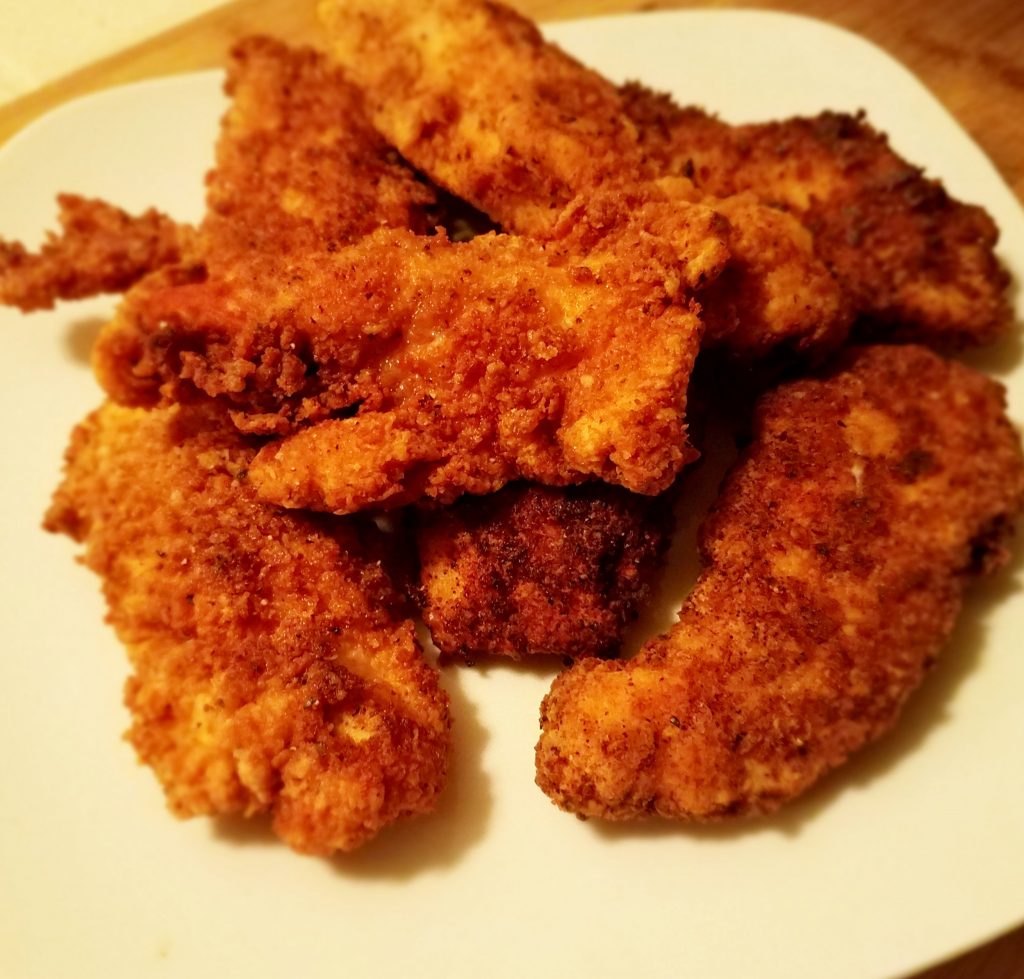 If you are short on time and have picky eaters like my 2 year old, this recipe is a life saver! He is going thru a typical "I only want chicken nuggets" phase and this simple recipe will keep the little ones satisfied and asking for more!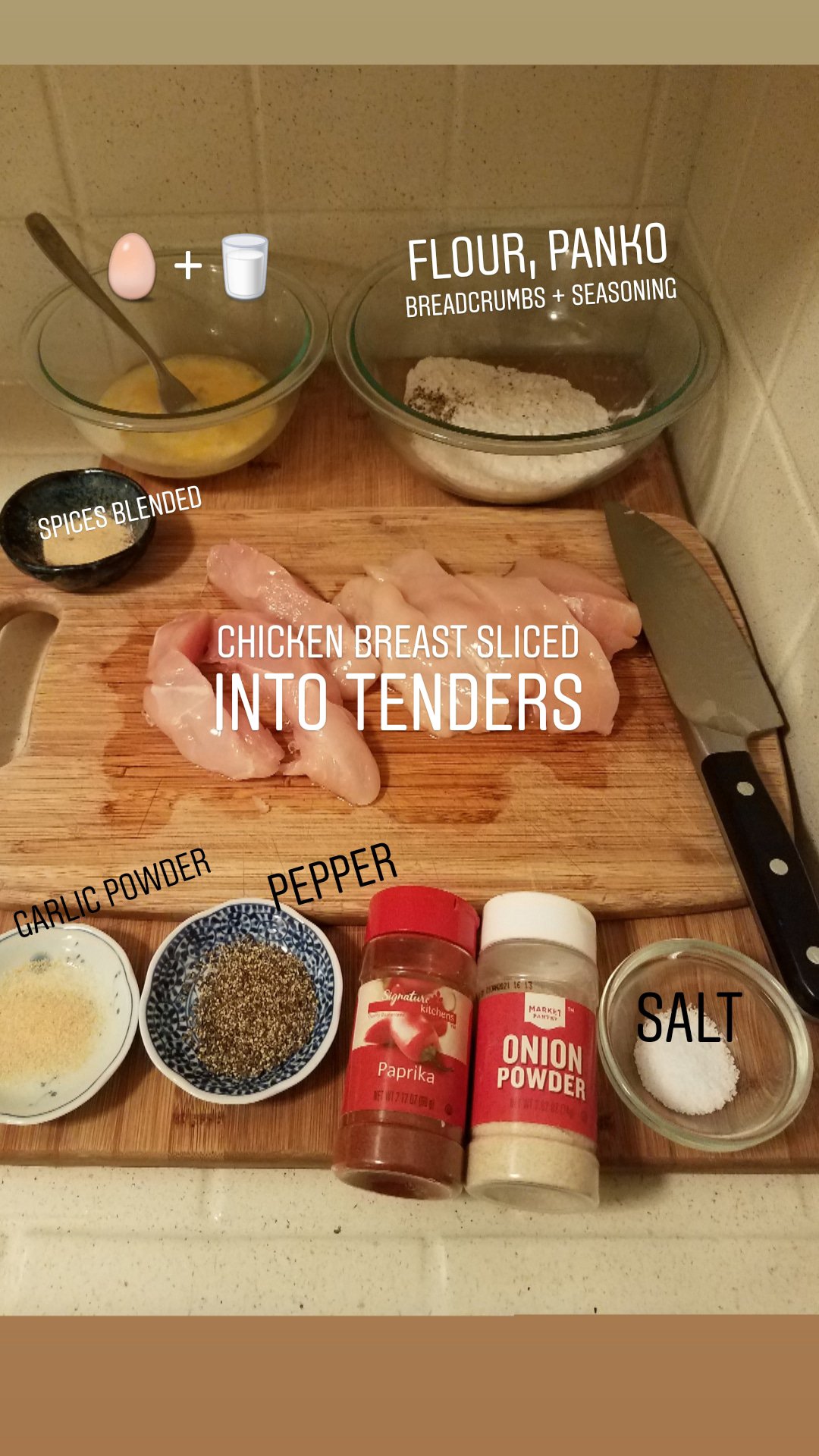 Ingredients
2 chicken breasts sliced into tenders.
1 tsp each of salt, paprika, onion powder, garlic powder along with 1/2 tsp of black pepper.
1 1/2 cups of flour
1/2 cup panko bread crumbs
1 egg + 1 1/2 cups of milk.
Canola oil (pour deep enough in pan to fry chicken).
Do as follows!
Pour canola oil in preferably metal pan that is deep enough to fry over medium high heat.
Take the eggs and milk and whisk them together in a bowl. Do the same for the flour and panko breadcrumbs, but in a seperate bowl. You also want to mix all the seasonings together and season the chicken with half the mixture whilst throwing the rest with the flour/panko bowl.
Set up an assembly line, left to right as follows. Egg/milk bowl ➡️Panko/flour bowl➡️ clean plate. You want to do a double breading which calls for dipping in the flour first, then egg mixture, BACK into the flour mixture and onto the clean plate.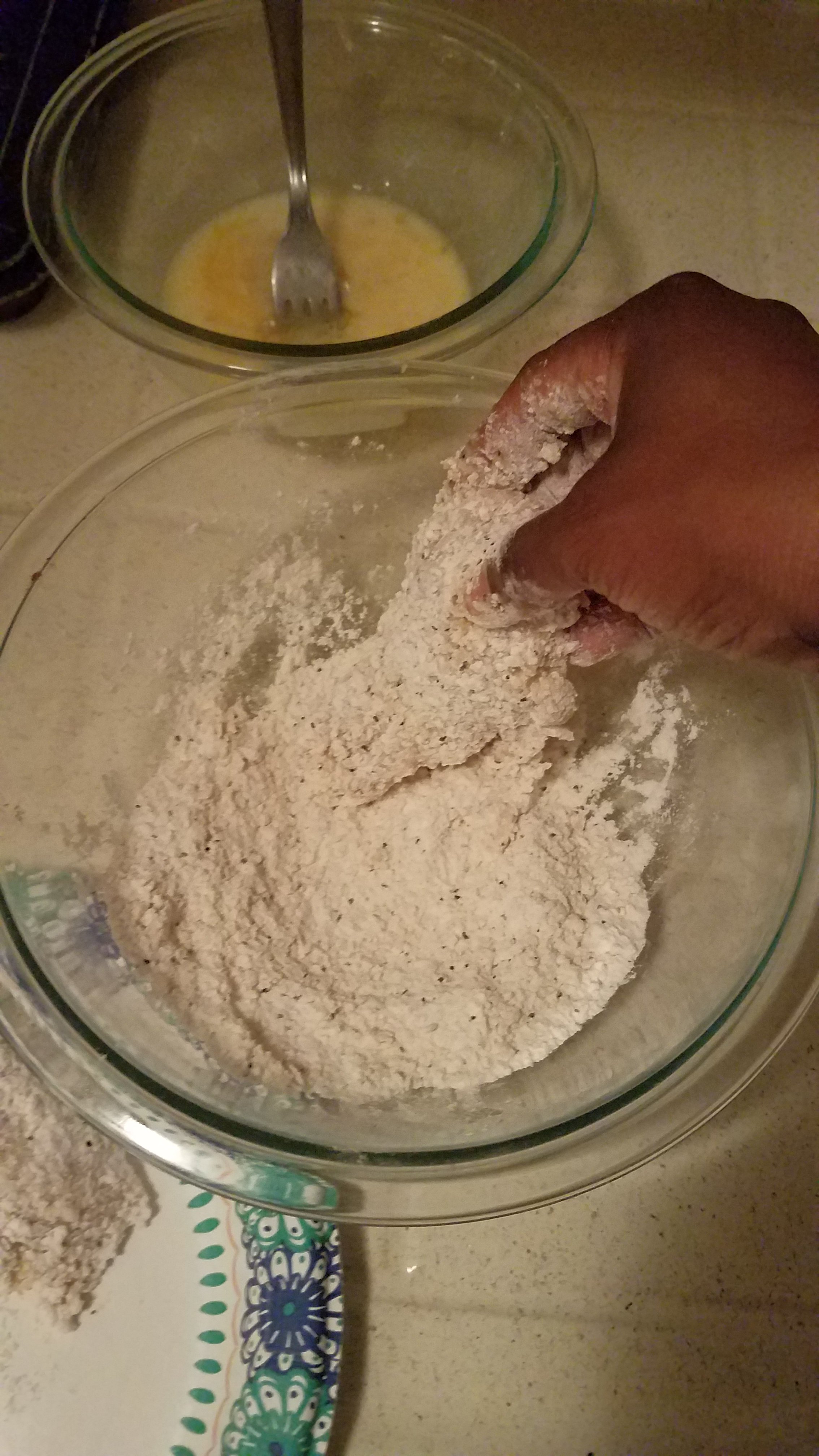 Once all the chicken is double dipped, you can drop one piece at a time into the hot oil.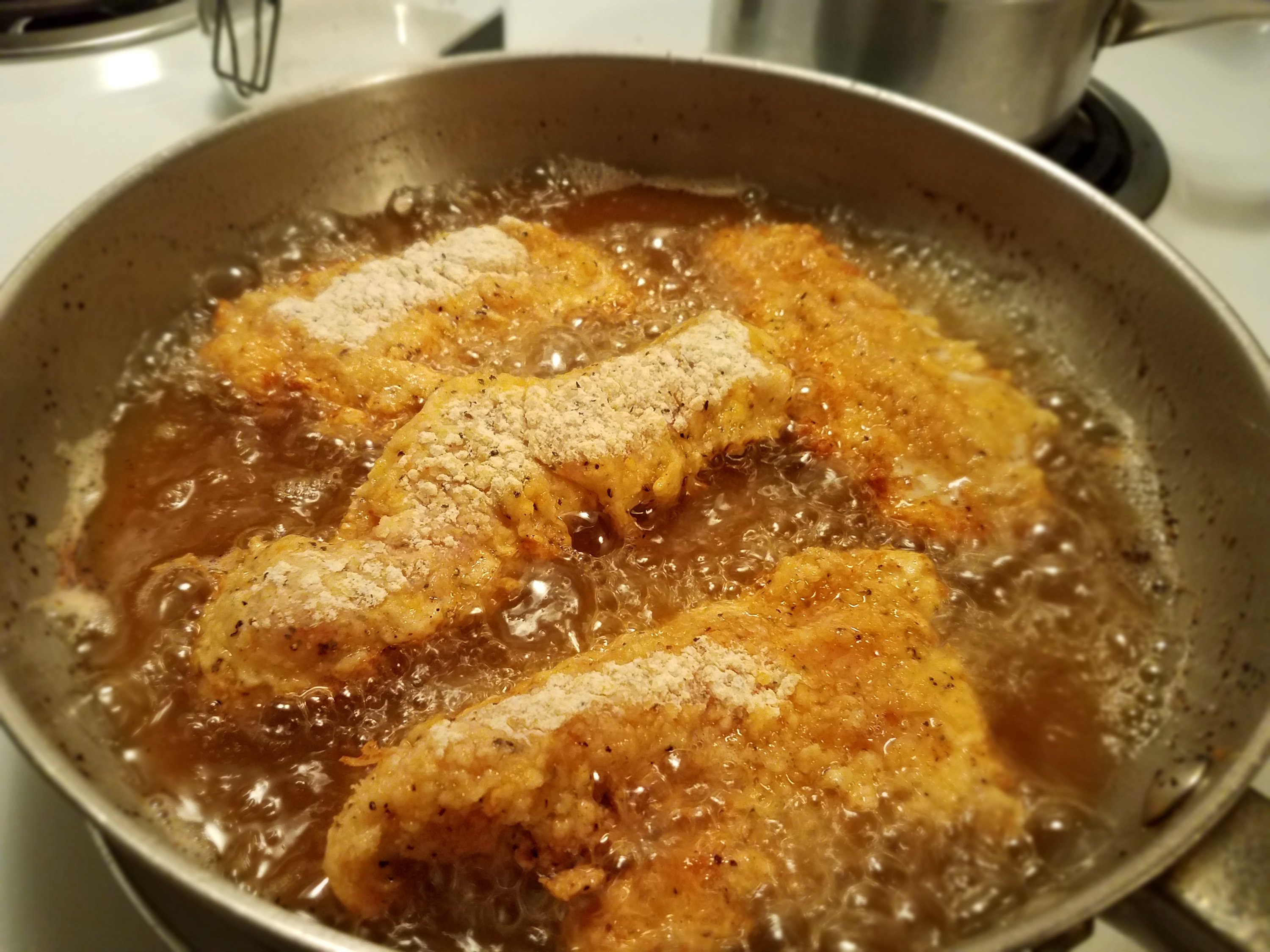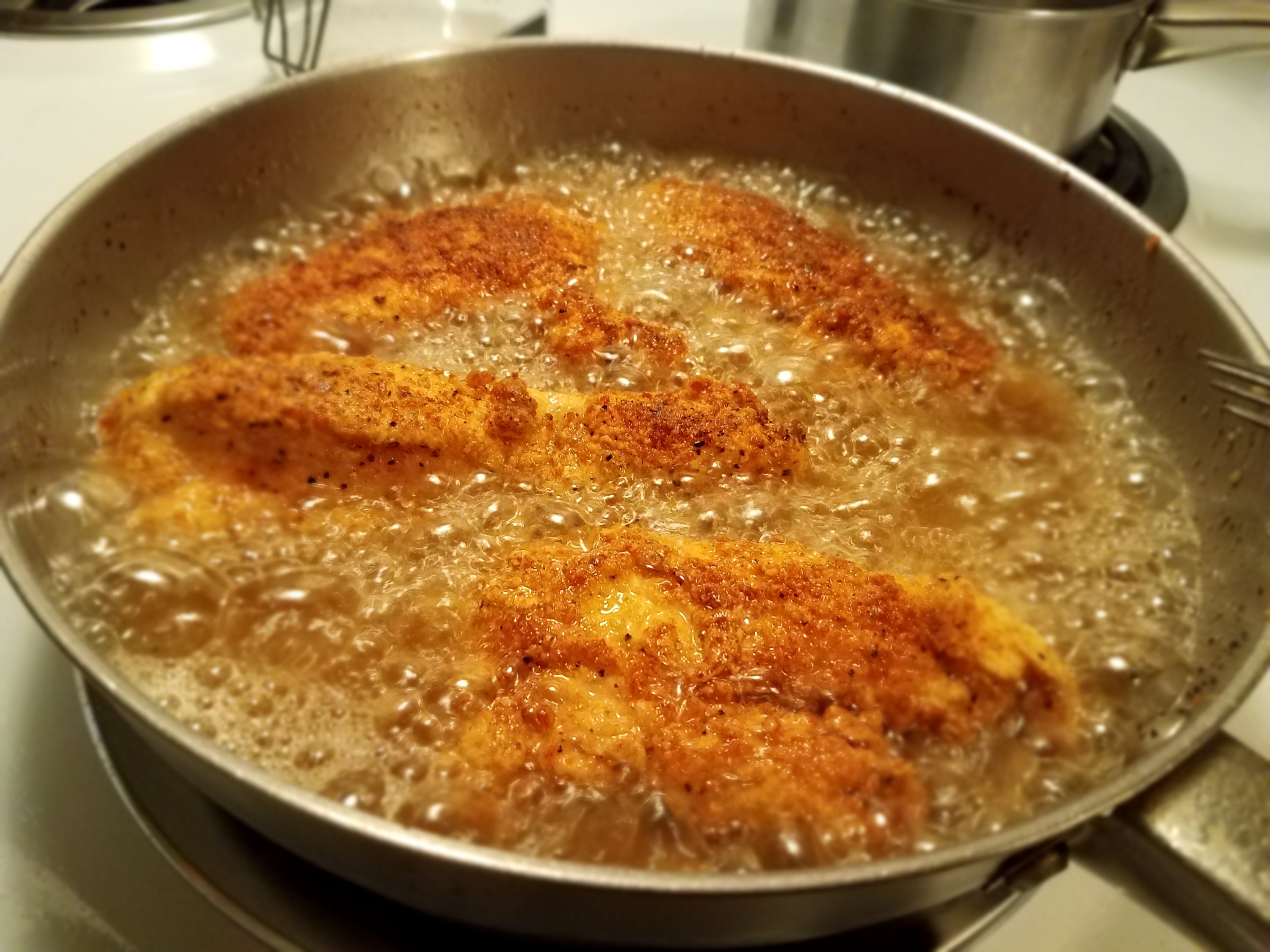 Fry for about two minutes on one side (or until you start to see deep brown fried skin underneath) and then flip to the other side for two more minutes. Remove to a pan to drain over paper towels and enjoy!
Feel free to email me with any questions and subscribe today to keep up on all new posts!