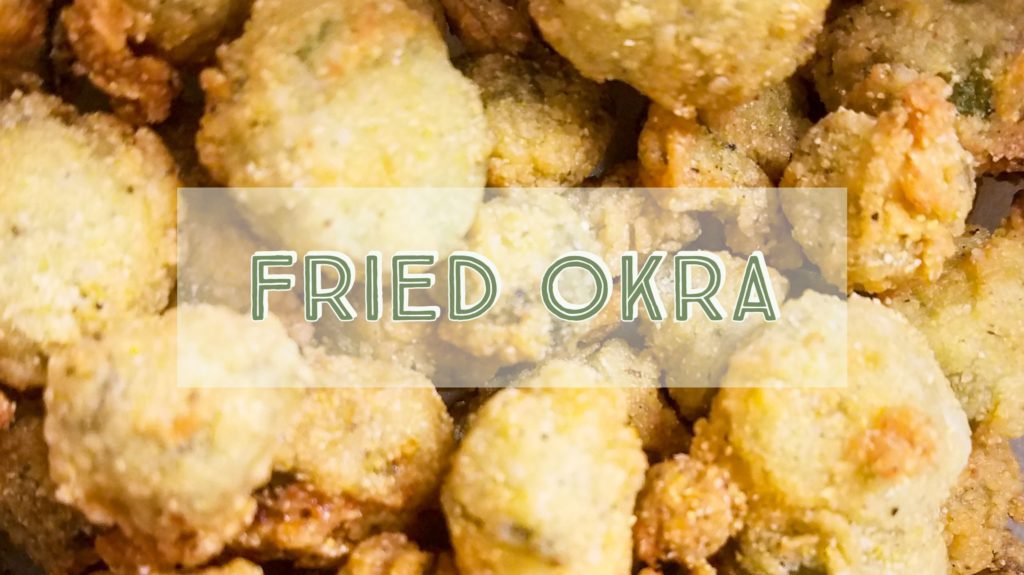 First off, let me just express HOW obsessed I am with fried okra. Not only myself, but my husband tries to convince me at least twice a week to make these little nuggets of gold! The recipe is so easy so I usually give in to his begging (and yes, he has been known to beg all day on occasion until I give in!) Let me show you the way!!
Ingredients
1 bag of frozen sliced okra (you can use fresh, but why bother?)
1 cup of flour
1/2 cup of cornmeal
1 teaspoon of salt
1 teaspoon of garlic powder
1 teaspoon of black pepper
1/2 teaspoon of cayenne
1/2 teaspoon of paprika
1/2 teaspoon of onion powder
1 cup of buttermilk
a deep fryer (if you don't have one but a deep pot will work just as well!)
plenty of canola oil
Directions
Get your pot ready and pour enough oil to cover the okra while frying. Put it over a burner of medium high heat until the temp reaches about 350*. If you have a deep fryer, its time to put it to good use! (Mine only cost me about 30 dollars from Macy's and saves me so much time when frying)
In a large bowl, combine the flour, cornmeal, seasonings and stir together.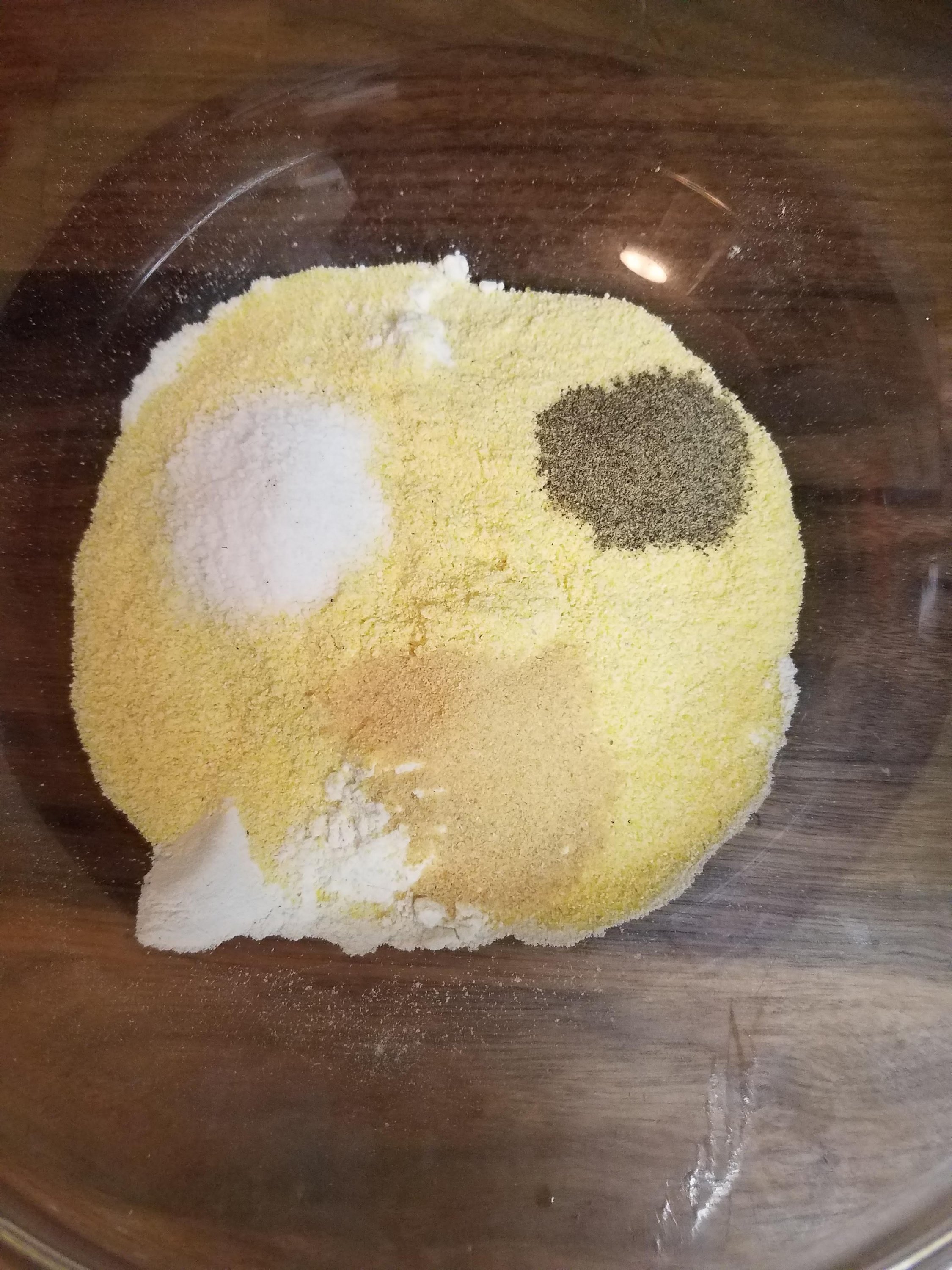 Pour the buttermilk into a small bowl and set aside (if you do not have buttermilk, take 1 cup of milk and add a teaspoon of lemon juice or white vinegar! Same thing!)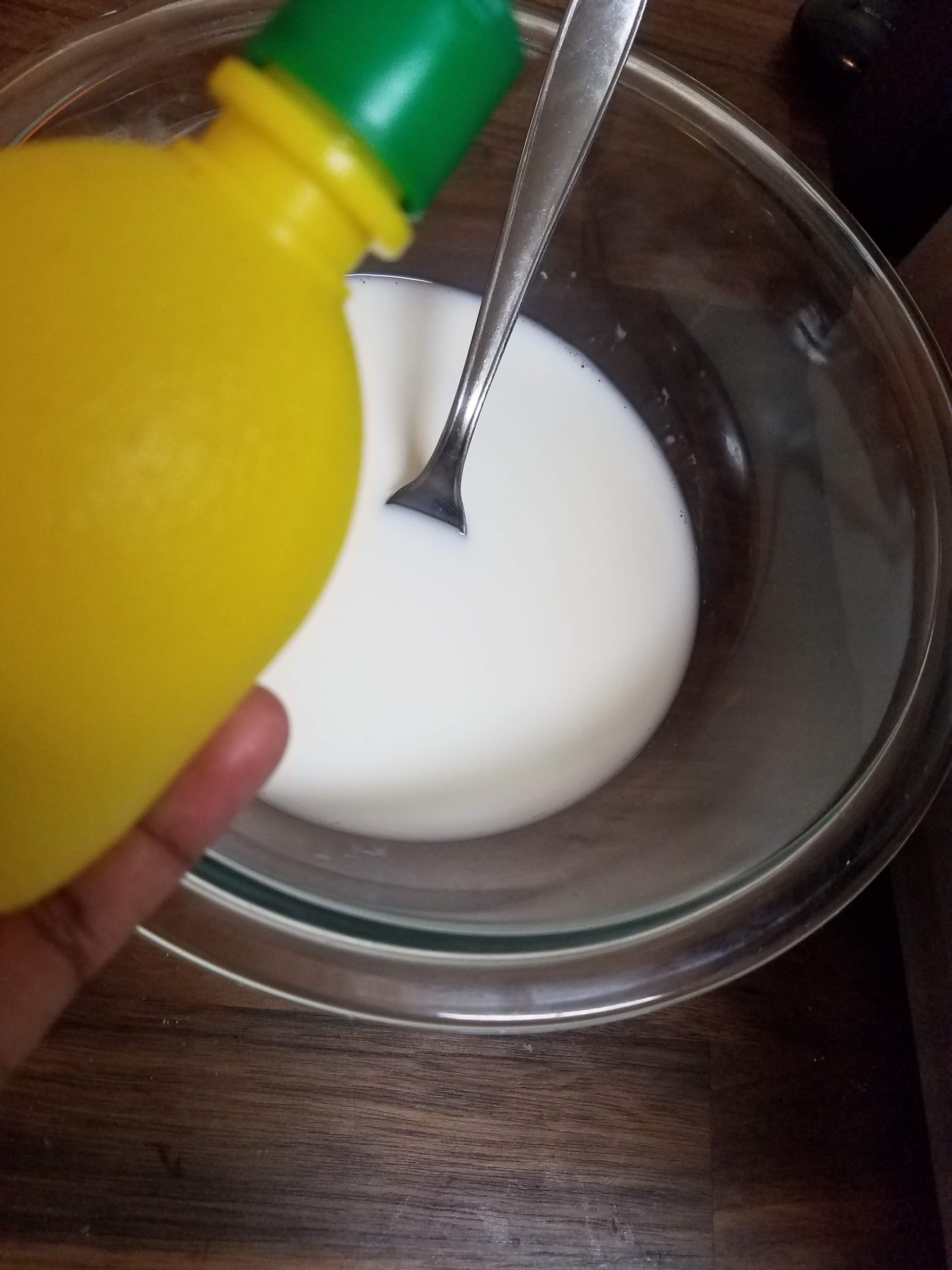 Take the frozen okra and put in into the bowl of buttermilk (do it in small batches though because too much in the buttermilk makes the pieces stick together).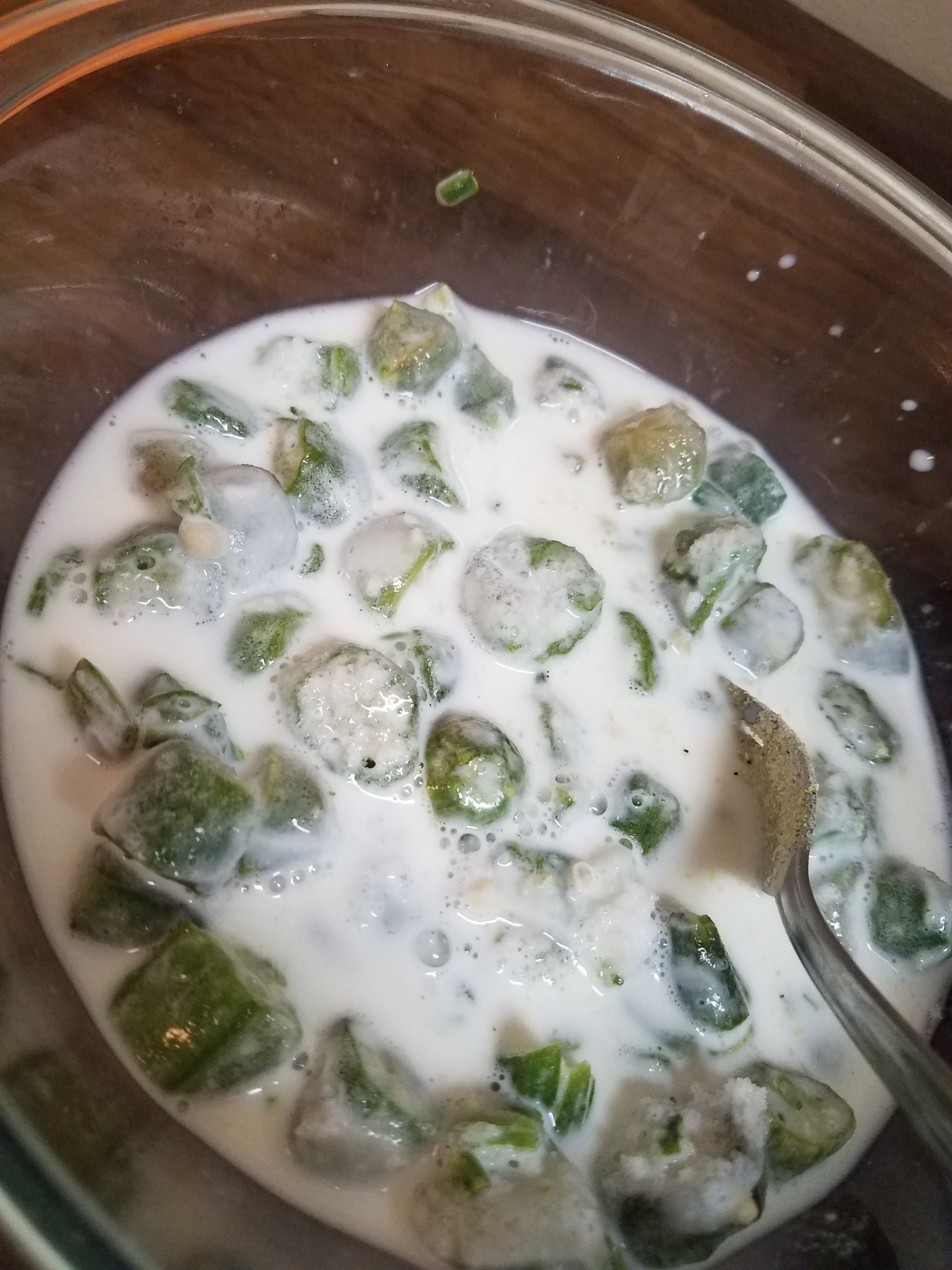 Grab a slotted spoon and shake the excess buttermilk off the okra and dip it into the flour mixture.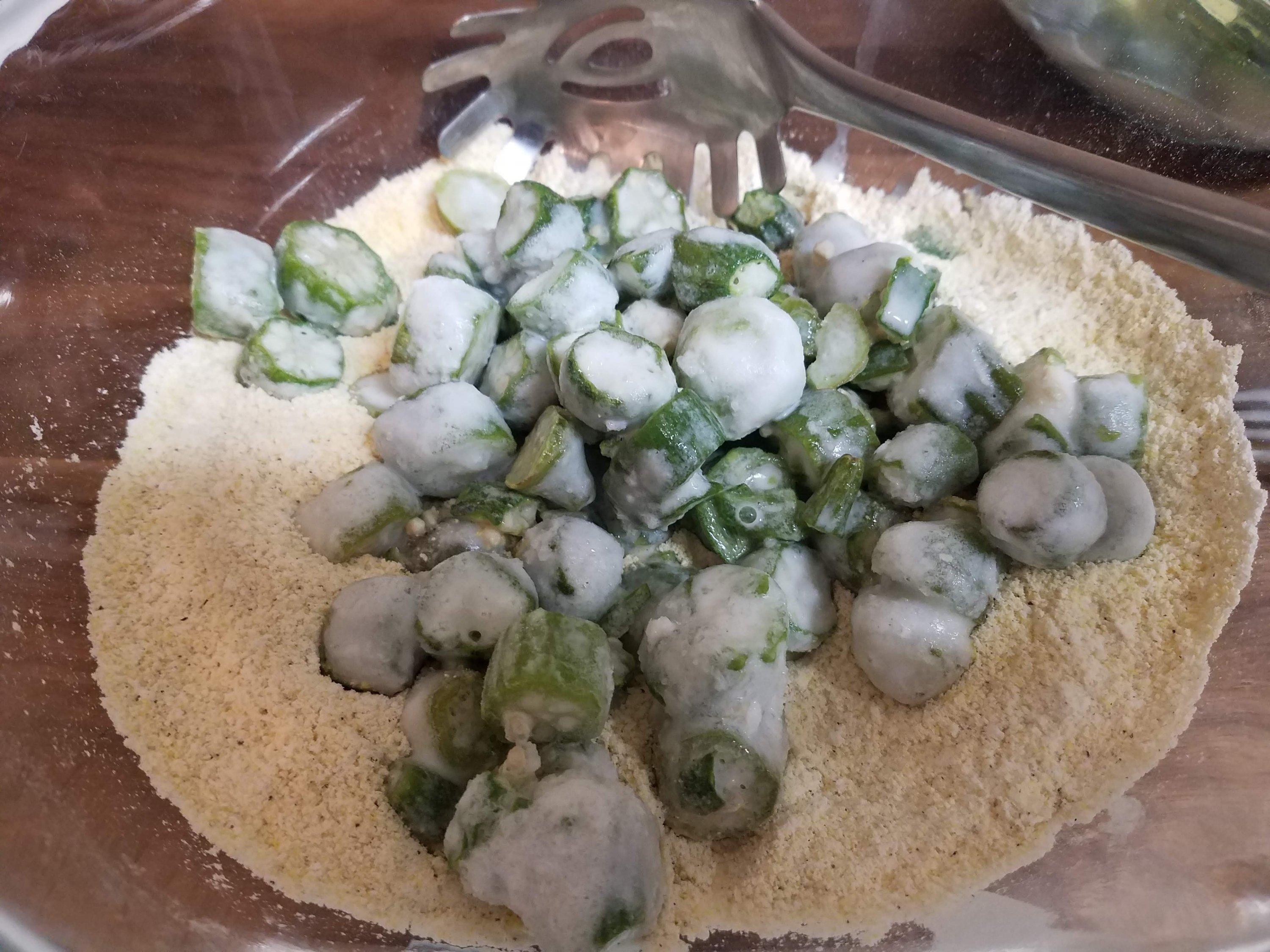 Take another slotted spoon and shake off the excess flour mixture off the okra and put it into either your deep fryer or pot of oil.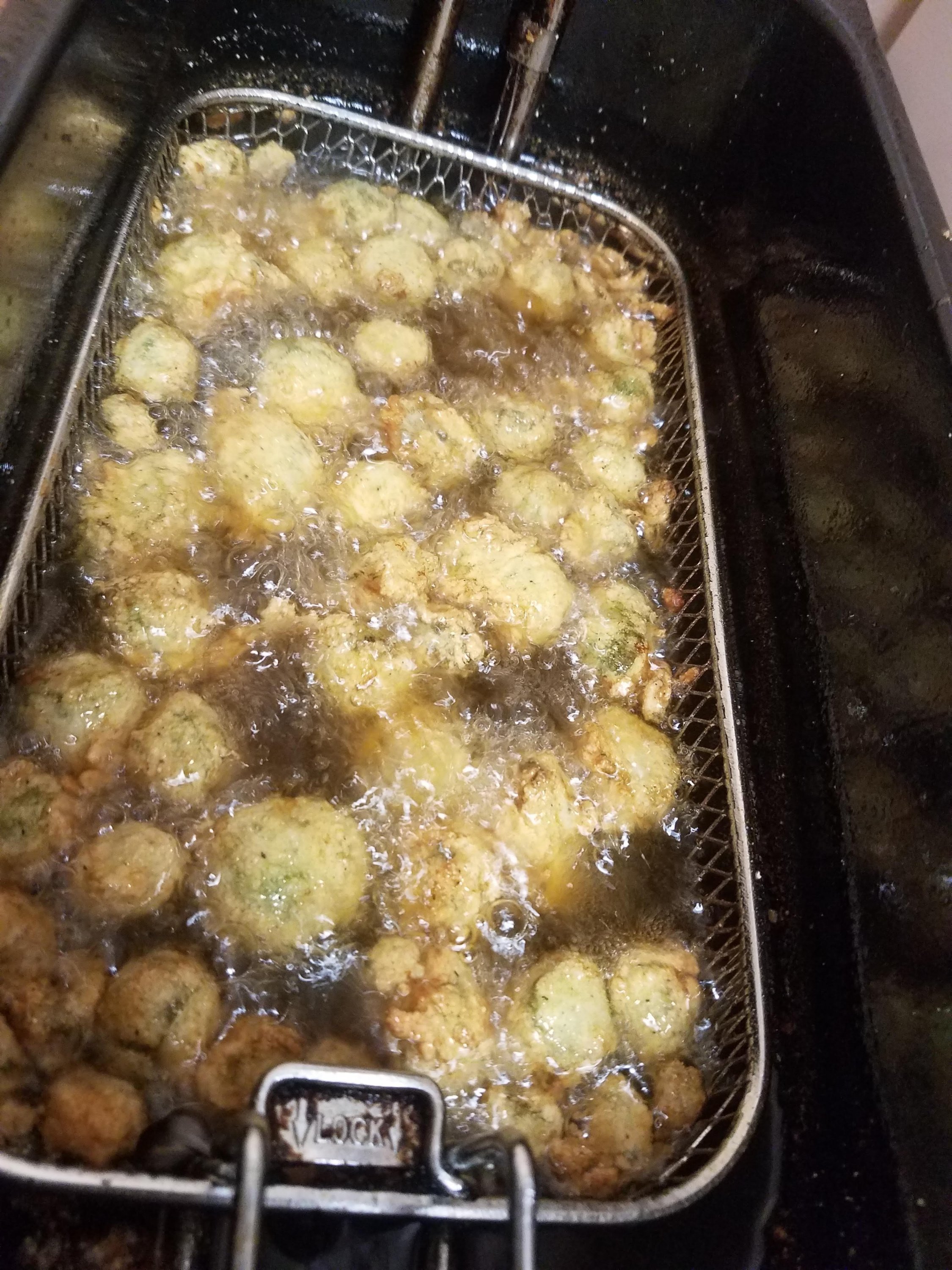 After about 3 minutes, you will have a glorious golden color on the okra and its time to take them bad boys out!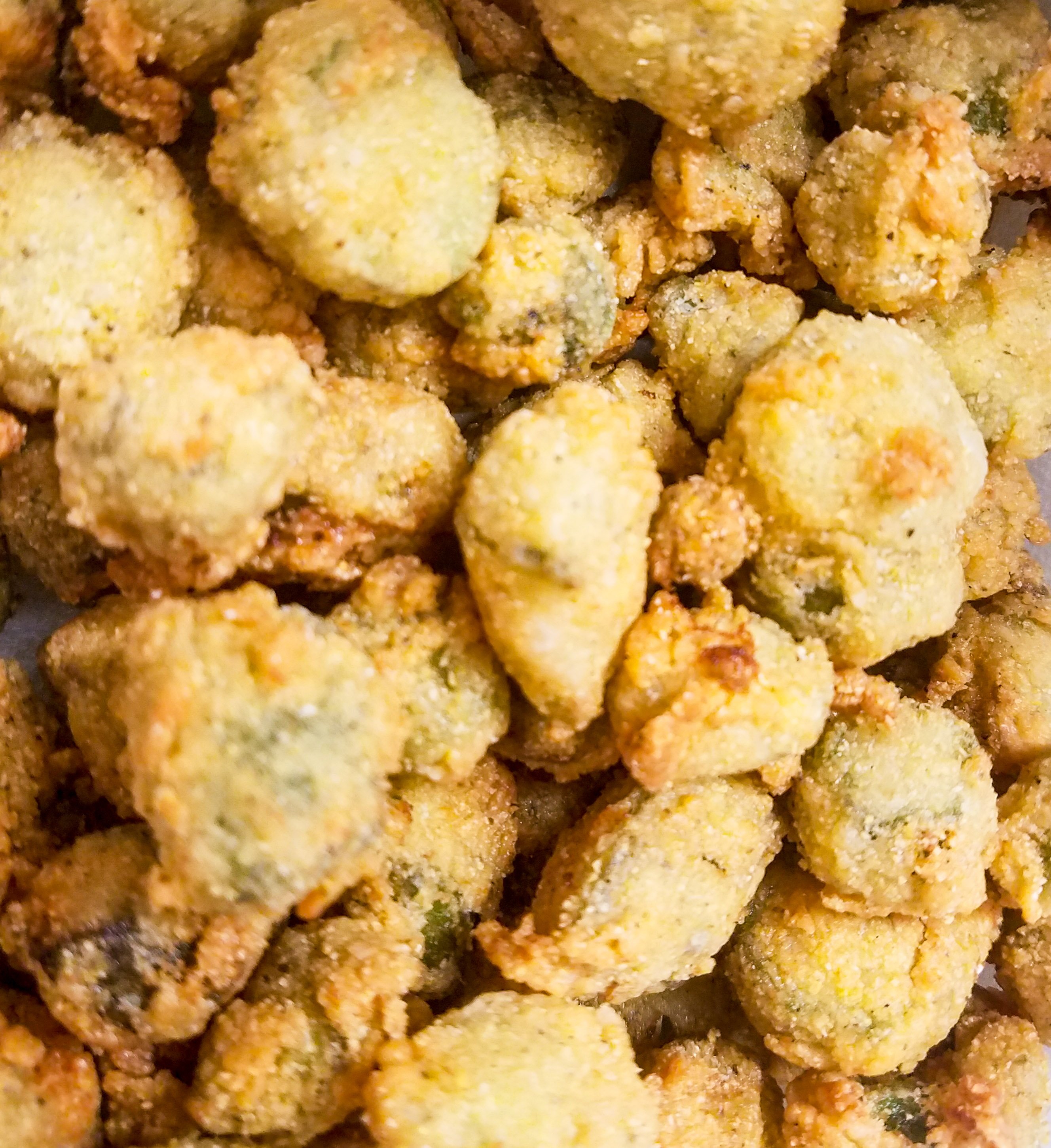 Drain them on a paper towels, plate them babies, dip in ketchup or hot sauce and INDULGE. I hope you enjoy this recipe and tell a friend!! Comment or leave me a message via email for any questions!