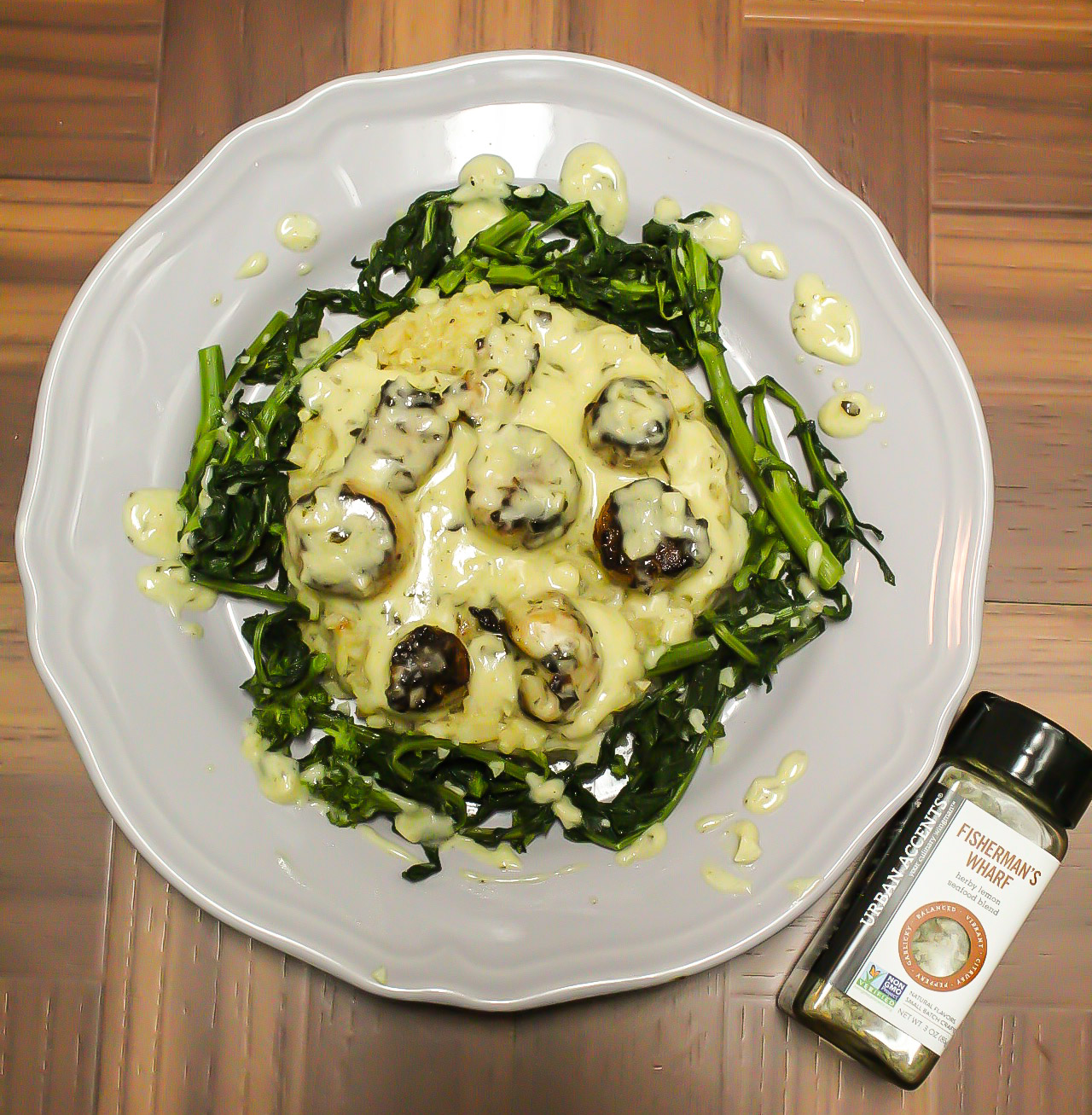 This post is sponsored by Urban Accents but all opinions and recipe development are my own!
We are HUGE scallop lovers in The Martin household and when asked to partner with Urban Accents for a recipe, how could we ever say no? They are an amazing company dedicated to helping the busy home cook whip up recipes in a flash without sacrificing flavor AND saving you time! They are your self proclaimed Culinary Wingman and I am here to say I AGREE WHOLEHEARTEDLY.
For this recipe we focused solely on my personal fave, the Fishermans Wharf seasoning which is amazing with seafood, boasting a herby lemon seafood blend that any palate can appreciate! You can find all of their spices in Walmart nationwide so follow along for the recipe and go pick up you own STAT!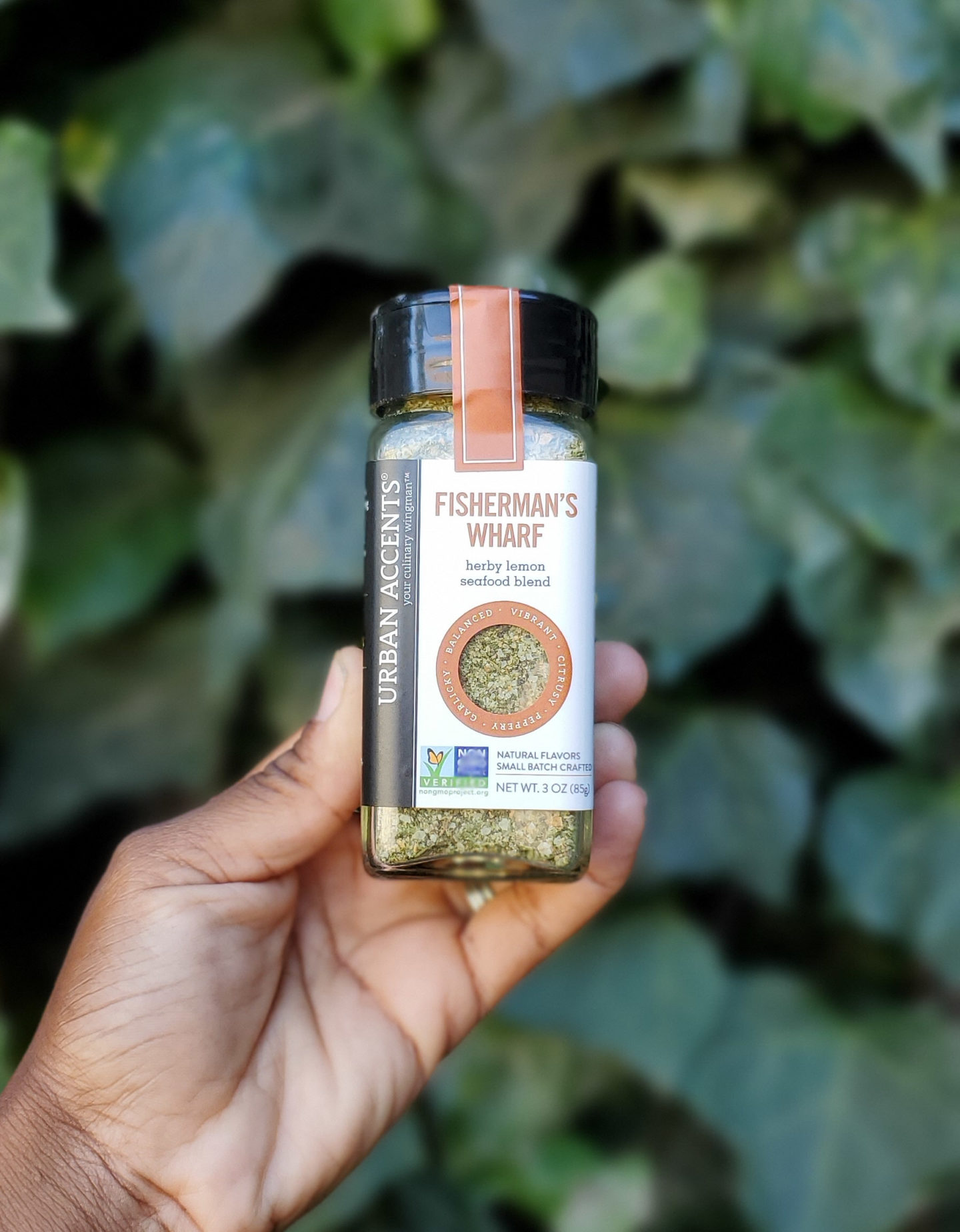 Ingredients
8-10 Plump Sea Scallops
1 Box of Risotto (I chose to use a garlic risotto for additional flavor!)
Olive Oil
1 Bunch of Broccoli Rabe (Rapini for some!)
1/4 cup Chicken Broth
1/4 Heavy Cream
Splash of Chardonnay
Juice of half a lemon
1 tsp chopped rosemary
1 tsp chopped thyme
1 tsp butter
3 cloves of minced garlic
Salt and pepper to taste
Directions
First and foremost, wash your scallops and make sure to blot them with a paper towel to get maximum moisture out! Season your scallops liberally with Fishermans Wharf seasoning and set aside.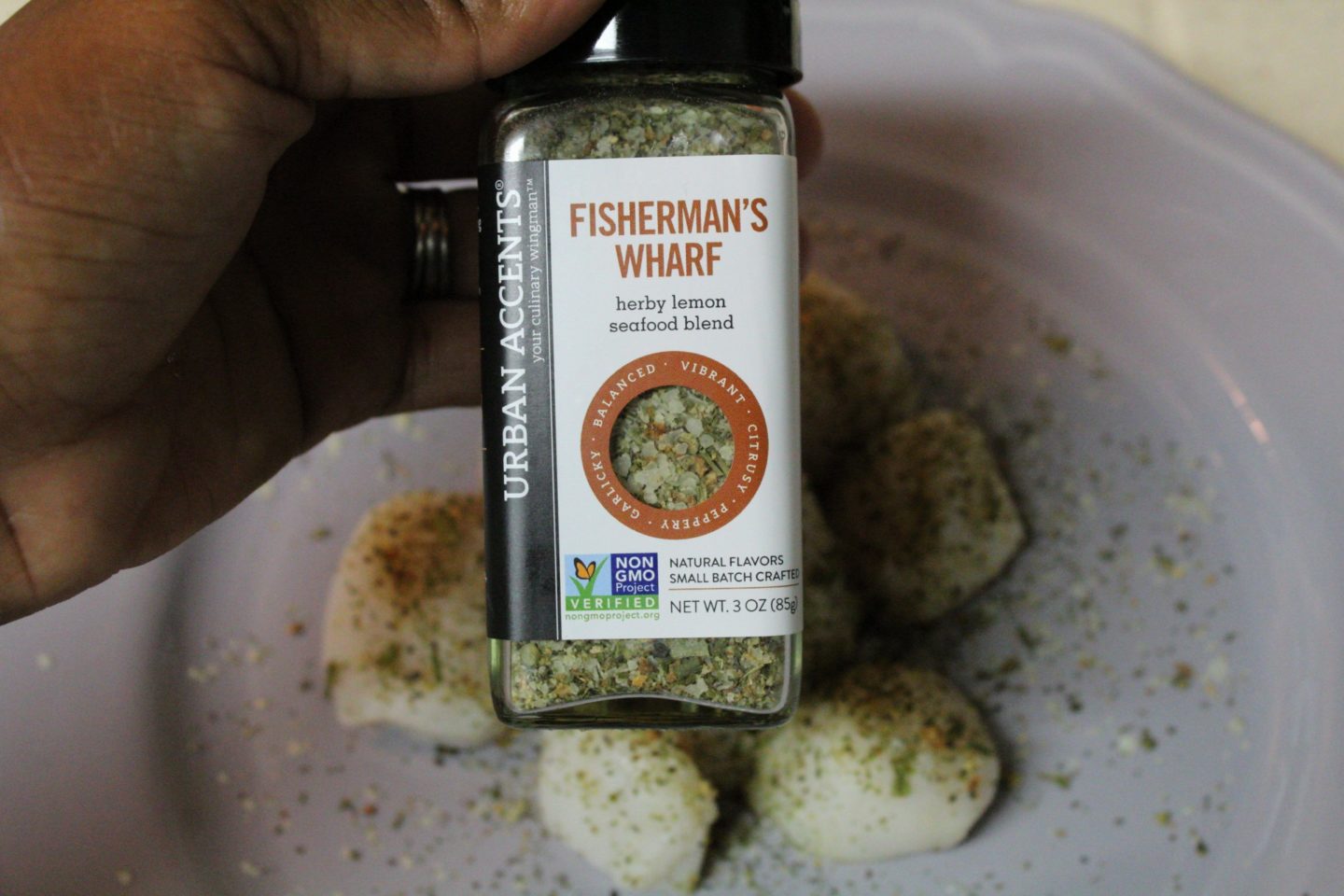 Cook your risotto according to package directions and keep it on low when done cooking to keep warm for serving.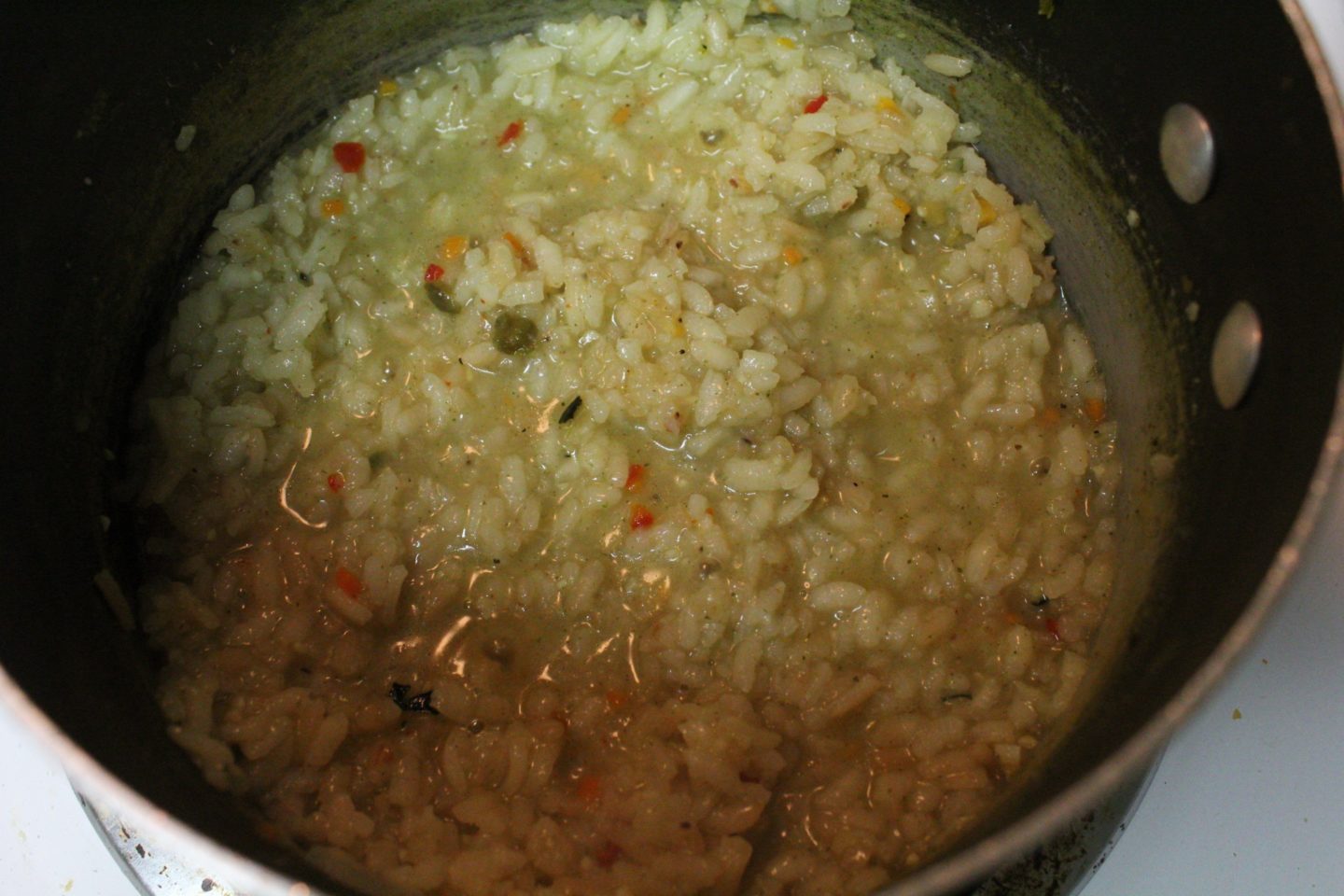 In a separate pot, bring water to a boil and cook the broccoli rabe for about 10 minutes to rid of the bitterness it can sometimes obtain. Drain your broccoli rabe and get a pan over medium heat with the rest of the garlic and 1-2 tbsps of olive oil and a little butter. Once the oil has heated up, saute 1 1/2 tbsp minced garlic for 30 seconds to bring out the flavor and add your broccoli rabe along with a pinch of Fishermans Wharf seasoning and cook for about 7-10 minutes bring out all the flavors.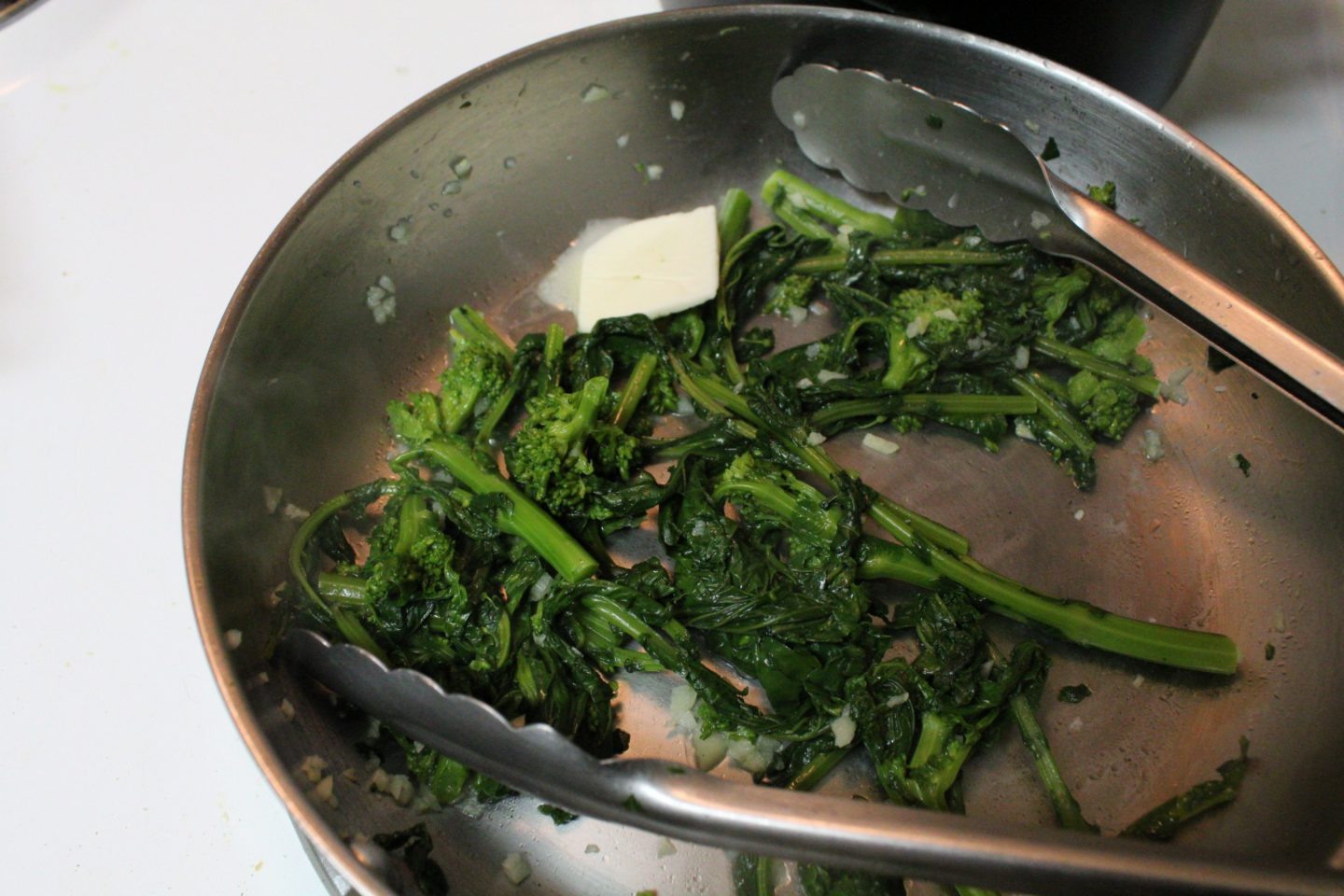 Once this is all done, its time to make the cream sauce! Get another small saucepan over medium heat and saute the remaining 1 1/2 tablespoons of minced garlic with oil over medium heat. Add a splash of chardonnay to deglaze the pan a little and then add your heavy cream and chicken broth.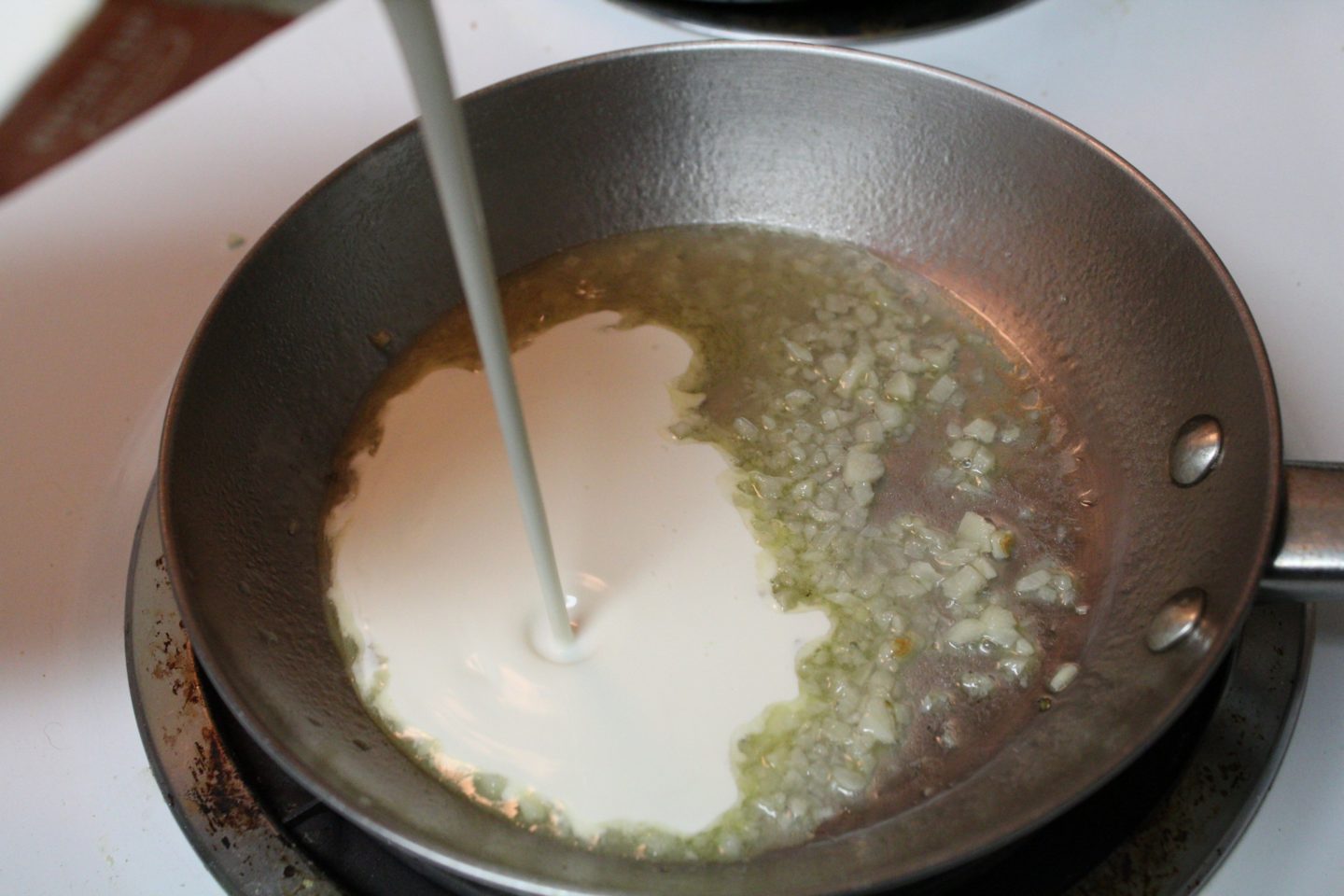 Scrape the bottom to get all the garlic bits off and let the sauce simmer and reduce to about half. Add your fresh rosemary, thyme and a pinch of Fishermans Wharf Seasoning. Add a touch of salt and pepper if needed.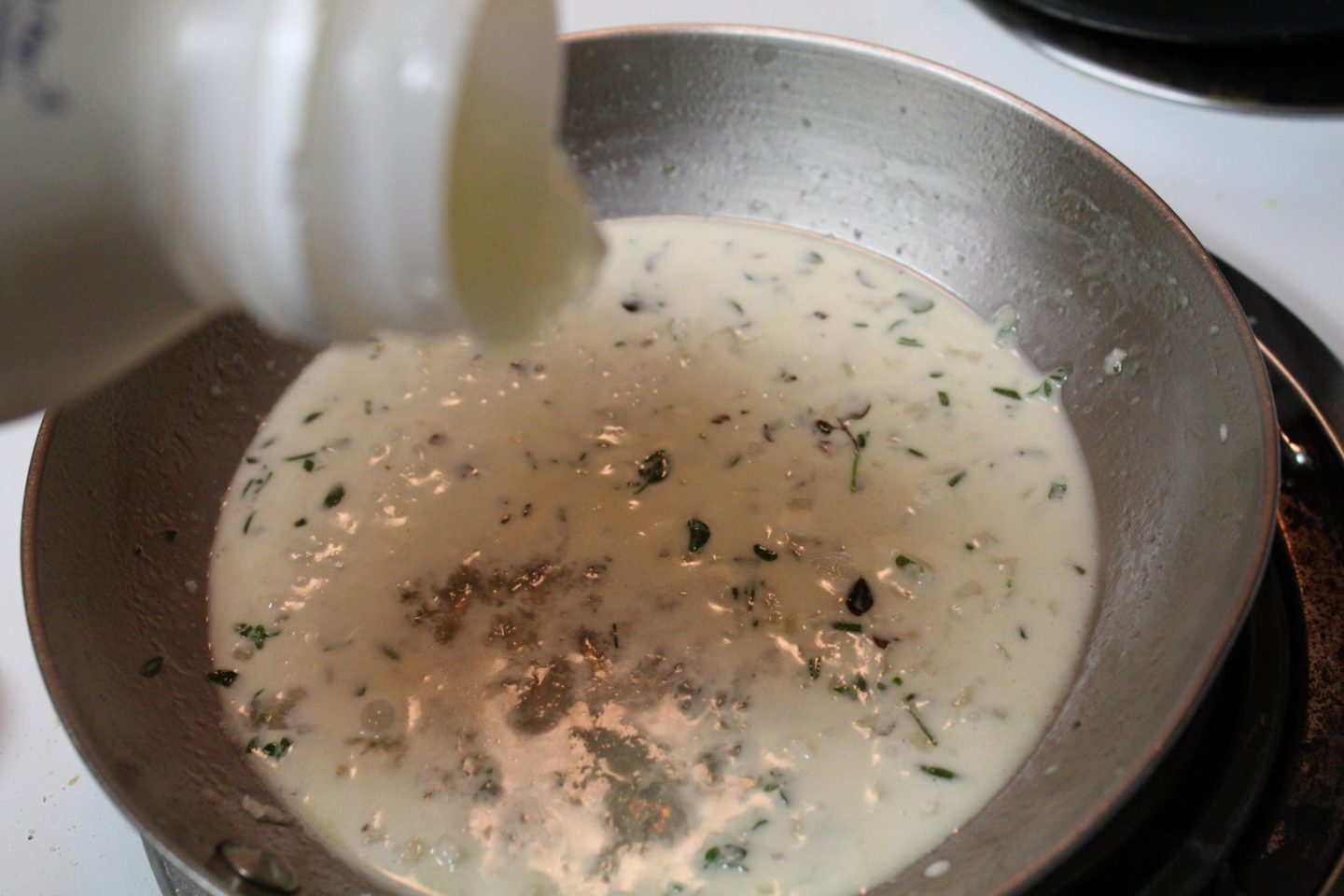 Now on to the star of the dish! Get a pan over medium high heat with olive oil and cook the scallops seasoned side down for about 1 minute while seasoning the other side.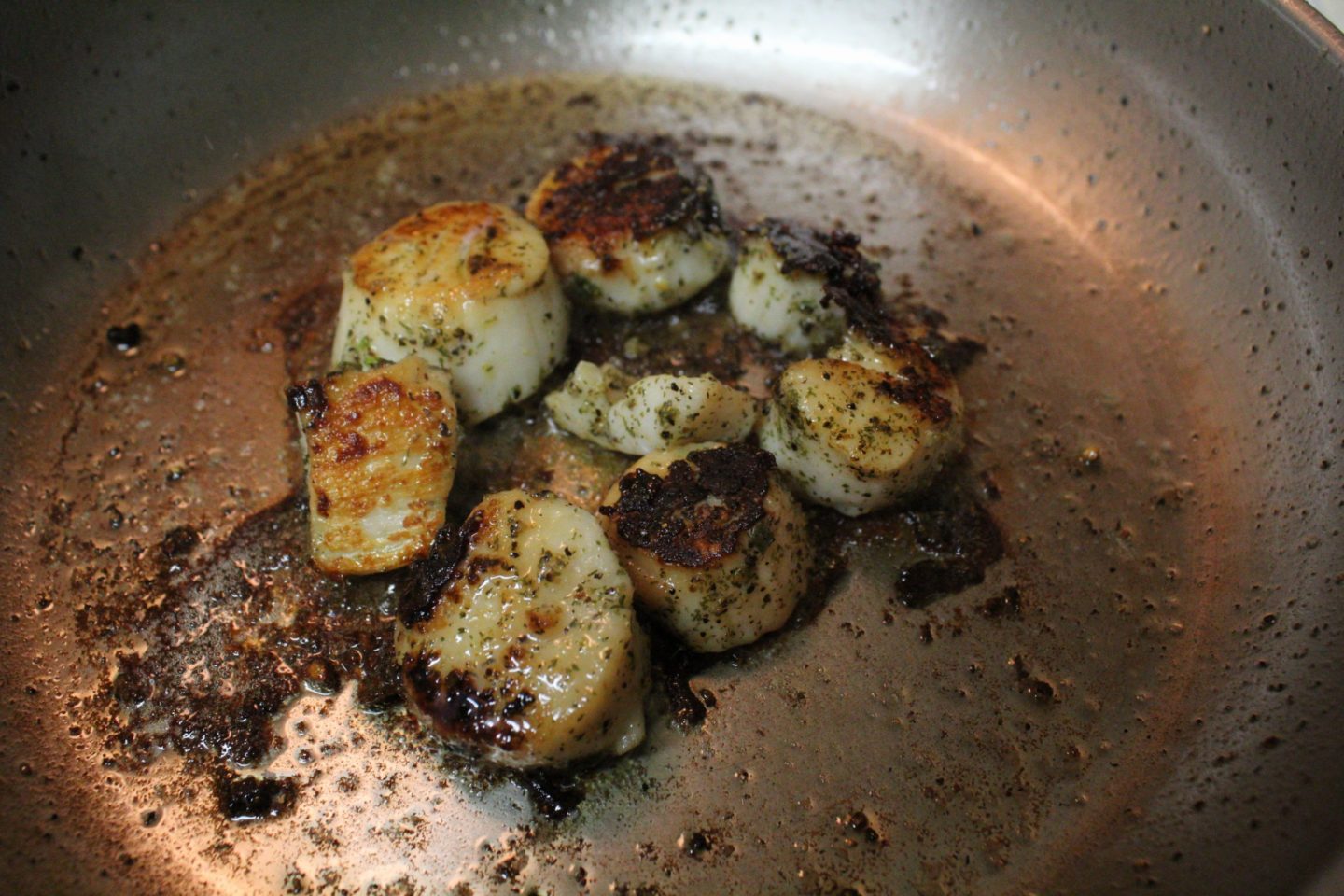 After 60 seconds, a good sear should appear and those babies are ready to be flipped! Once the scallops are seared on both sides, plate your risotto, top with the scallops, drizzle the cream sauce and surround the plate with the rapini.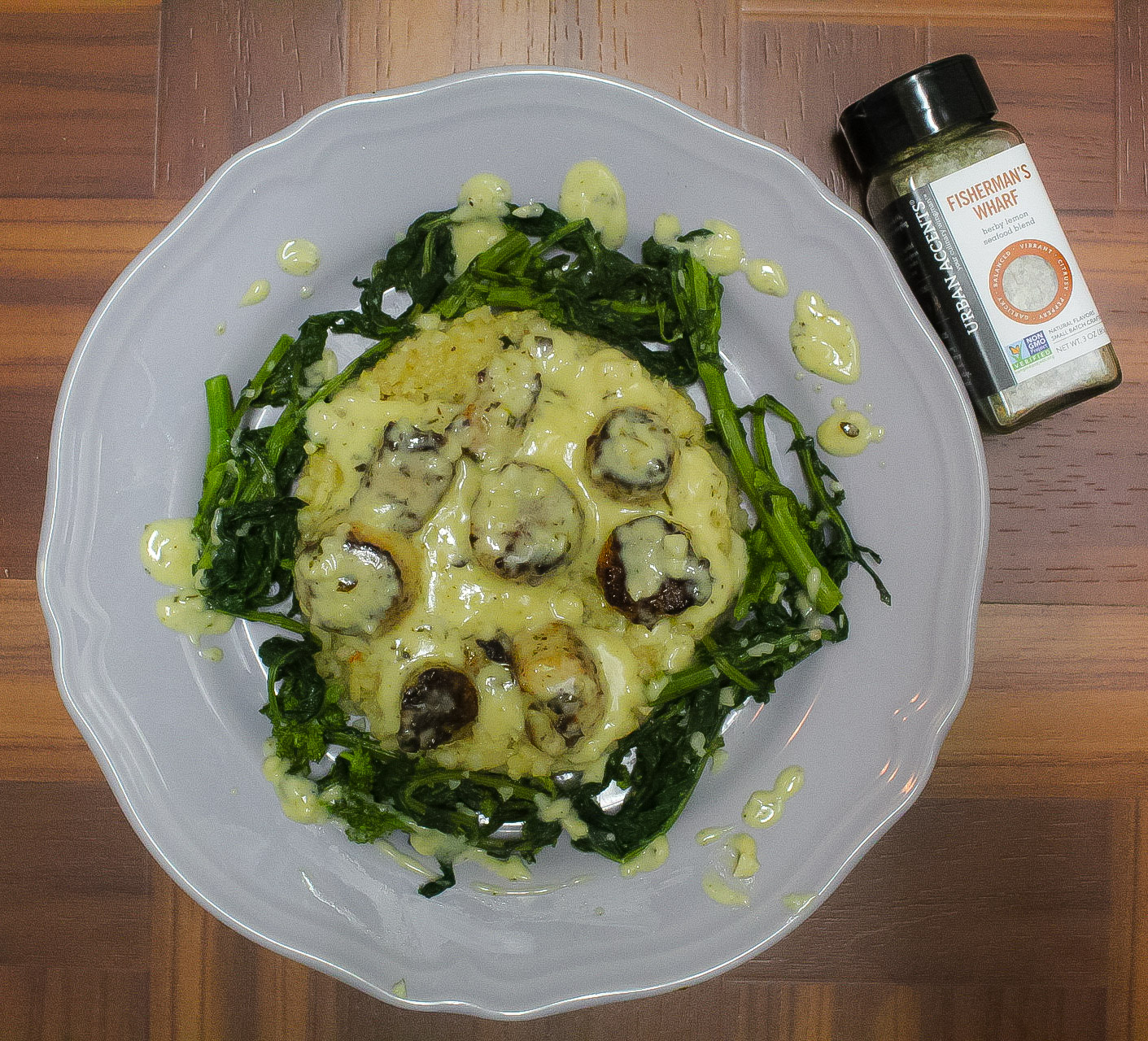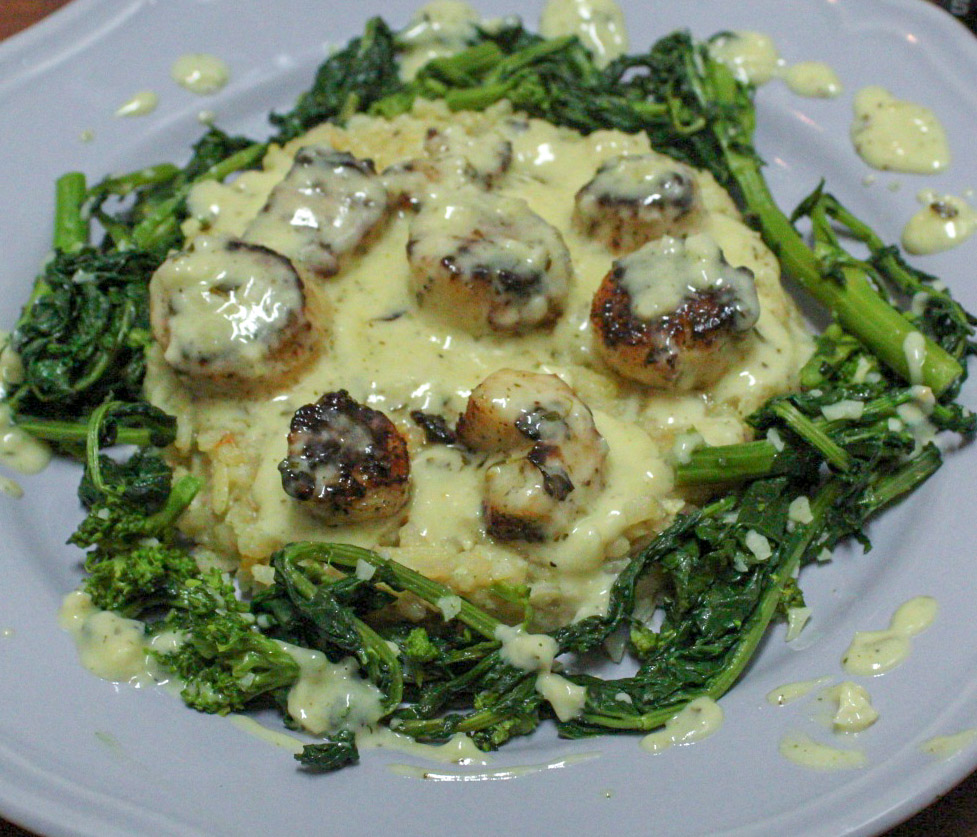 This dish was beyond flavorful thanks to Urban Accents and their dedication to making spice blends that are packed with taste and love in every bottle! Go to Walmart today to stock up on your faves or check out the Urban Accents website!