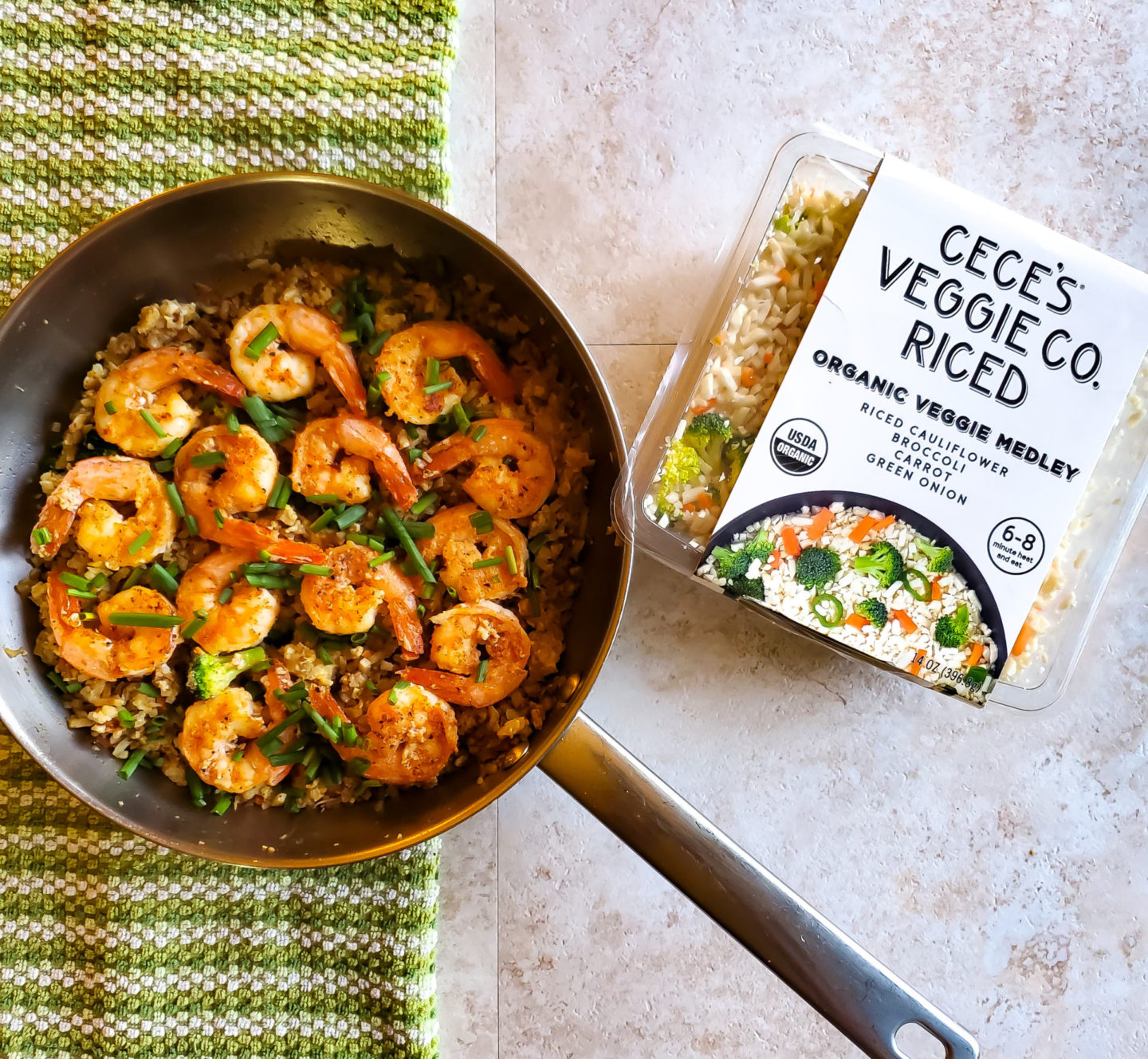 This post is sponsored by Ceces Veggies Co. but recipe development and opinions are all my own!
As a WAHM, I am always looking for quick dinner ideas that wont break a sweat and will save me as much time as possible. I recently discovered Ceces Veggies Co. and I am beyond impressed by its convenience factor while not sacrificing quality of freshness! They make zucchini noodles, rice veggies and even grilling veggies that the entire family will love!
I will be the first to admit, I have weird kids that actually LOVE VEGGIES and never complain (I know….don't hate me!) so the packaged, already pre-cut and diced veggies make dinner easy while cutting time down in the kitchen. I have partnered up with this amazing company to develop a recipe and I hope you enjoy!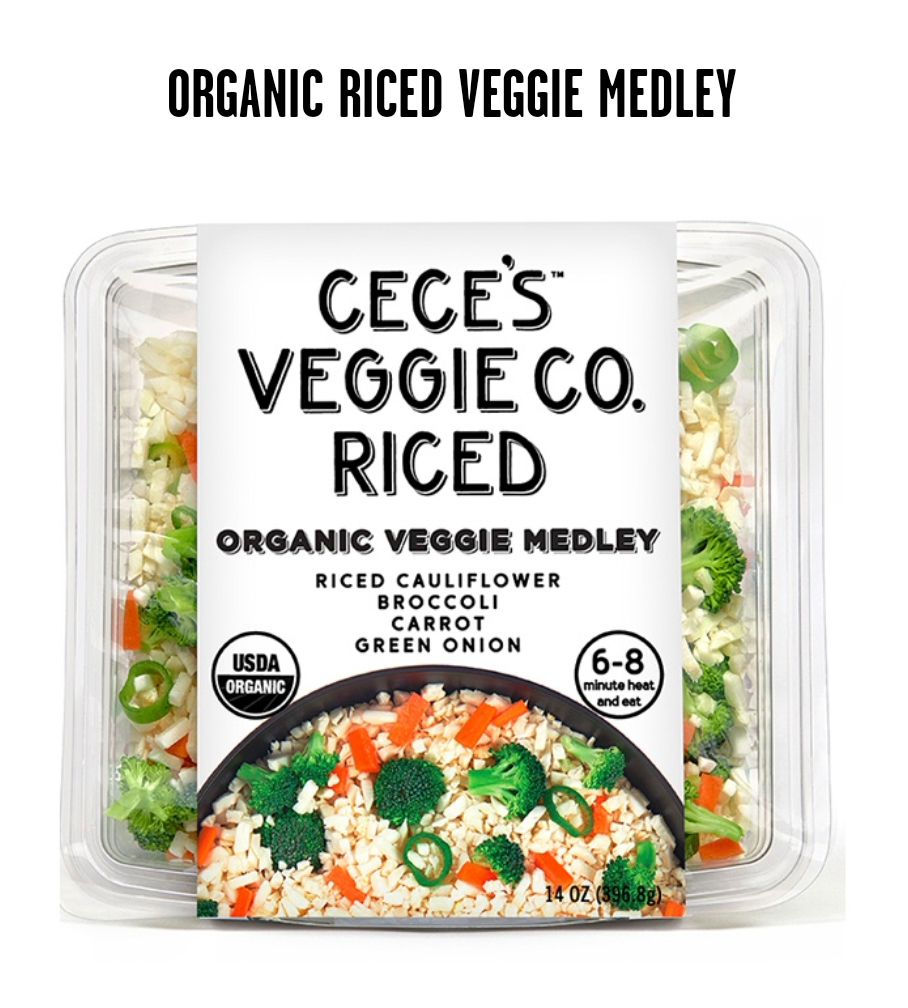 For tonight's meal we decided to make a Shrimp Fried "Rice" using the Organic Veggie Medley with Riced Cauliflower, broccoli, carrot and green onion. The veggie riced veggies made a perfect mix for a quick shrimp fried rice that my entire family loves! Follow along for this easy recipe!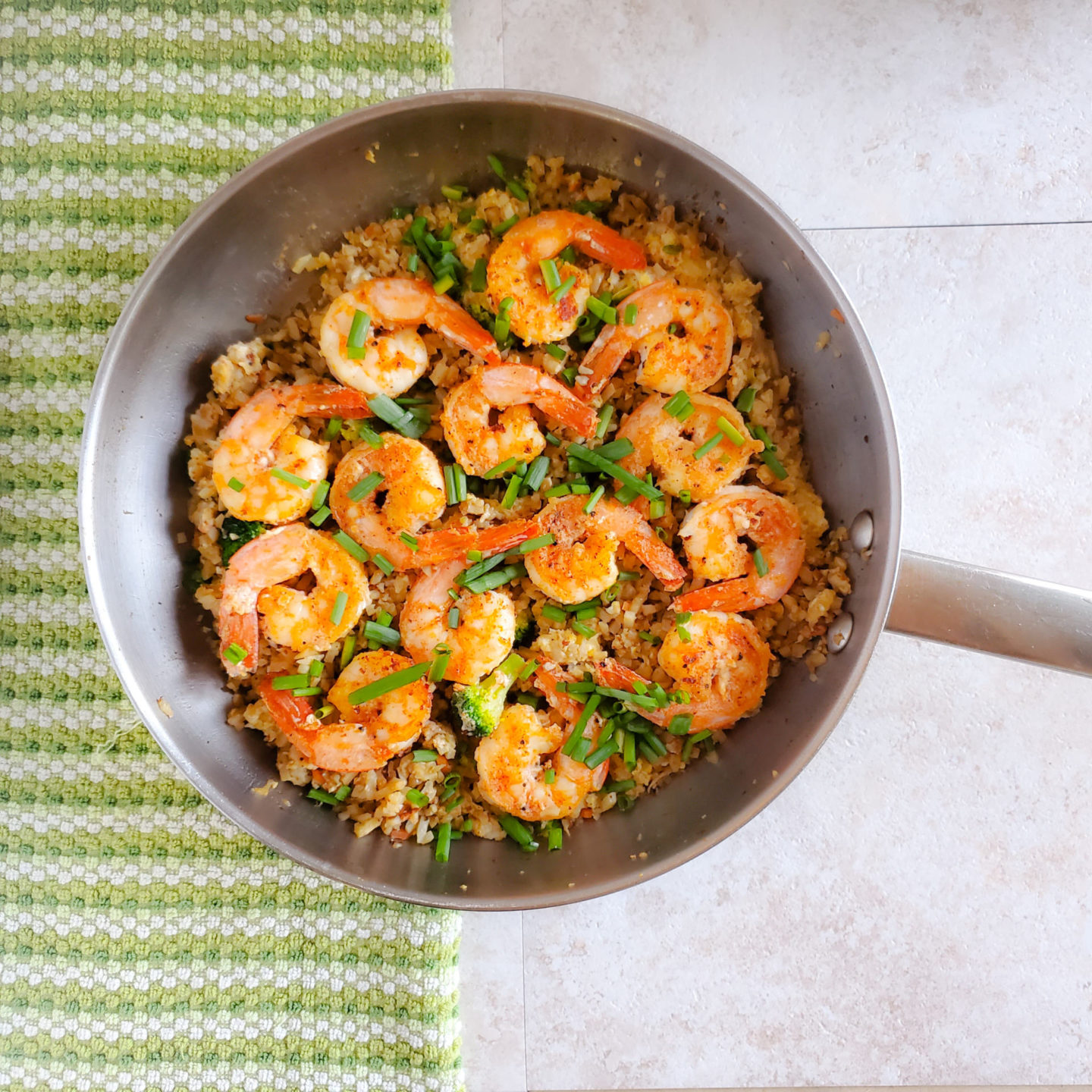 Ingredients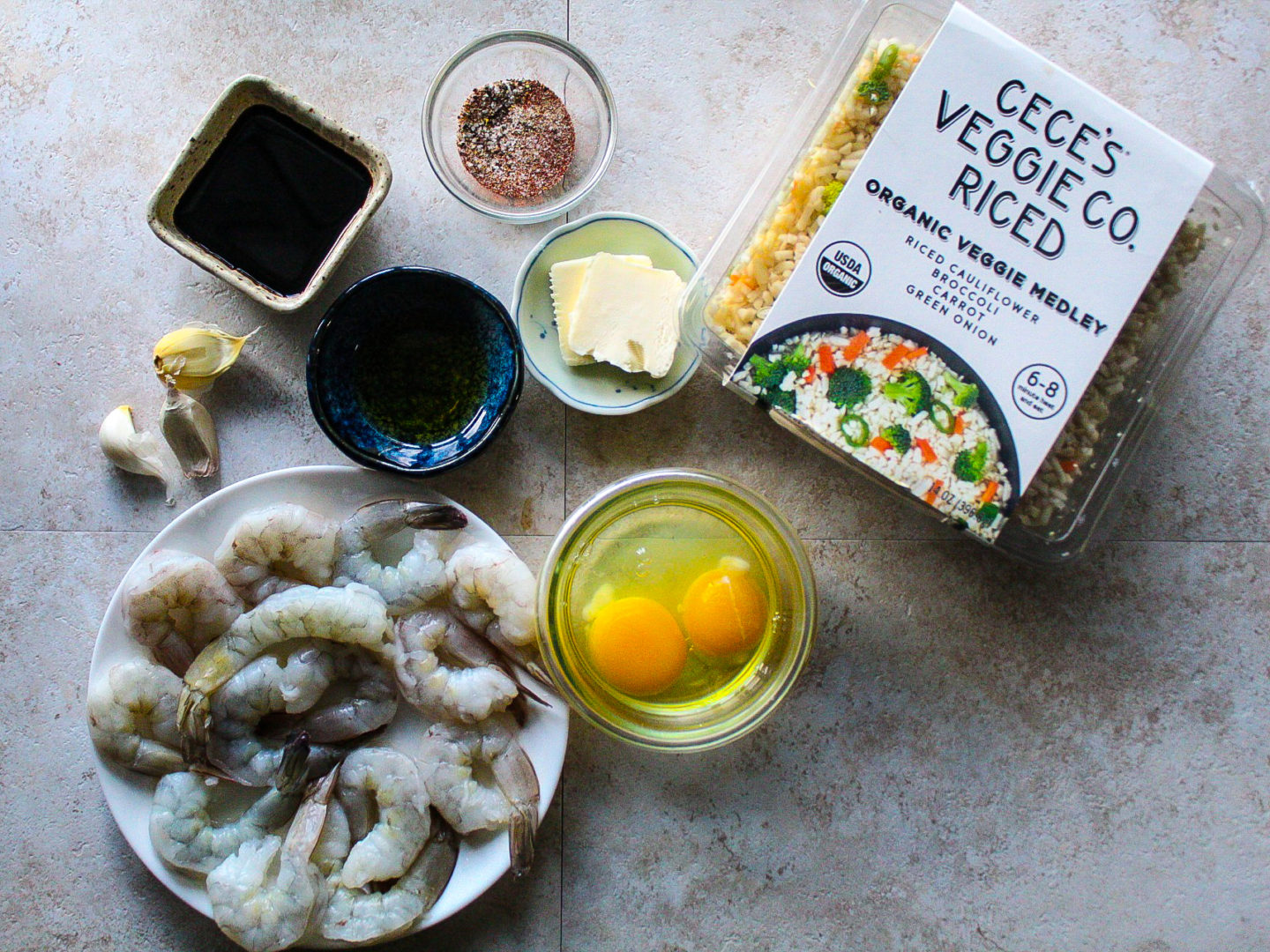 3 garlic cloves minced
1-2 tbsp of soy sauce
12-14 large deveined shrimp
1 tbsp of olive oil
2 tbsp of butter
2 eggs
Splash of chicken stock or bone broth
1 tsp of salt
1 tsp paprika
1 tsp black pepper
1 tsp onion powder
1 tsp of garlic powder
Green onion for Garnish
Directions
First and foremost, get a large pan over medium heat with the olive oil and butter.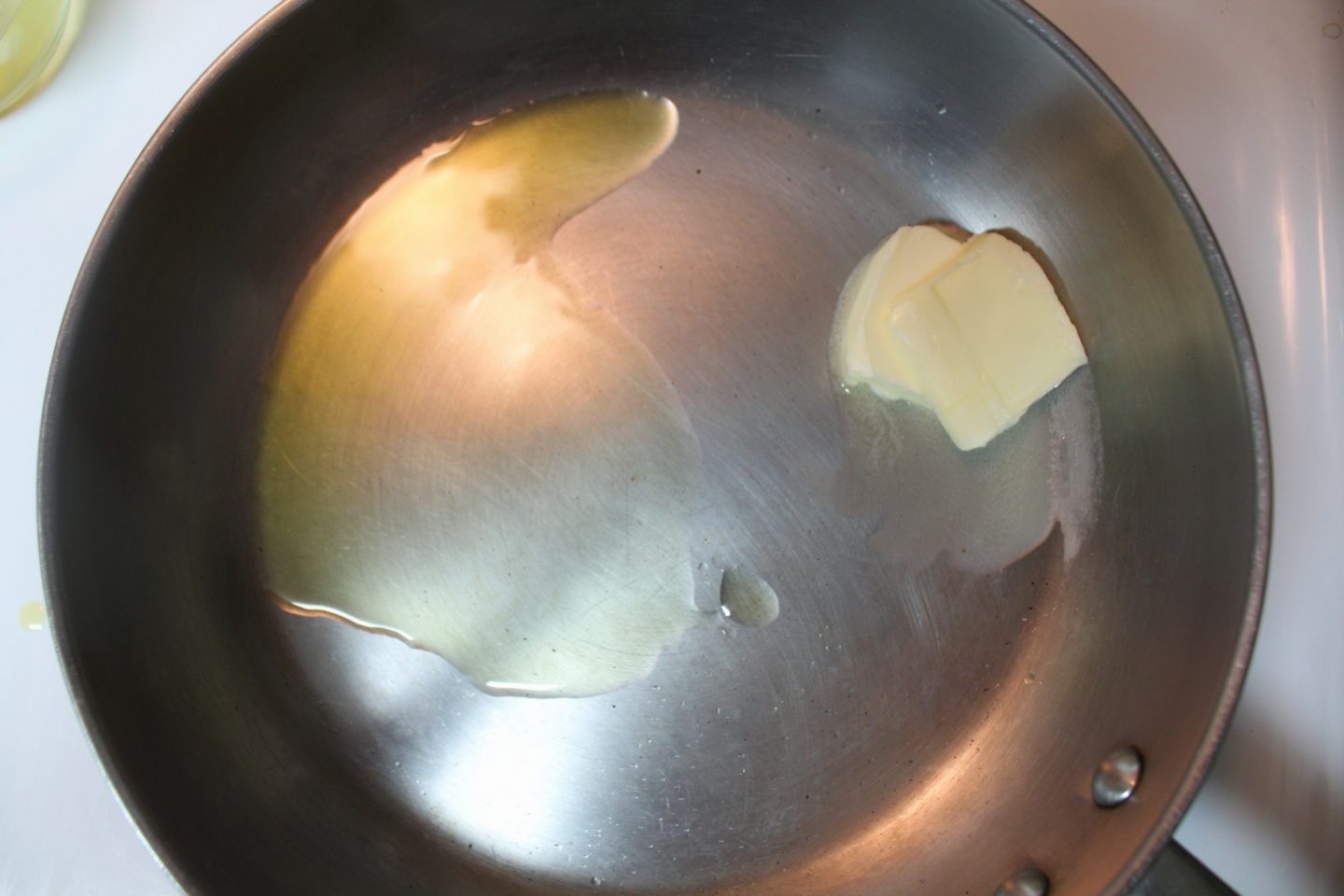 While the butter is melting, mix all the seasonings listed together and season your shrimp liberally. Once the pan is good and hot, put the seasoned side of the shrimp down and sear it well for a until you see the color underneath turn from grey to pink. Make sure you season your other side of shrimp and flip it after about 2 minutes.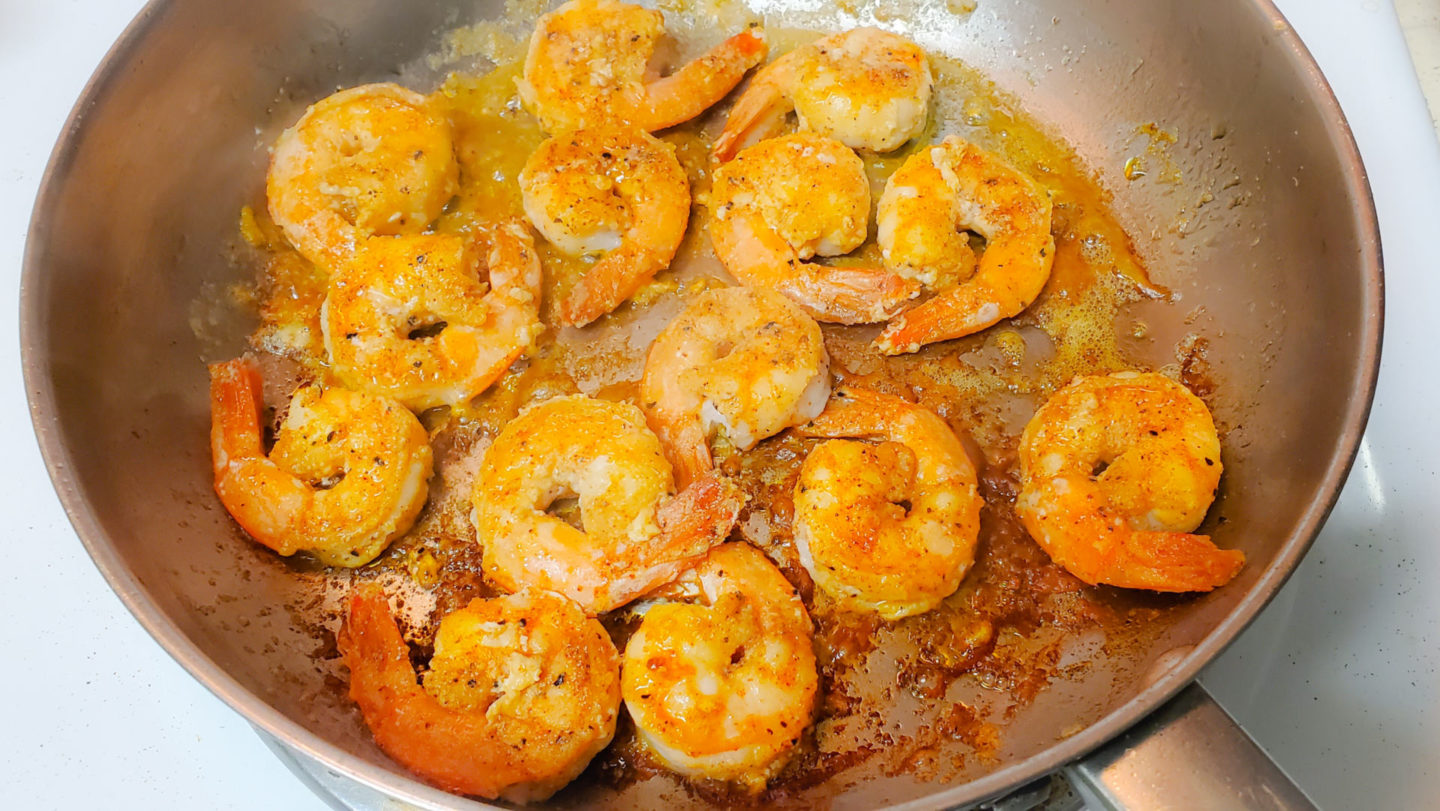 When the shrimp is fully cooked, set it aside on a plate. Deglaze the pan with a little bit of chicken or bone broth and scrape any bits off the bottom of the pan. Add the minced garlic to the pan and let it heat up for about 30 seconds without burning it! You can then add the Ceces Veggie Co. Medley to the pan and cook it for about 4 minutes before adding the eggs.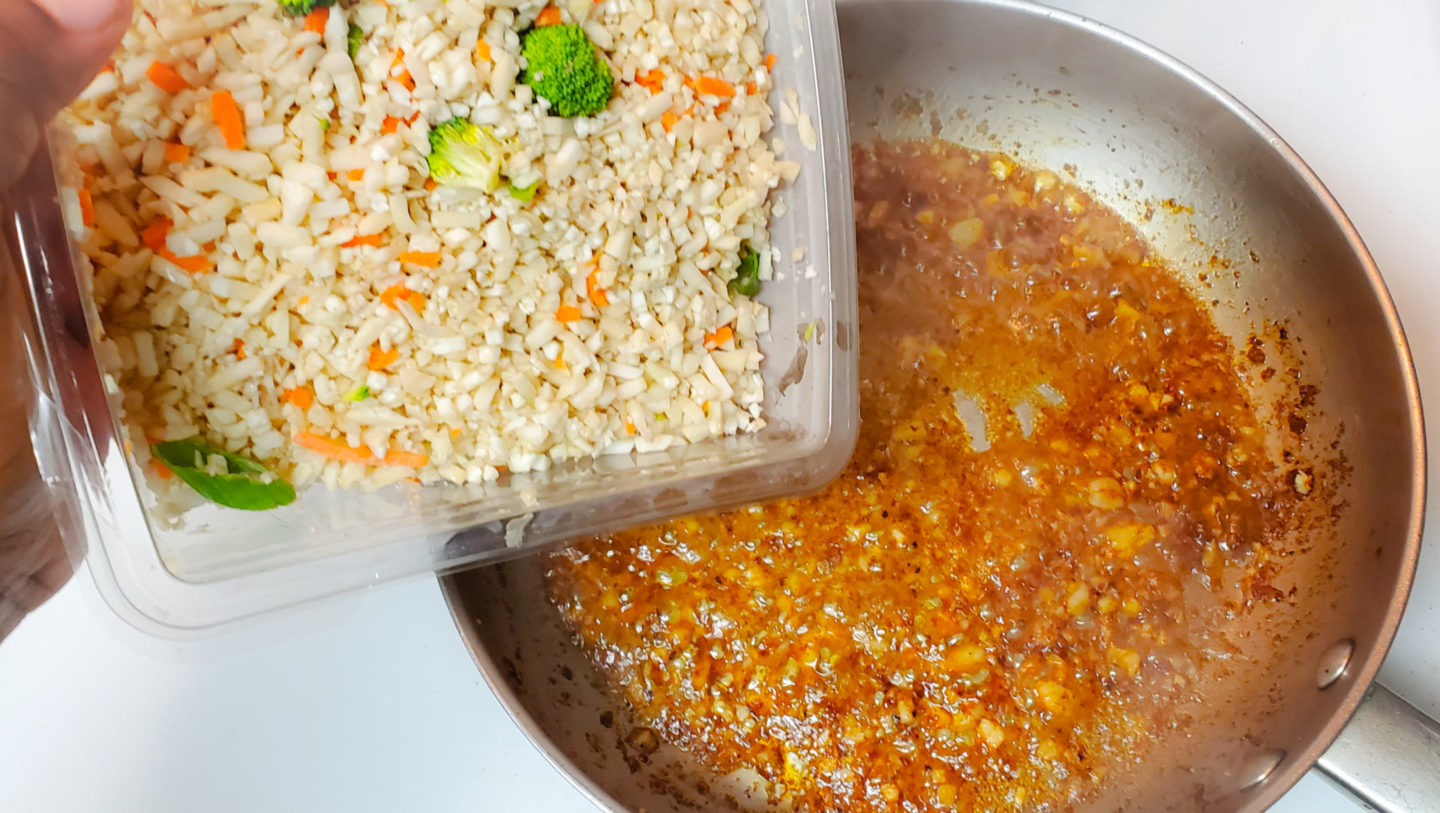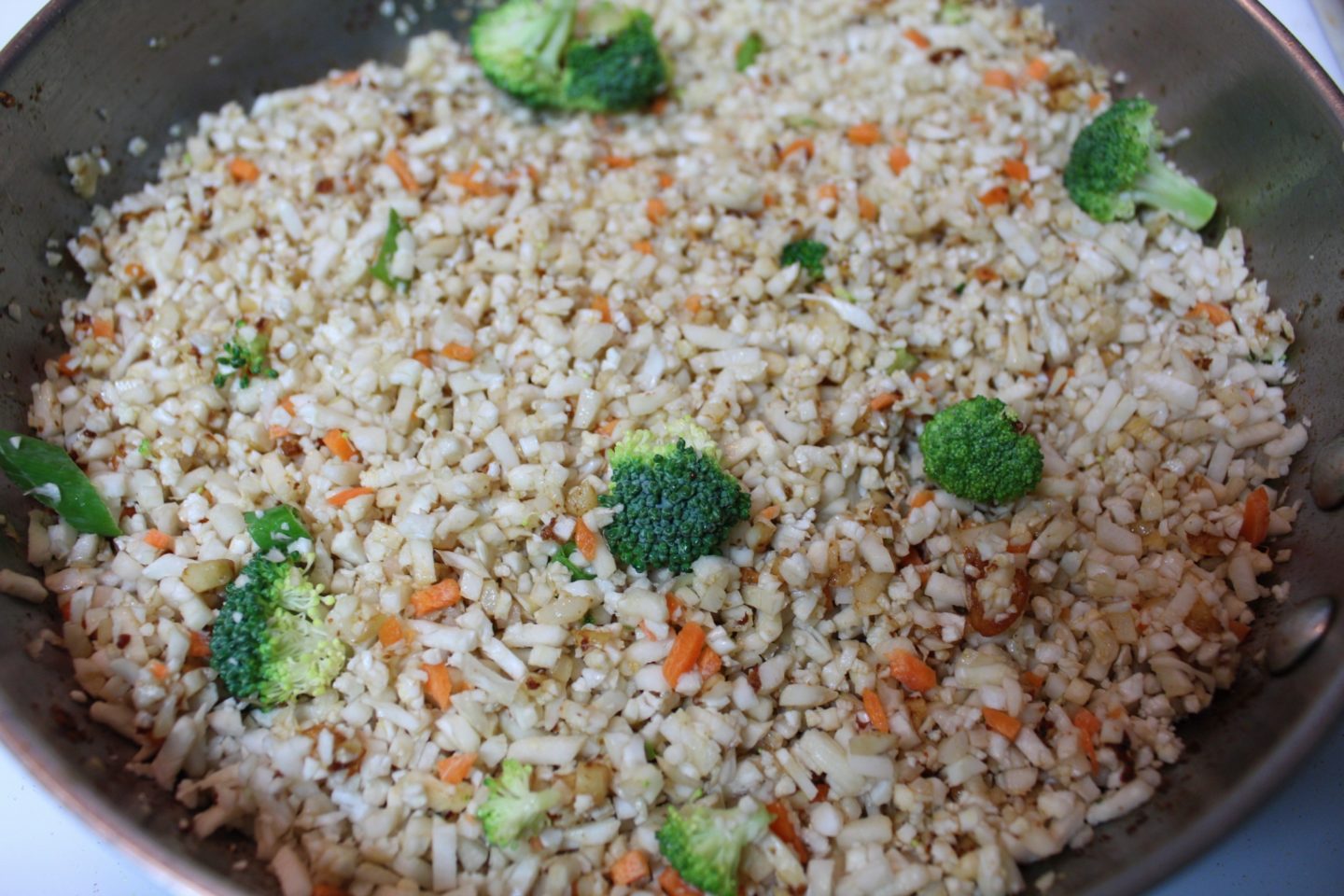 Make a well in the middle of the rice and drop your two eggs in and scramble them along with the riced veggies for about 2 more minutes until everything is cooked thoroughly.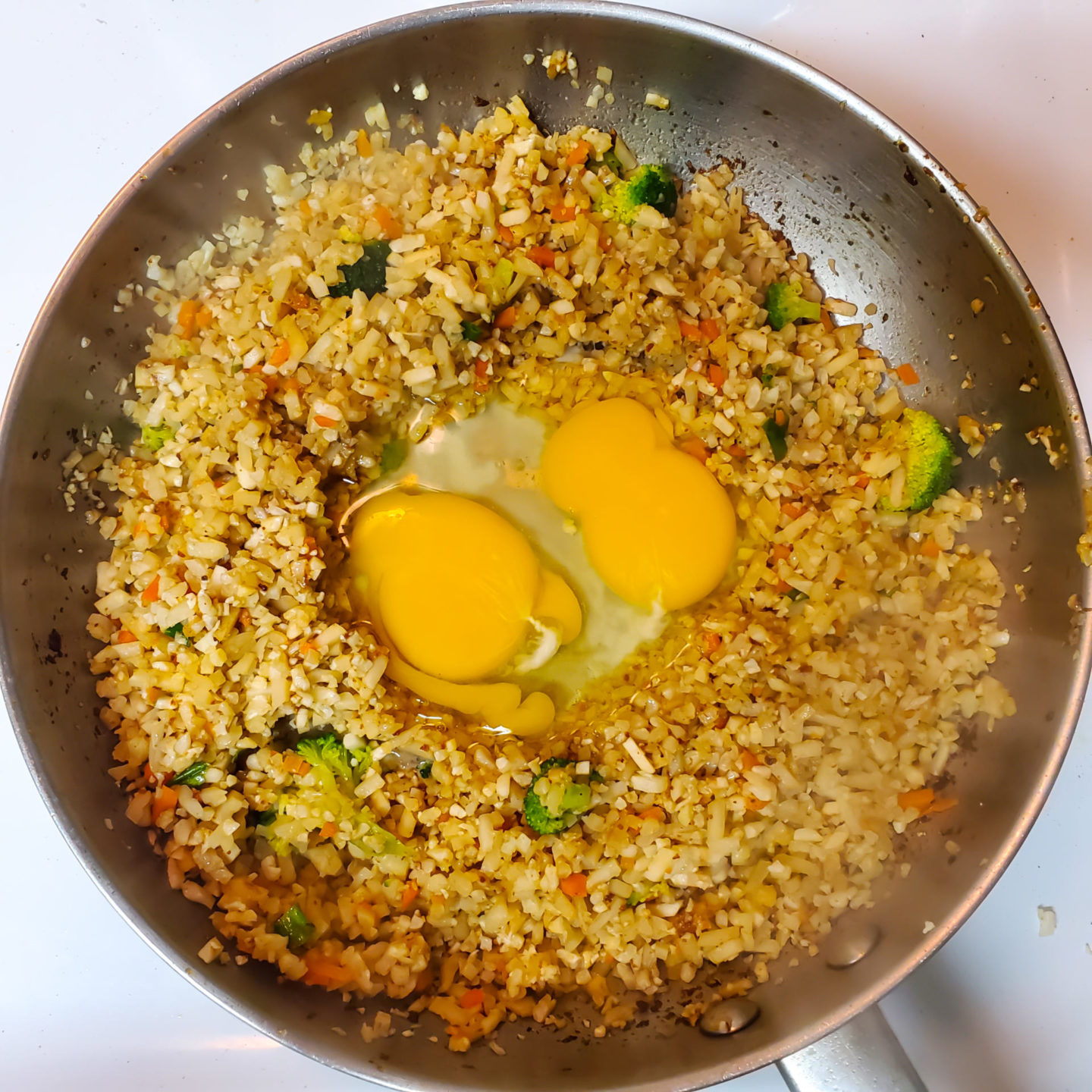 Top the dish with the cooked shrimp and garnish with the green onions. There you have it! A super simple, veggie packed meal that is toddler friendly and nutritious for the entire family! I am a hugeee fan of Ceces Veggies Co. and am convinced you will be too!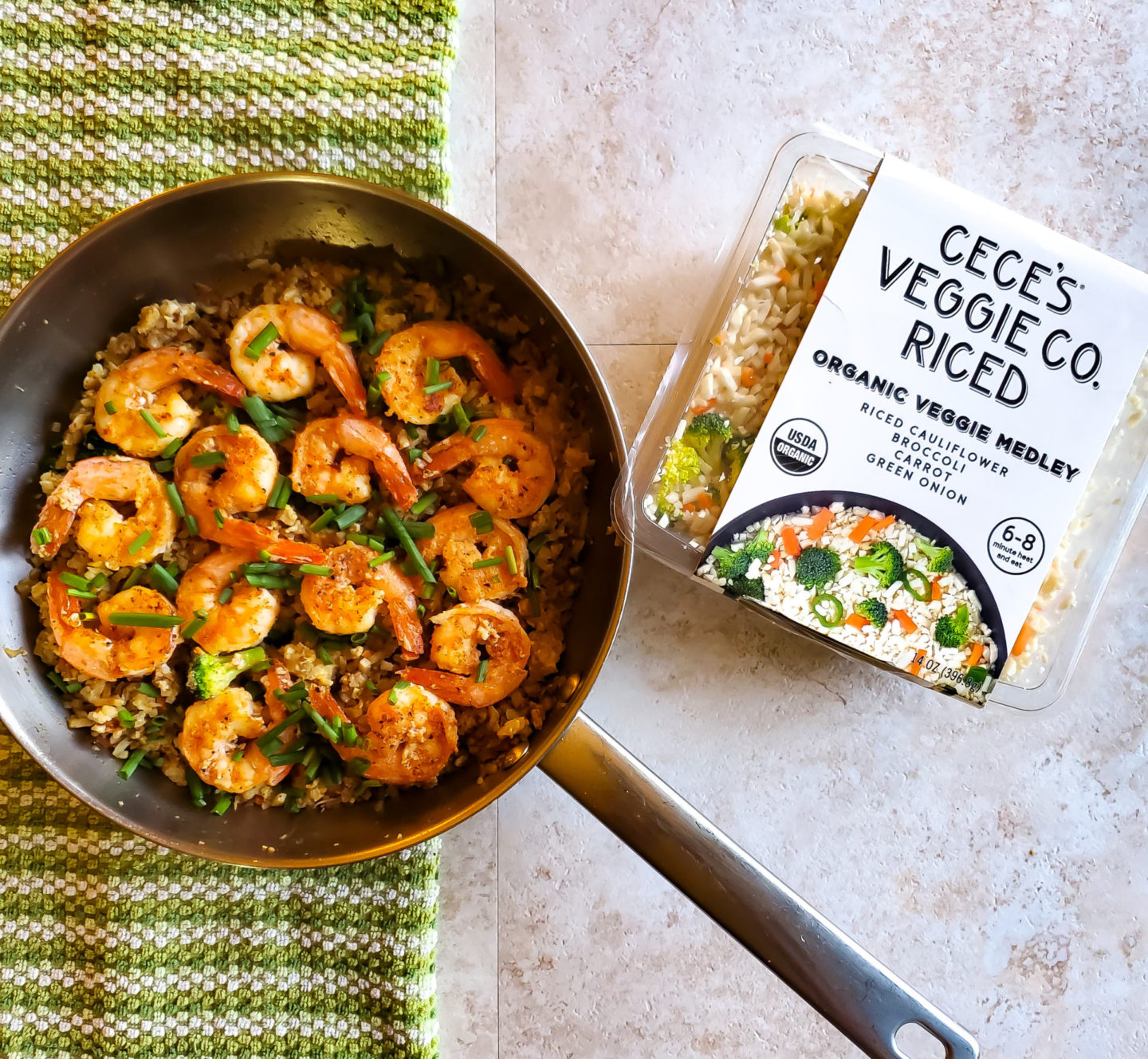 Thank you SO much for reading along. I hope you enjoy this recipe and please feel free to comment any questions below! Make sure to pin the photo below to your Pinterest page! Enjoy!