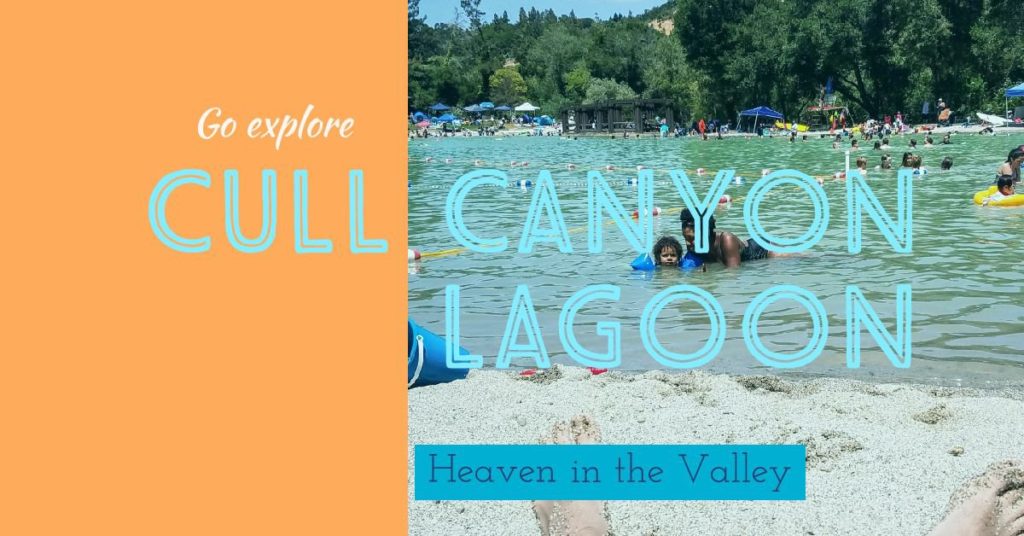 I have lived in the Bay Area for 8 years now and I NEVER even knew this place existed. Located in the Castro Valley, a mere 40 minutes will get you to a man made lagoon with a sandy bottom, shallow and deep levels with filtration as well. Say what???
Not only was it surrounded by sand and provided plenty of area for the kids to wade in the water, it is super cheap. Cheap rings music to my ears. $3.50 for adults and $2.50 for kids. Your kid under 1? TIS FREE HONEY!!!
They provide life jackets as well for all the kids so if you forgot your floaties, don't panic! The awesome part for the adults and kids that can swim well is there is a diving dock where you can cannonball and relive your childhood all over again! All you have to do is pass a small swim test and you are allowed to use the dock whenever you fancy.
There is no food available like most parks but there are small vending machines if you want to grab some snacks. For saving purposes, we packed an entire cooler with burgers, veggies, tuna and snacks to keep everyone happy. There is also a VERY strict NO ALCOHOL rule inside the lagoon area so be advised or you will have to walk all the way back to the car like I did.
There are grills provided inside the lagoon area that are reservable, tables outside the site that you can reserve too, but I don't think its needed if you want to barbeque with a small family like ours. When we arrived it was busy but no one was taking advantage of eating at any of the picnic tables!
After all was said and done, it was an amazing hidden gem that everyone should know about if you live in the Bay Area. During the summer, pools get so overcrowded and this was a perfect alternative. This little slice of paradise in Castro Valley makes my heart swell and I hope you enjoy your visit as well!