This was a sponsored trip with Disney on Ice but all opinions and photos are my own!
You ever have a childhood dream come true right in front of your eyes by watching the pure JOY and elation on your kiddos faces? Let me tell you folks that Disney on Ice is the WHOLE package and some more! Last Wednesday, my husband, myself and my two kiddos Keian and Kira had the pleasure of collaborating with Disney On Ice for their spectacular opening night! This special show called Mickeys Search Party was an elaborate quest to find Tinkerbell with Mickey Mouse and pals set along a storyline with the infamous Captain Hook! Held at the S.A.P Center in San Jose, it was a quick 45 minute bullet train straight to a magical show the entire family loved (being an 80's Disney baby, I MAY or may not have cried with joy….a LOT). For those of you that missed the show in San Jose, you can also check it out at Oakland Arena from February 26th – March 1st! Tickets start at just $15 dollars so get your tickets now!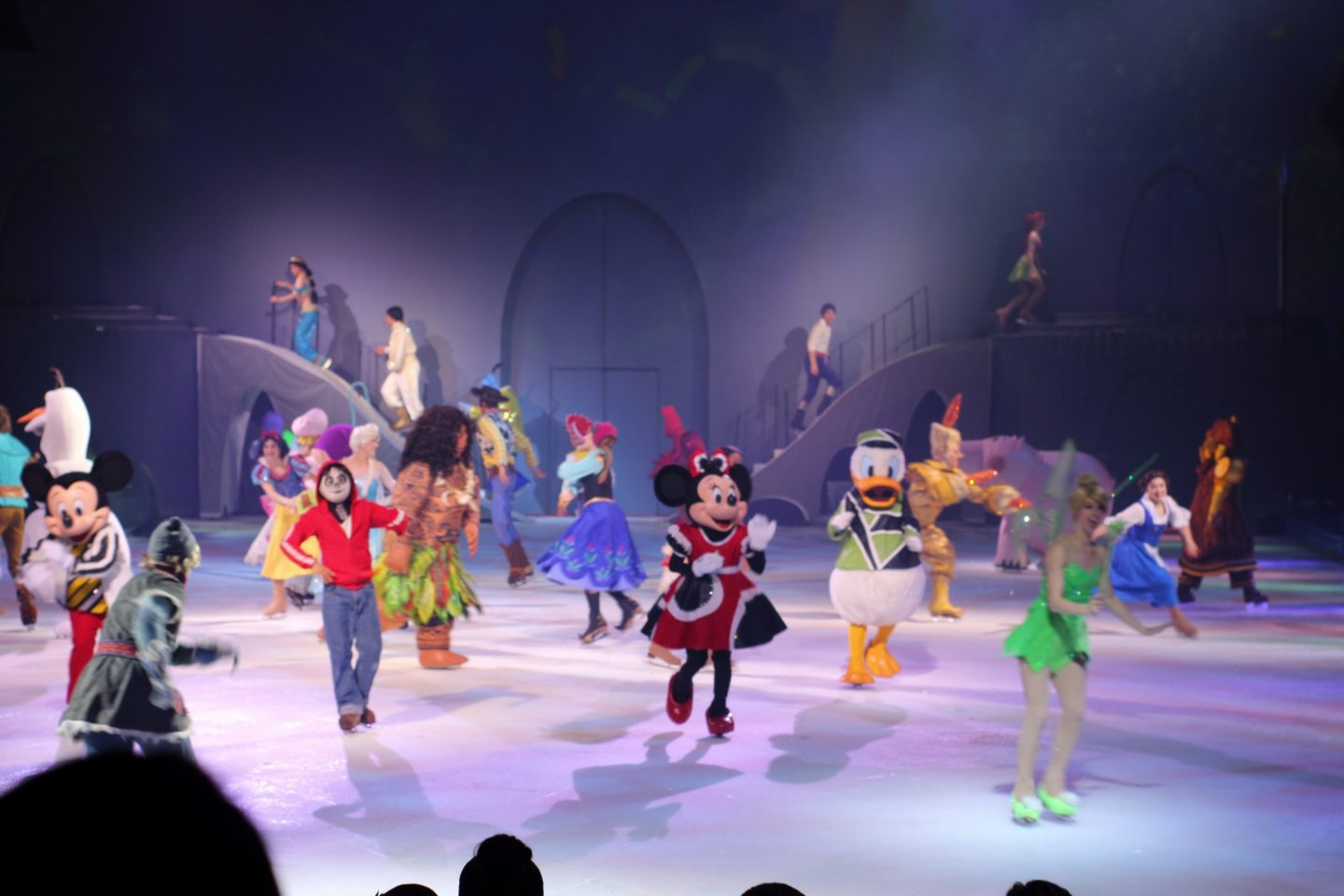 When we first arrived, we decided to get some quick snacks and indulged in some nachos and hotdogs while waiting for the show to start! The kiddos were super stoked to be stadium food and were beyond busy eating when all of a sudden the lights dim and….. IT WAS TIME FOR THE MAGIC TO BEGIN!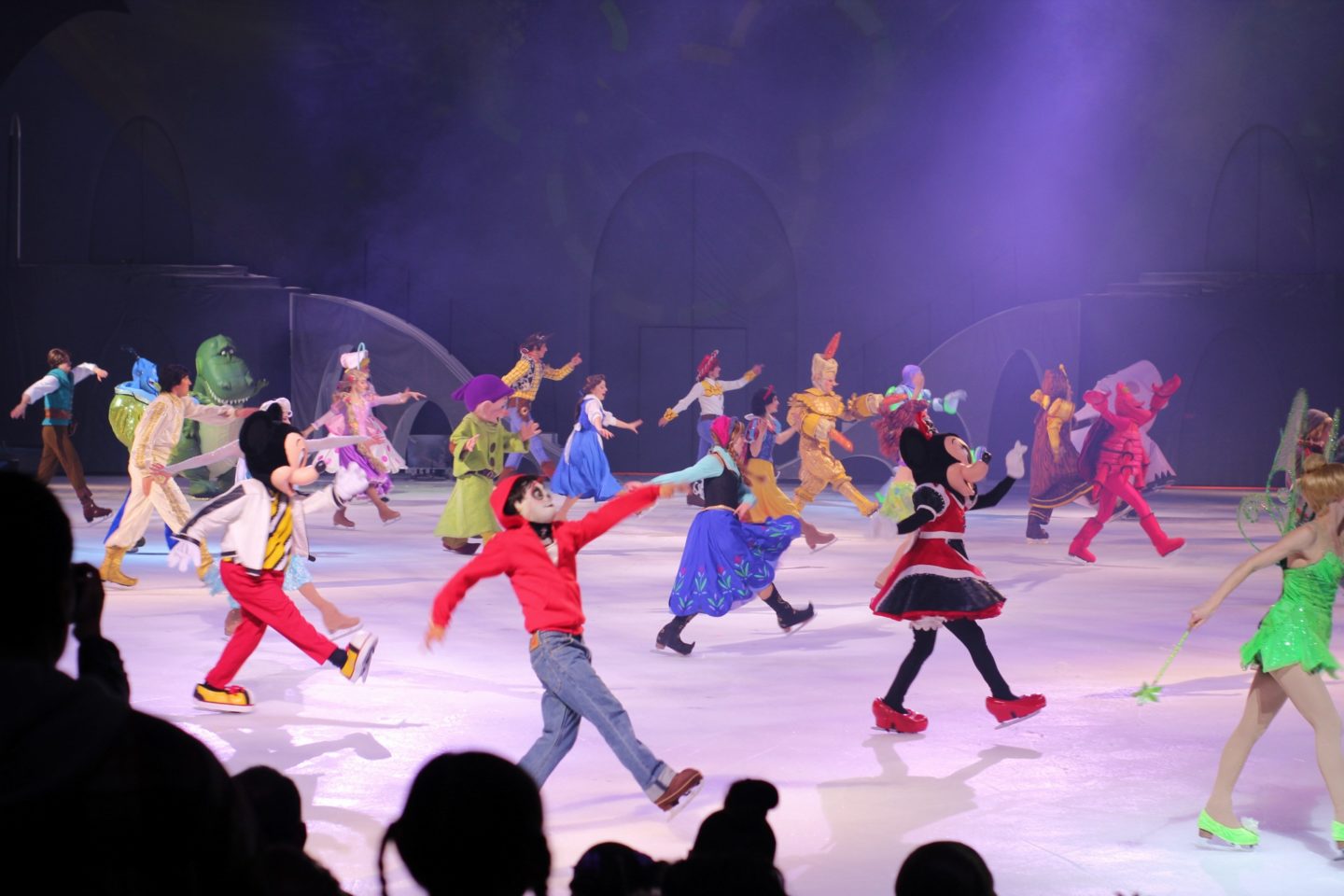 Saying I was excited is an understatement…ask anyone who knew me growing up. First and foremost, Ariel was my GIRL and I can sing any and all Little Mermaid songs from start to finish without missing a BEAT. As a little girl, money was tight so anything like Disney events or big family trips were pretty much off the table. This was a lifelong dream and I will forever be grateful for this collaboration my family had the pleasure of attending!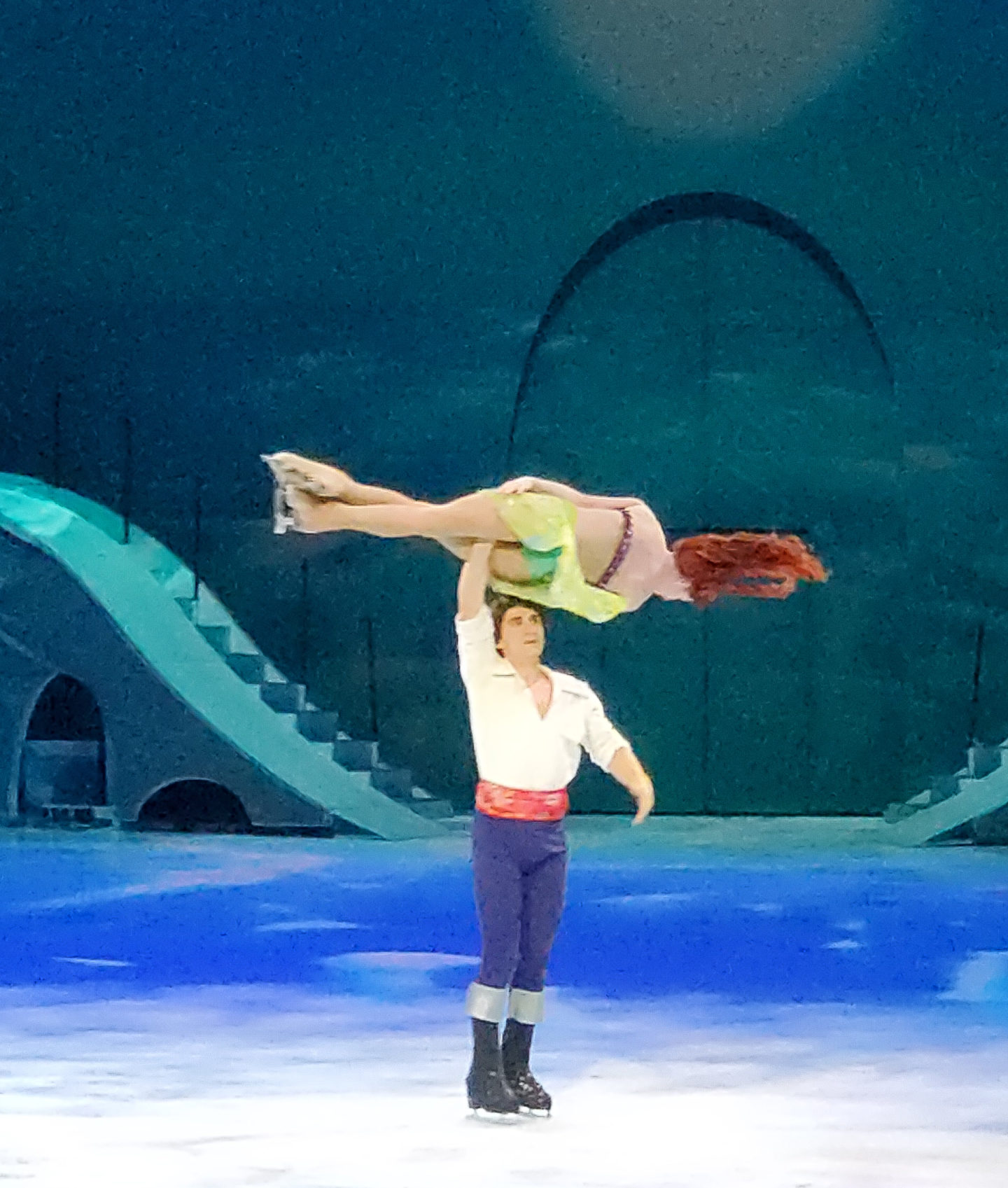 My daughter is Minnie Mouse OBSESSED and let me tell y'all when I say she FREAKED out when Minnie Mouse and the crew skated out on stage, she quite literally tried to climb over other people to get to the front stage!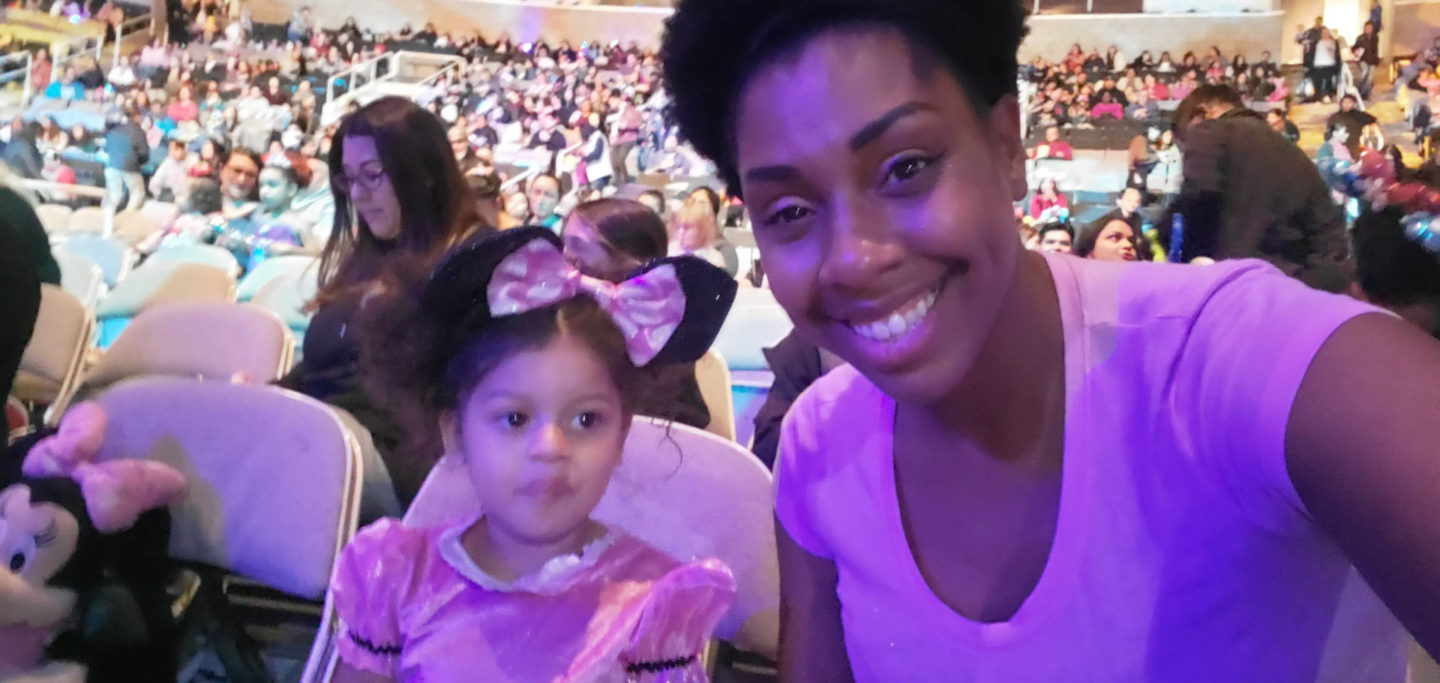 She was soo excited to see her idol and the opening show was everything the kids could have ever dreamed of! About ten minutes into the show, Kira and Keian, along with a TON of other kids were allowed to go to the edge of the ice and bang on drums to get the crowd revving and ready for a beautiful night of Disney original songs, new and old that every generation could appreciate!!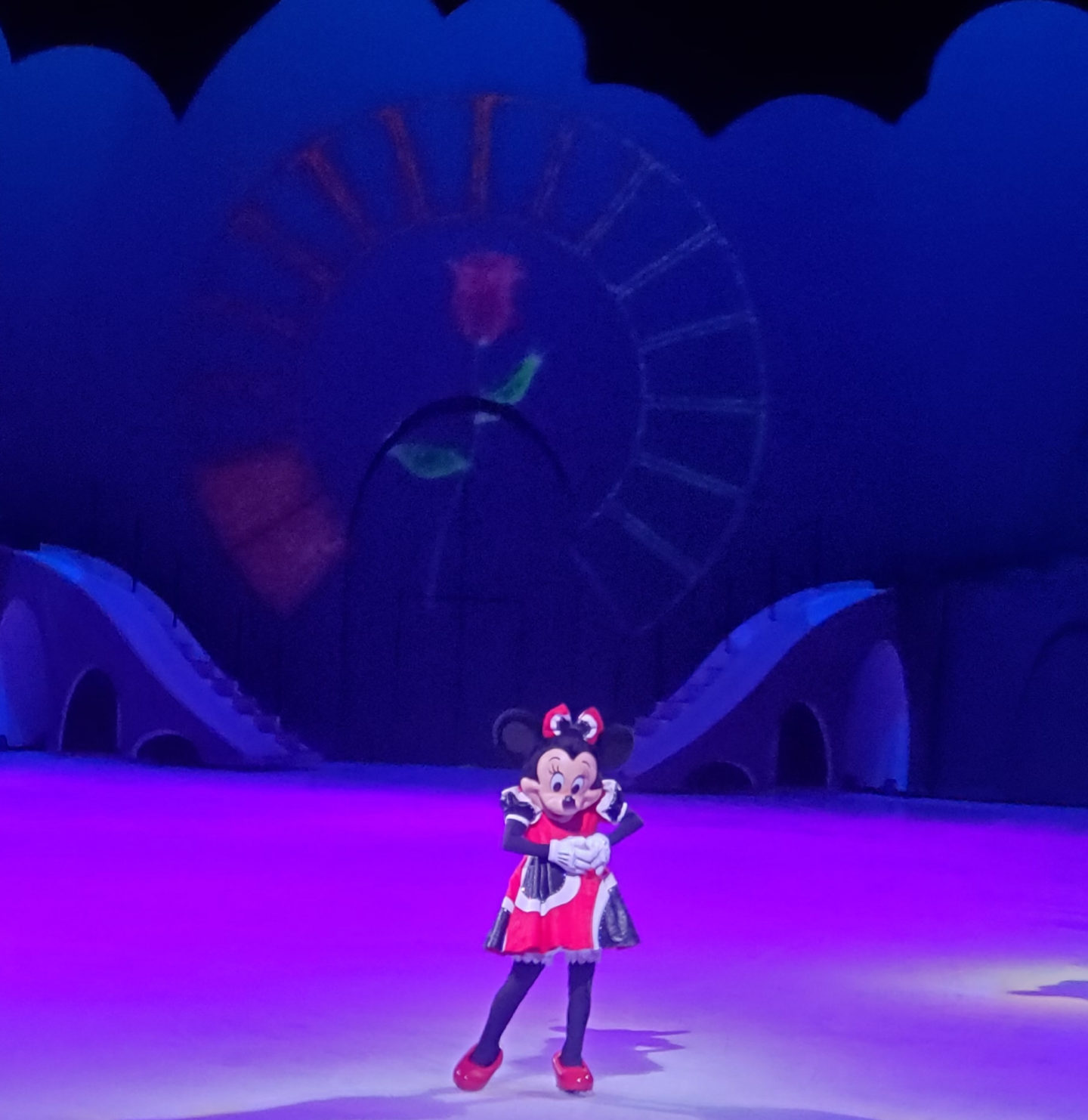 Folks when I say they brought THE ENTIRE Disney brigade and some more, I mean they broke out ALL the best movies and characters to the ice for an incredible 2 hour show!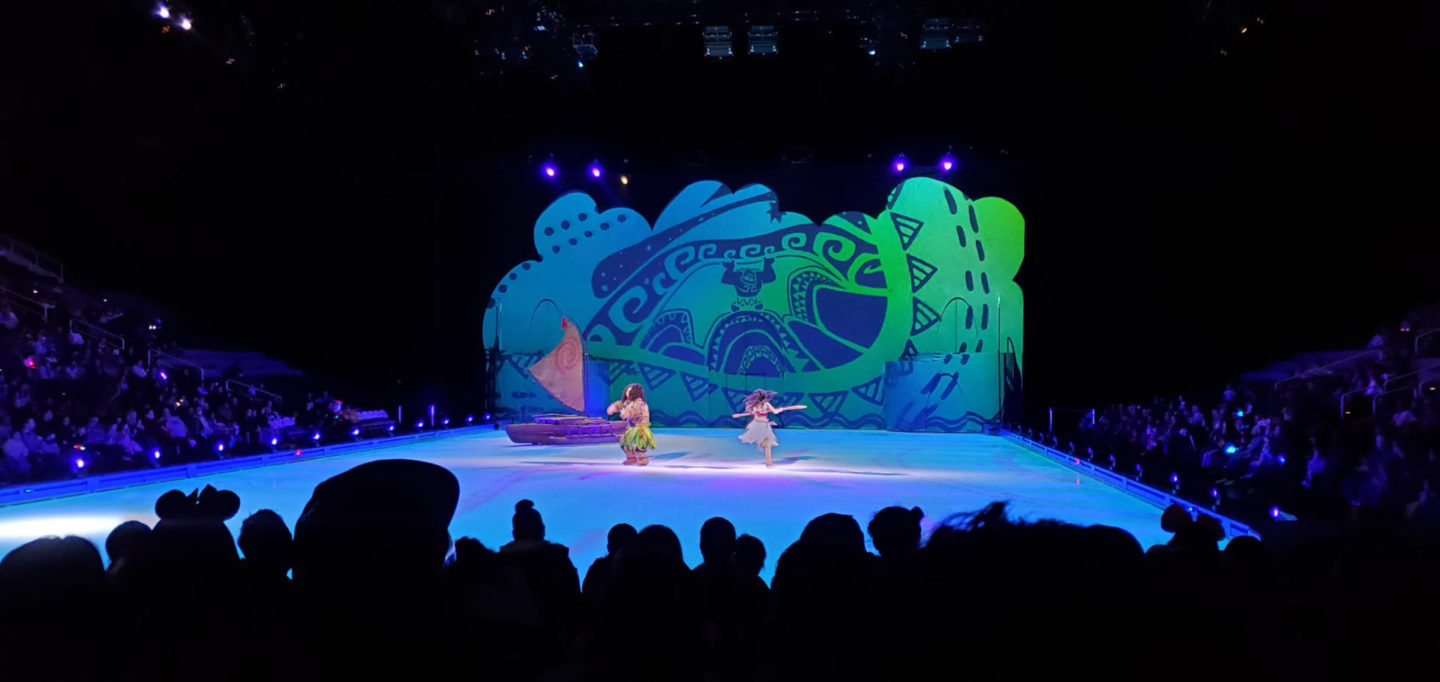 We had the pleasure of seeing the talented skaters perform to beautifully choreographed skating routines with trapeze artists and MORE to the movies Beauty and the Beast, Snow White, Coco, The Little Mermaid, Toy Story, Aladdin, Frozen, and Moana!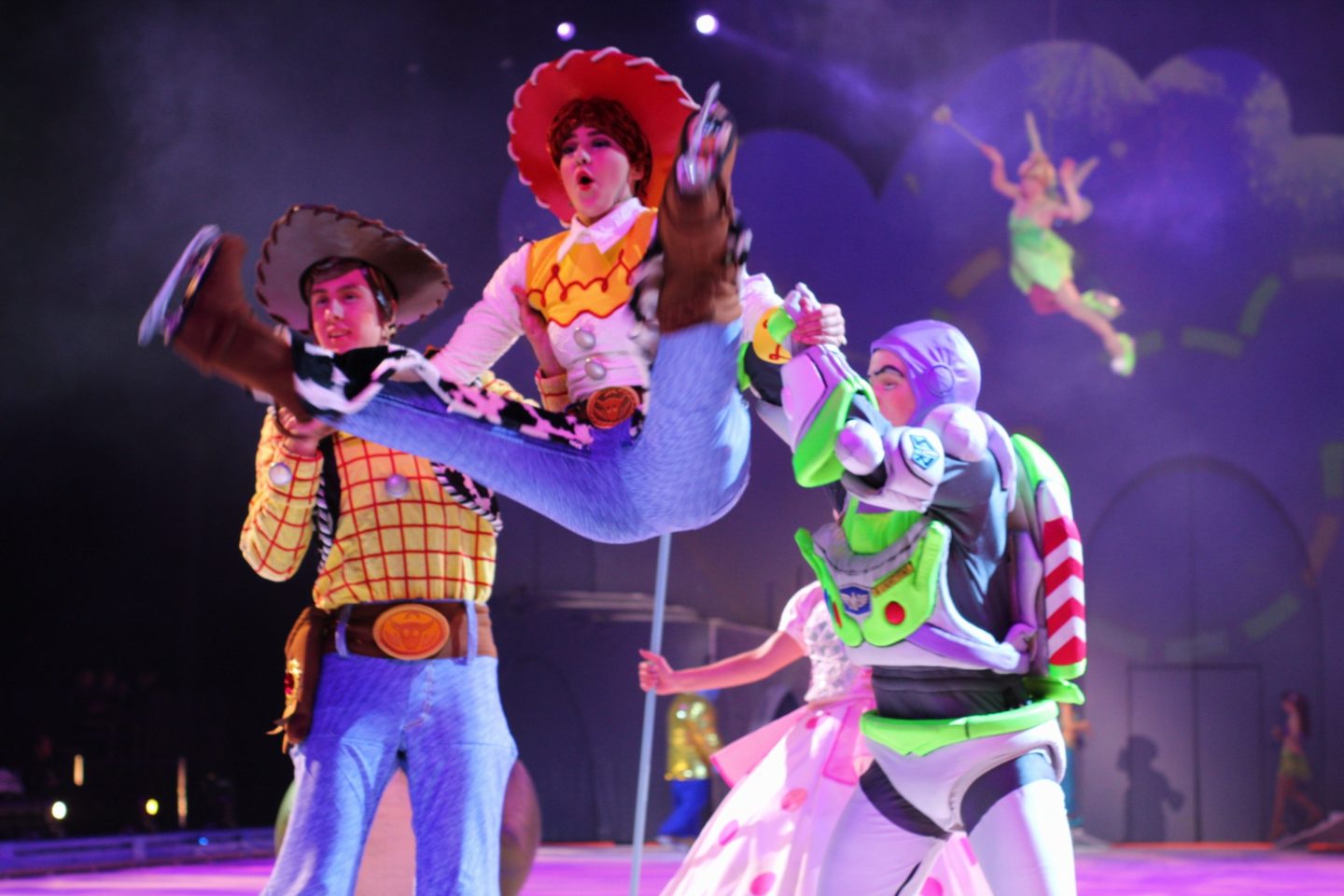 The entire Mickey crew with Daisy, Donald, Goofy were also all on the ice for a throughtout the entire night and Kira was tickled pink to see her favorite Fashionista Minnie Mouse every time they came out to pump the crowd up! I cannot express enough how in awe I was from the lighting, the creative spin on the musical numbers and the beautifully stitched garments made that made every moment a mesmerizing memory we will all never forget.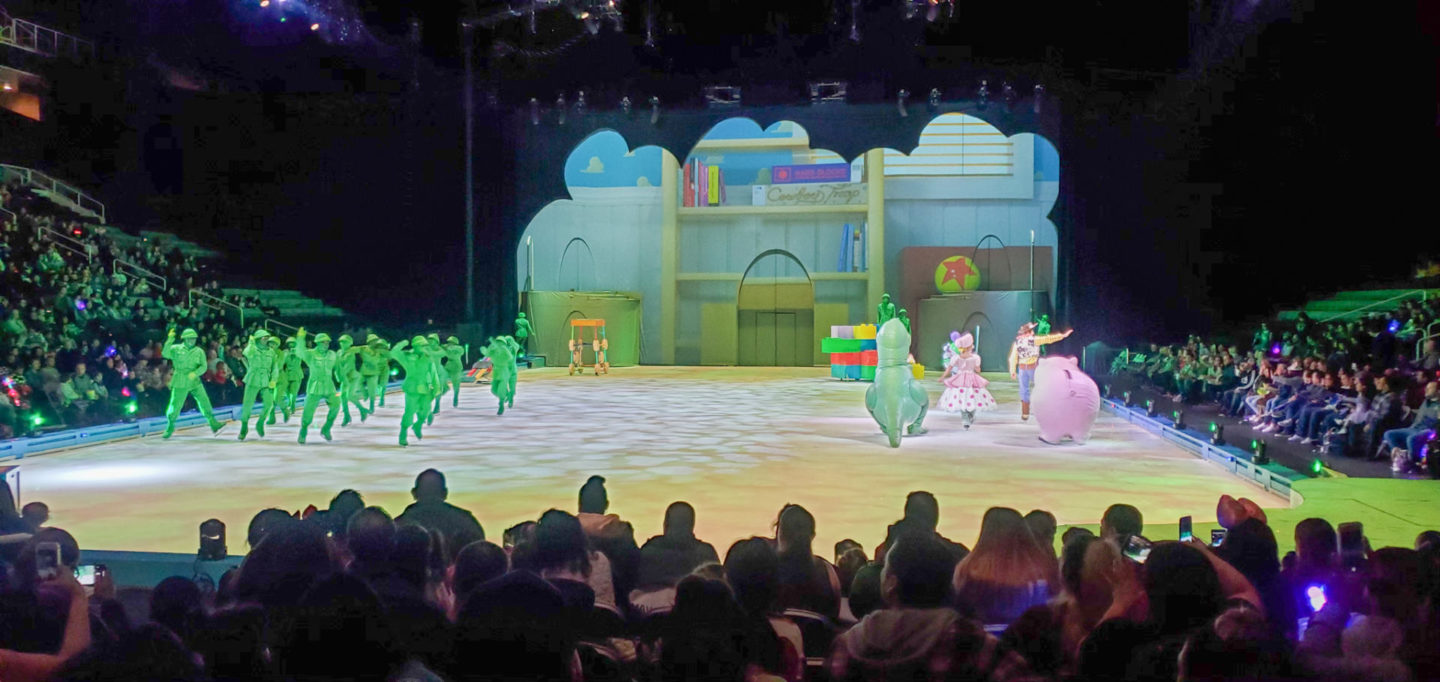 The BEST part of the show was…..are you ready? KEIAN GOT TO RIDE IN THE ARIEL FLOAT and this Momma FLIPPED her lid yall! Before we went to the show, the PR rep who was AMAZING and got us the collaboration emailed me and asked me if I one of my kids would want a special opportunity to be on the ice WITH ARIEL! Oh my GOODNESS I was geeked and 5 years old ALL over again when I recieved the email! As I forementioned, I was beyond obsessed with Ariel when I was 5 and let me tell you, watching my son get pushed around on the ice to "Under The Sea" was a true dream come true. I was screaming like a soccer Mom x100 and I DON'T REGRET A THING (even when security had to tell me and another Momma to move).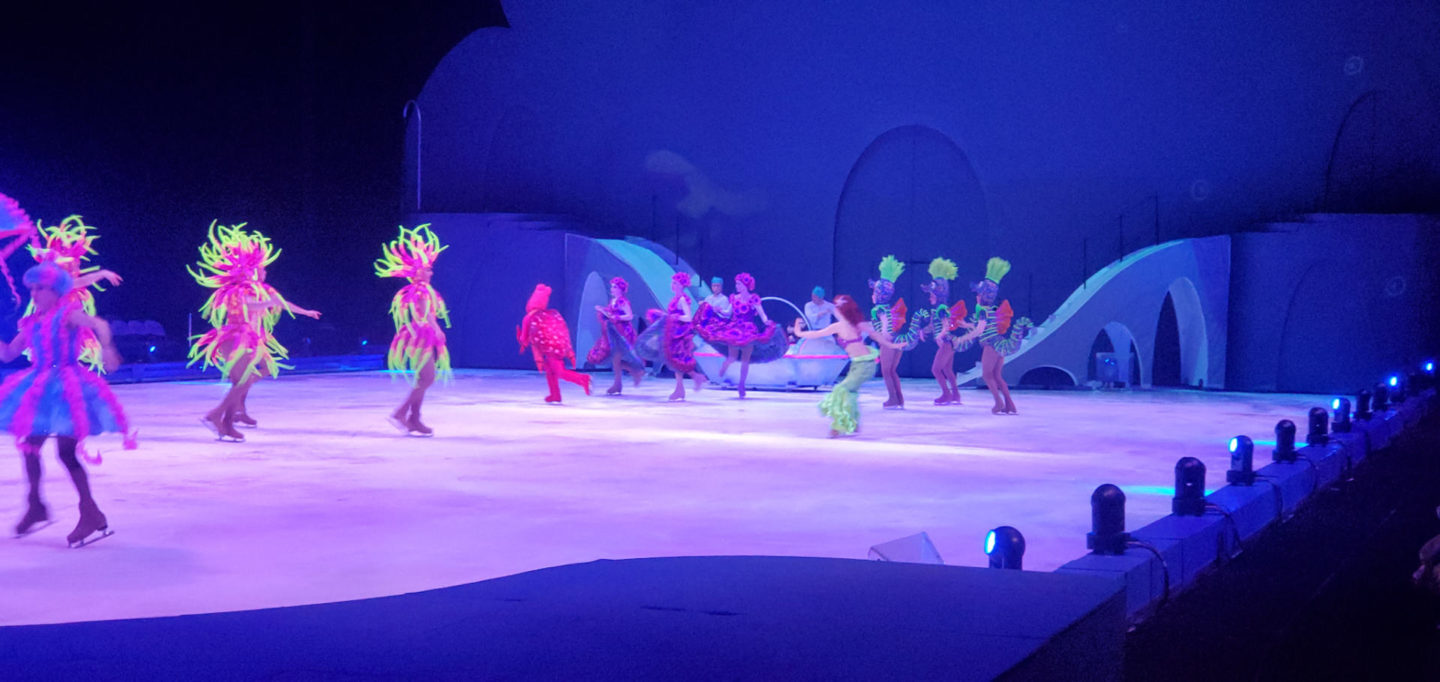 I cannot begin to express how thankful I am for our experience with Disney on Ice. As a family of four in the Bay Area, we probably wouldn't have been able to afford the amazing VIP seats we were provided with so THANK you so much to the PR company and Disney for allowing my entire family this experience! This is something that we will never forget and I will cherish these memories forever!