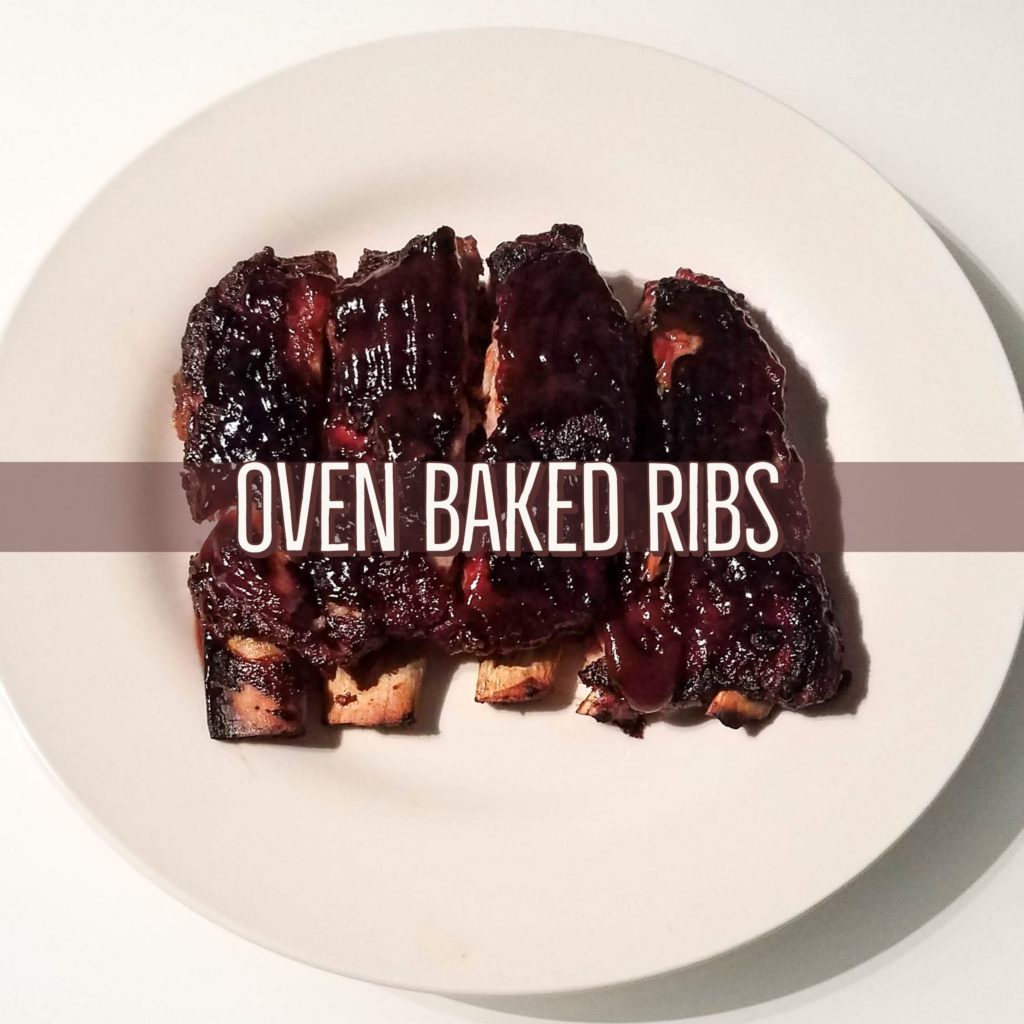 I love barbecue to the moon and back. Whether it's a whole pig roasting, pulled pork with slaw on a bun or slathered baby back ribs, you can count me IN. Living in an apartment limits me to my oven, but this well crafted recipe will have you thinking you they came off the grill! I usually make my oven baked ribs with baby backs but St. Louis ribs are meatier and this greedy Mama can appreciate that! This recipe is beyond easy and cleanup is a breeze! I use Bobby Flay's Dry Rub recipe with one not-so-secret-anymore ingredient…..COFFEE!
Ingredients
1 Rack of Baby Back or St. Louis Ribs
1 can of dark chocolate stout ( I use Mason ales Imperial Coffee Stout)

1 tablespoon cumin
1 tablespoon paprika
1 tablespoon granulated garlic
1 tablespoon granulated onion
1 tablespoon chili powder
1 tablespoon brown sugar
2 tablespoons kosher salt
1 teaspoon cayenne pepper
1 teaspoon black pepper
1 teaspoon white pepper
1 tablespoon of ground coffee (I use Sprouts Toasted Pecan!)
1/2 tsp of hickory liquid smoke
1 bottle of bbq sauce (I use Sweet Baby Ray's Hickory and Brown Sugar)
Directions
First and foremost, preheat your oven to 325°. Rinse your choice of ribs well, pat dry & clean the sinew off the back side (a video instruction can be found here). Set them aside in a large baking dish (I use throwaway pans from Costco or Amazon when buying in bulk or you can get some at The Dollar Tree for super cheap as well). Cut the rack into 4 sections to fit them into the pan.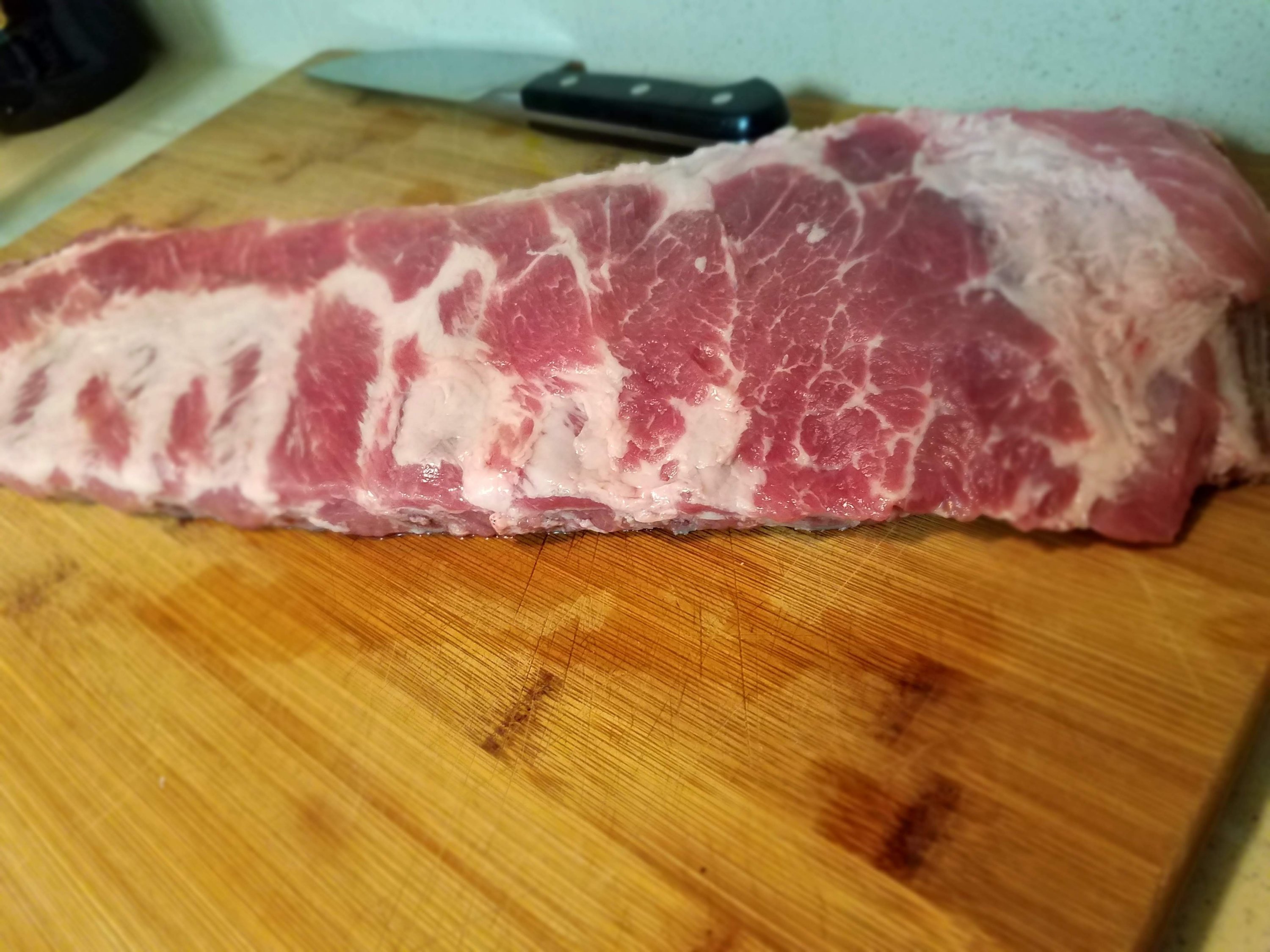 Place all dry ingredients in a mason jar and shake to combine. Rub your ribs liberally on both sides with seasoning and pour half of a 12 oz dark beer (stouts work best but a porter will do) along with 1/4 cup of water in the same pan.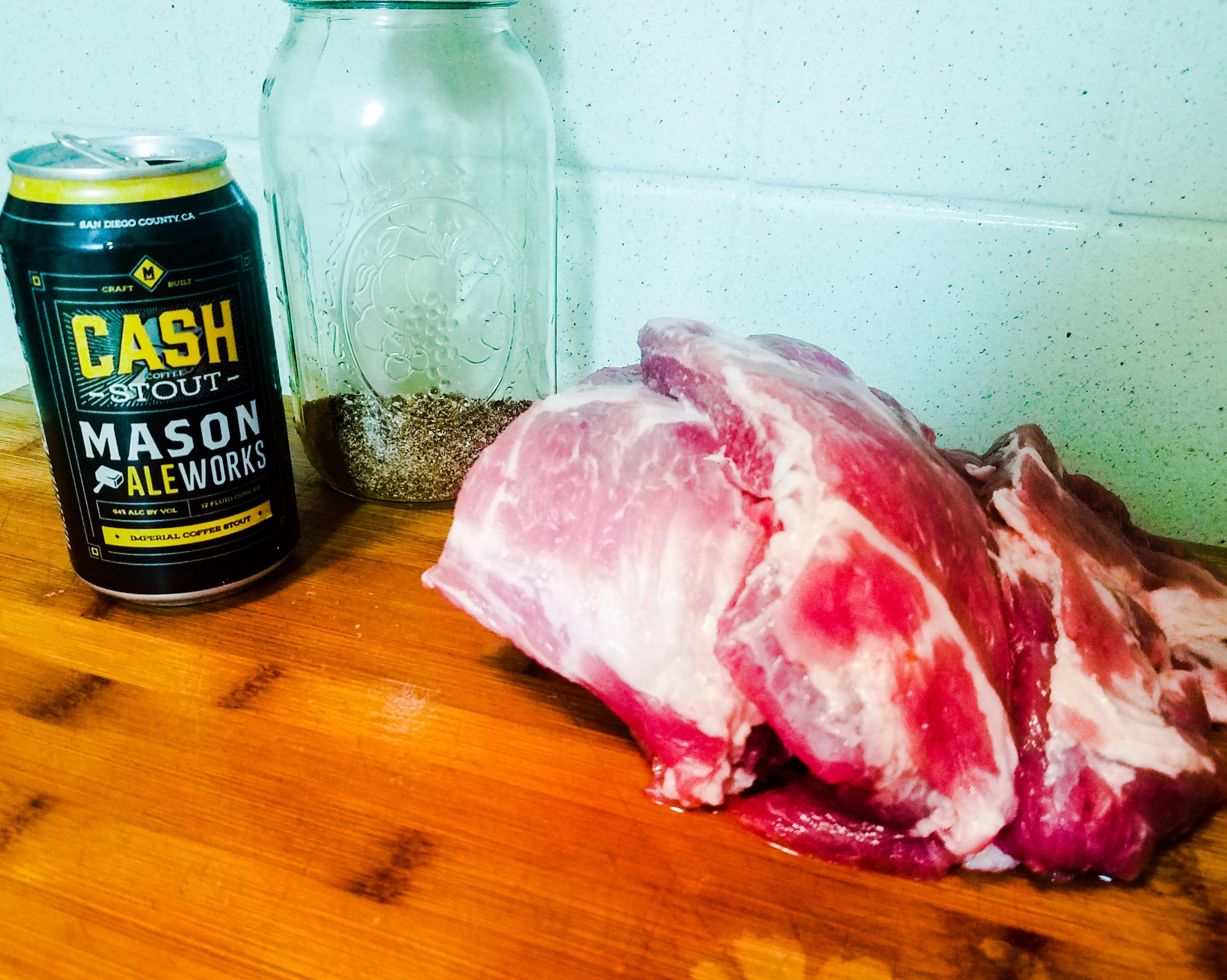 Cover with aluminum foil and bake for at least 3 hours until the meat starts to pull away from the bone. Once they're fork tender, remove the pan to the counter and turn the oven on high broil.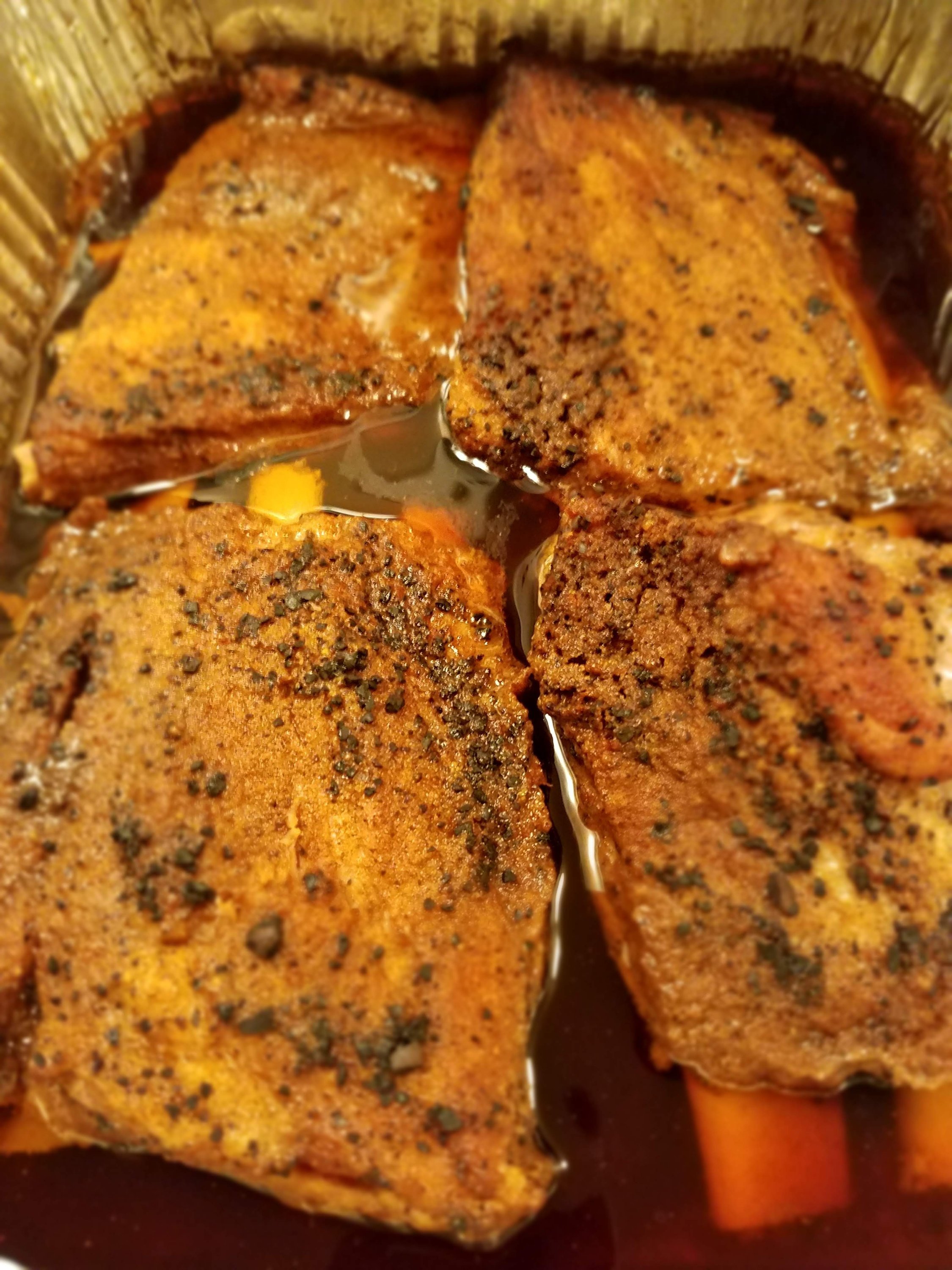 Place the cooked ribs on a foil lined baking sheet and baste both sides with barbecue sauce of choice.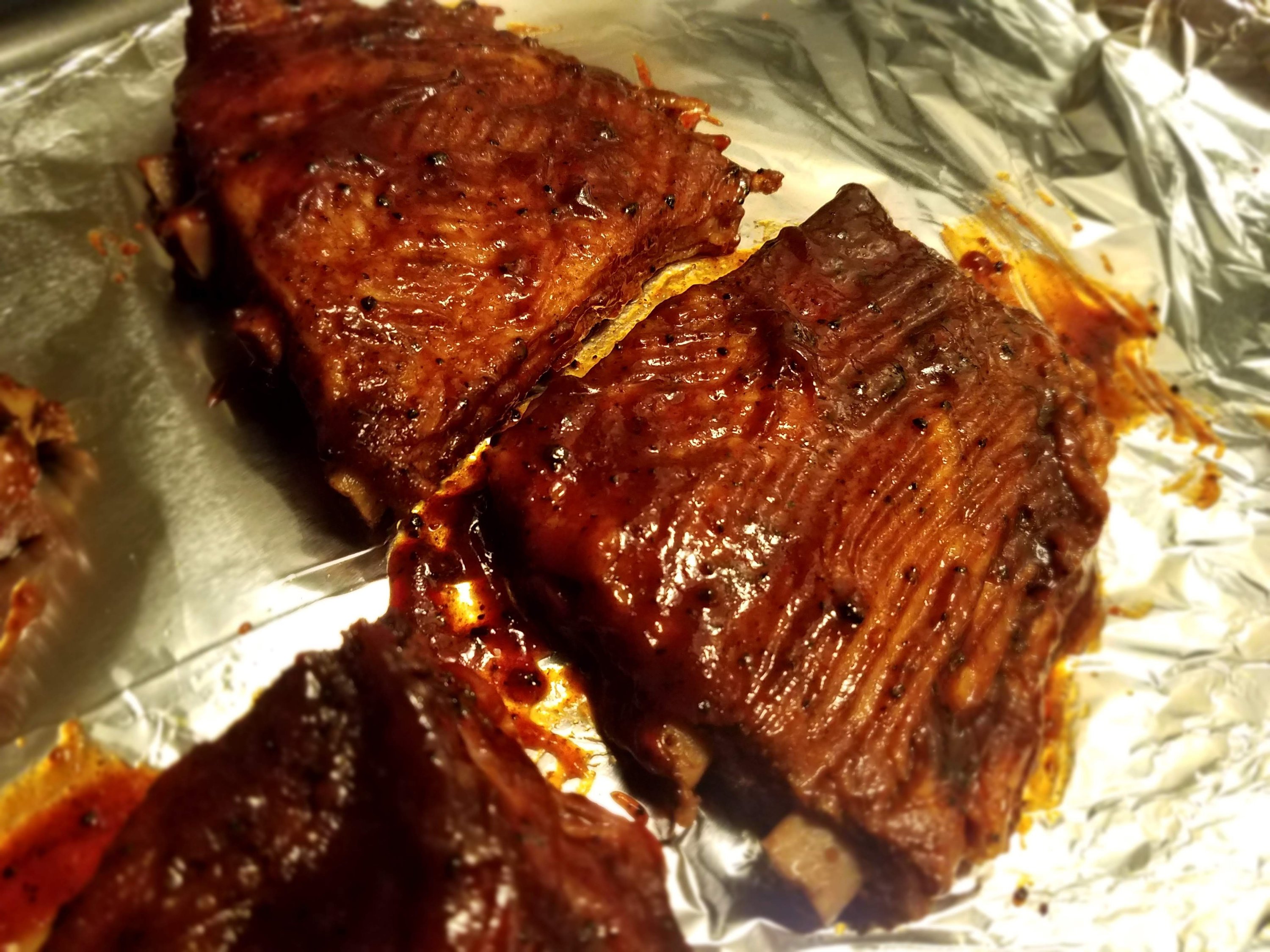 Broil on high for about 2 minutes and RIBS ARE DONE YA'LL!! Serve with mashed potatoes and some steamed broccoli for a quick and painless meal! Please comment or email for any suggestions or questions!