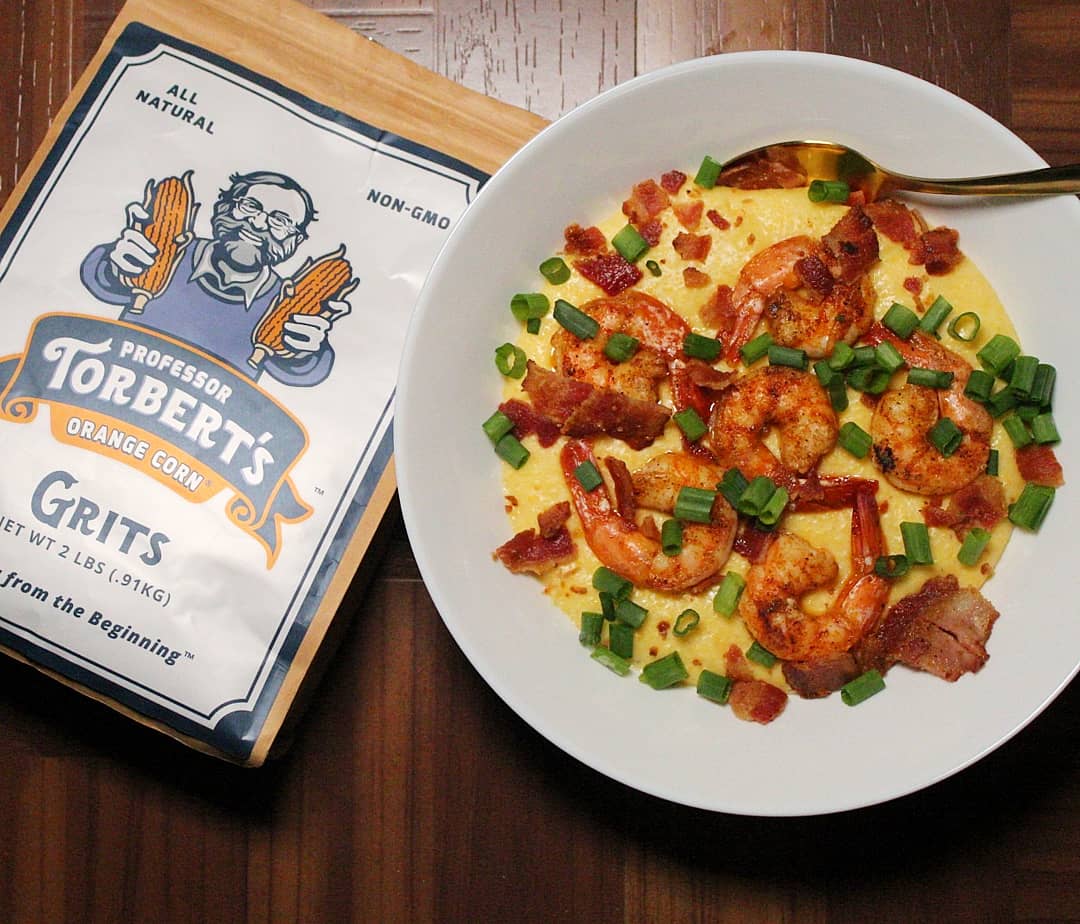 Ya'll…I have been eating grits for as LONG as I remember. With two southern parents, it was a staple every morning for breakfast with sausage and eggs. When I did eat grits, they were always white hominy grits that my Mom made stove top (never EVER use instant! NO). I was soooo glad when I stumbled upon Professor Torberts Orange Corn grits and have been a new fan EVER since. Their grits are non-gmo, all natural and rich in flavor with a nutty profile! I am so happy we partnered up to create a delicious Shrimp and Grits recipe that is quick from start to finish!
Ingredients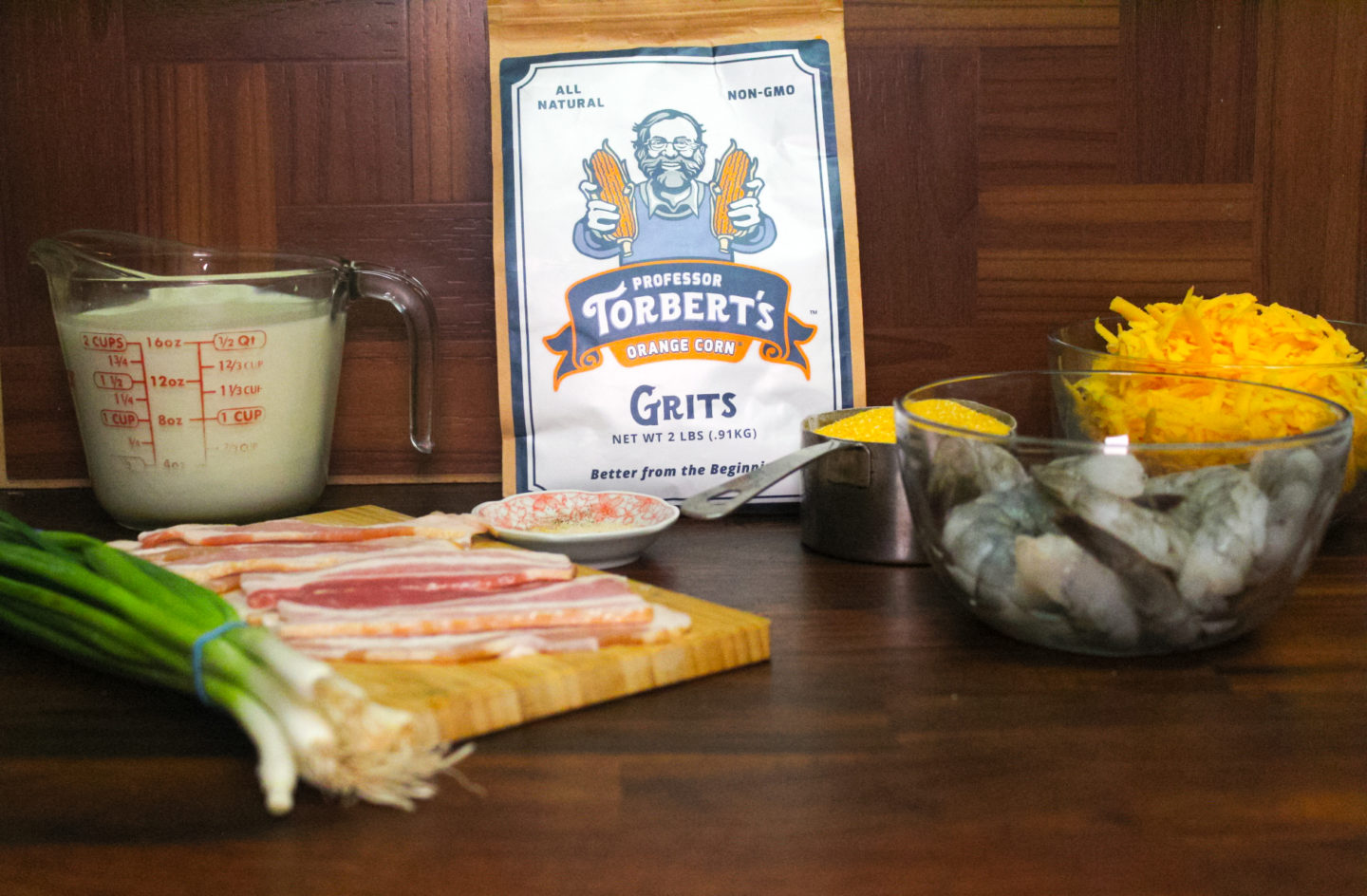 10-12 Plump Jumbo Shrimp
1/2 Cup of Chicken Broth
1/2 Cup of Heavy Cream
2 cups of water
4 slices of bacon crumbled
1 cup of Professor Torberts Orange Corn Grits
1 1/2 cups of sharp cheddar cheese
1/2 tsp salt
1/2 tsp onion powder
1/2 tsp garlic powder
1/2 tsp paprika
1/2 tsp black pepper
1 tbsp butter
green onion for garnish
Directions
In a medium sized pan, cook your slices of bacon over medium low heat and remove when done, crumbling once its cooled down.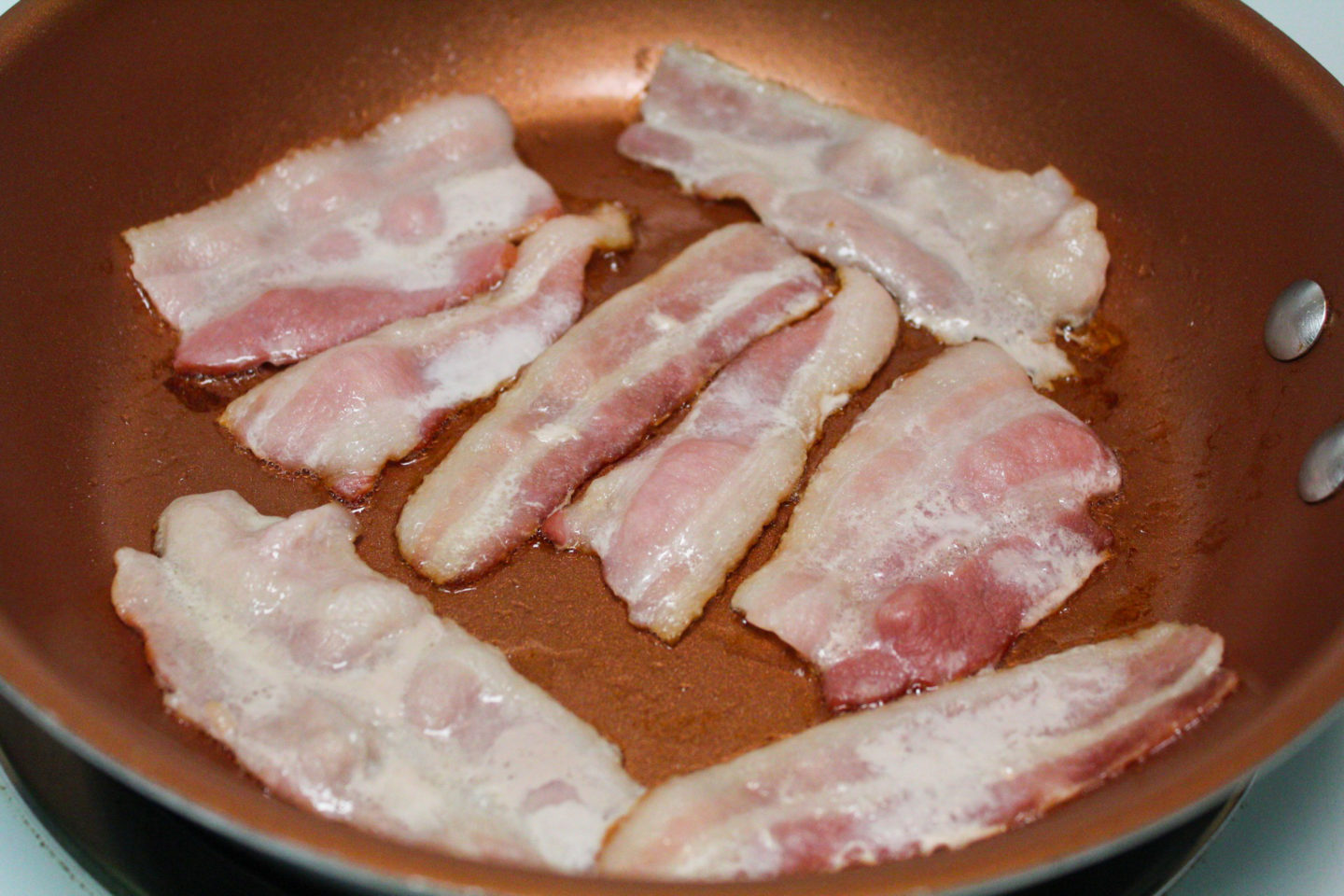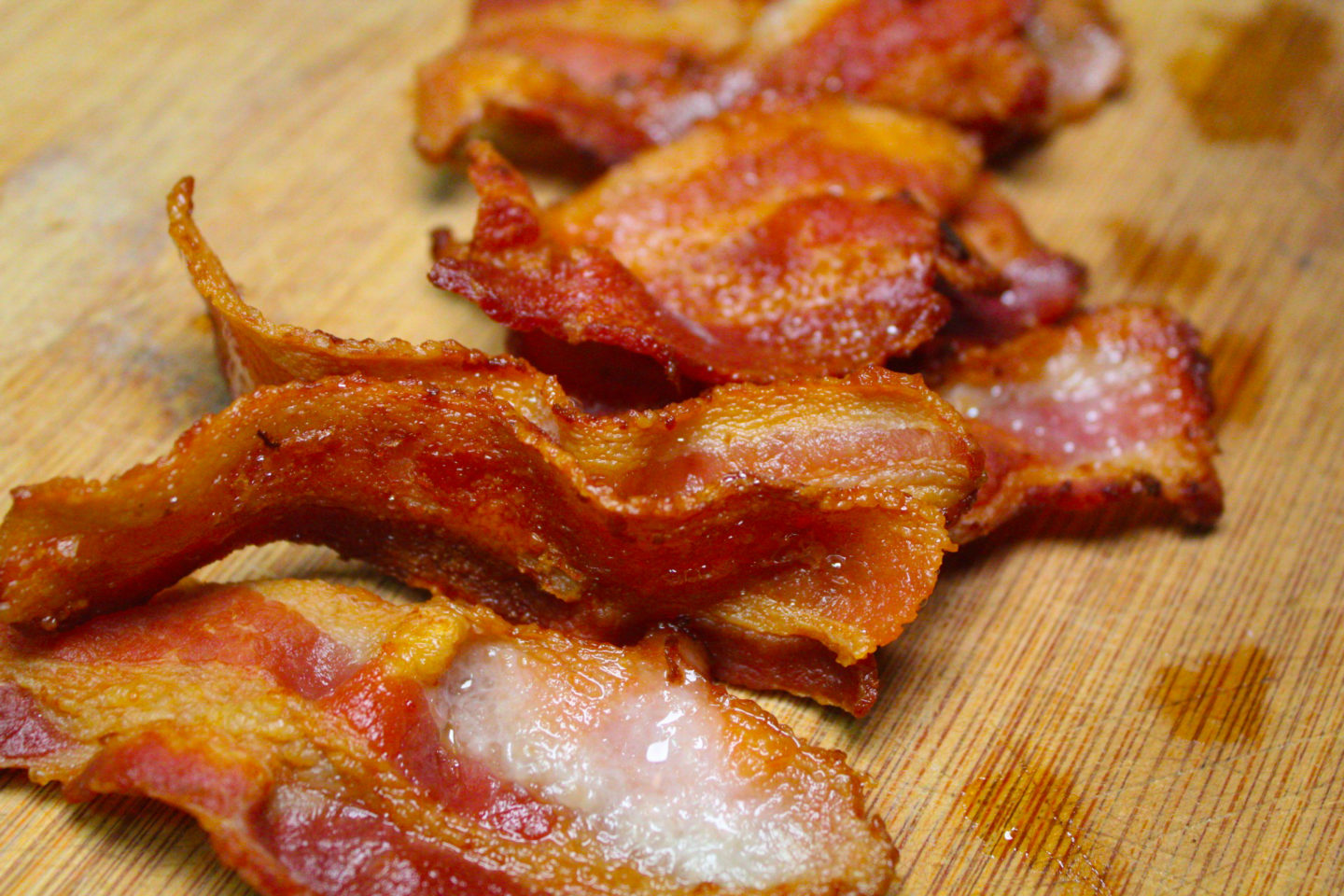 Keep your pan over low heat so you can use the bacon grease to cook the shrimp in later on! In small sauce pan, heat up the chicken broth, heavy cream and water to boil and quickly whisk in 1 cup of Professor Torberts Orange Corn Grits.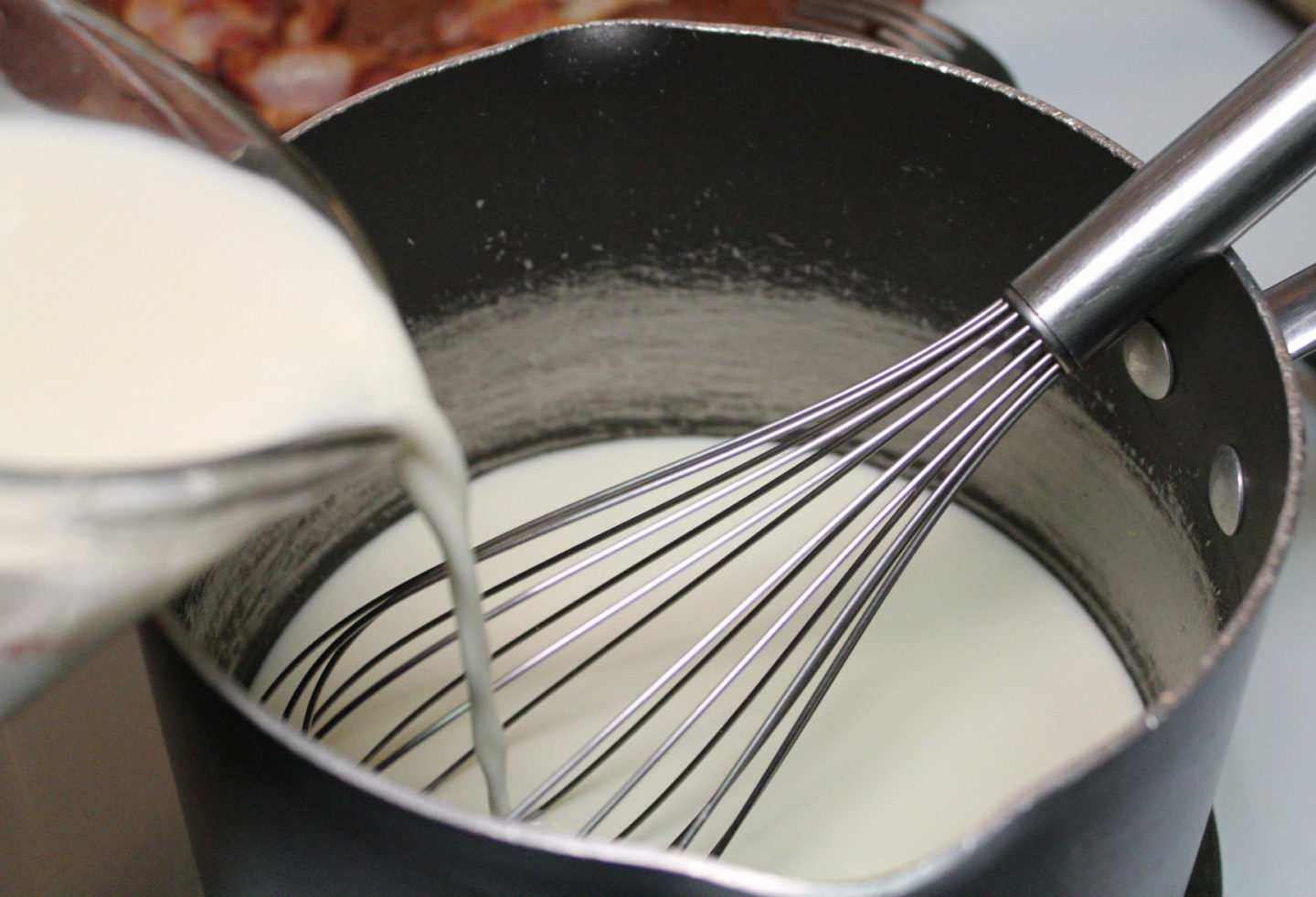 Continue cooking the grits over high heat until they have returned to a boil, whisk thoroughly and then turn the heat down to low and put a lid on for about 10 minutes (make sure to whisk while they cook ) until they have thickened.
While the grits are cooking, take the pan you cooked the bacon in and turn the pan up to medium high heat. Season your shrimp liberally with all the seasonings listed, add 1 tbsp of butter to the pan and cook the shrimp until they are pink and cooked through!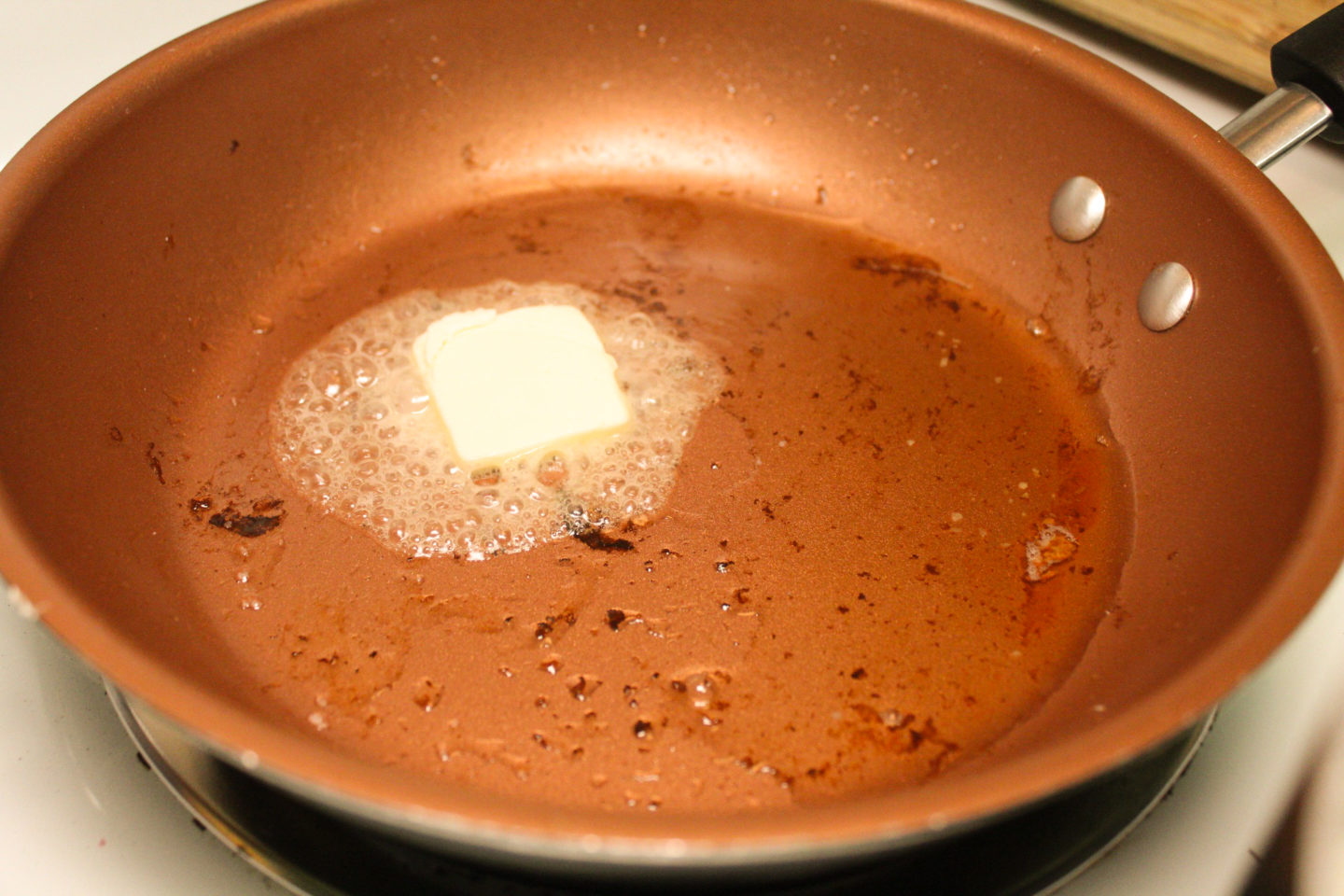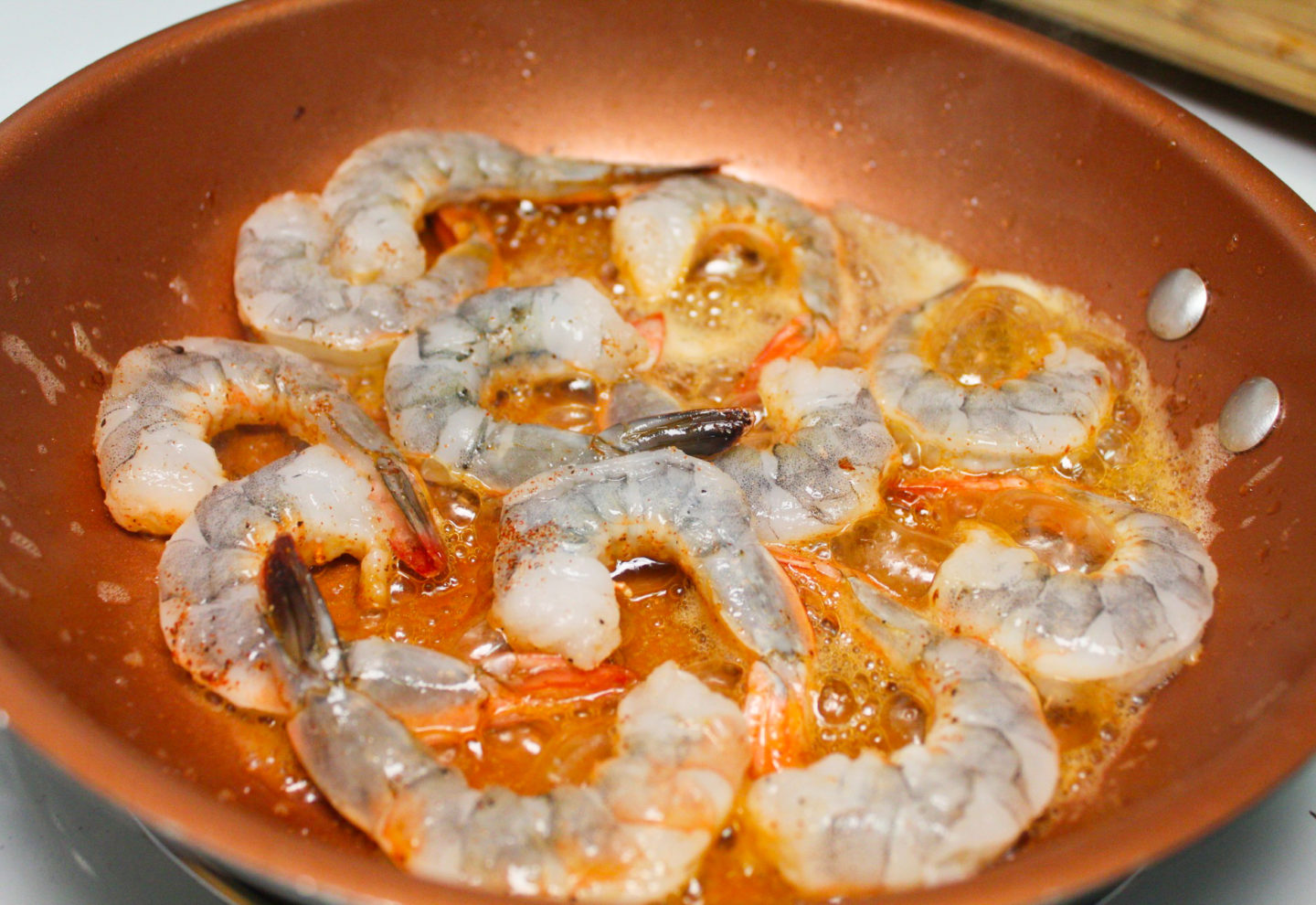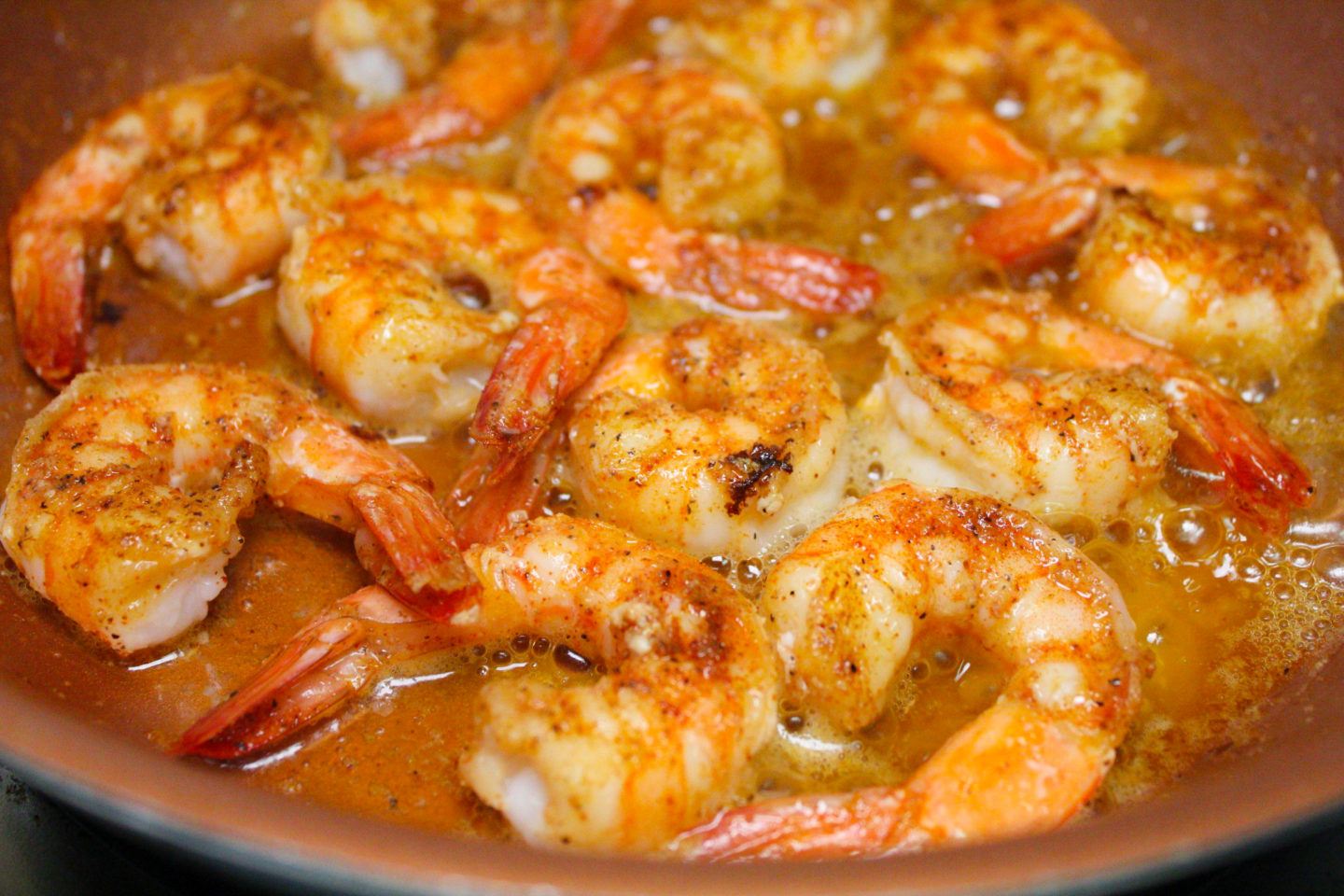 By the time the shrimp are done, remove the the grits and add in 1 1/2 cups of shredded cheddar cheese until the grits are silky and thick on a spoon!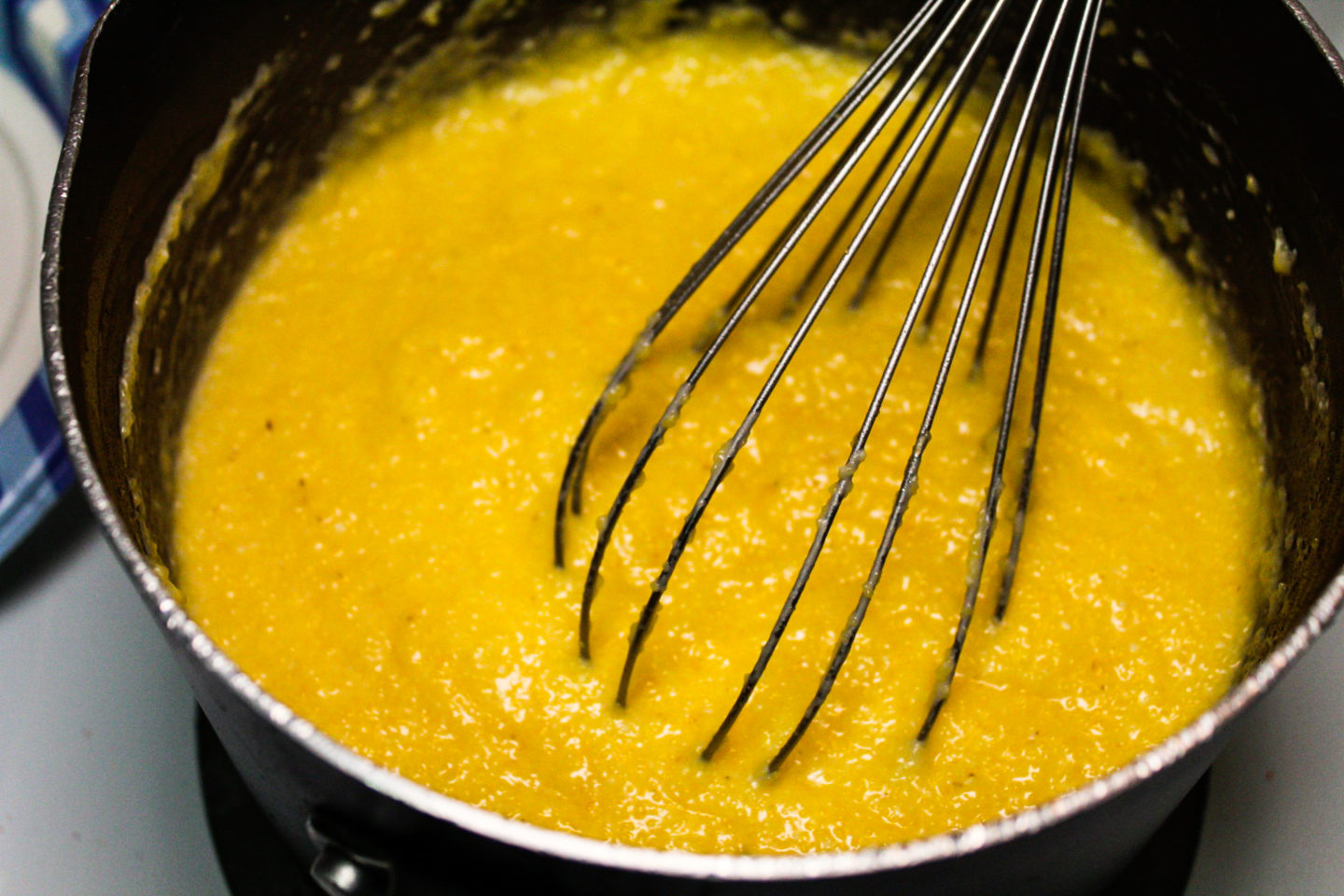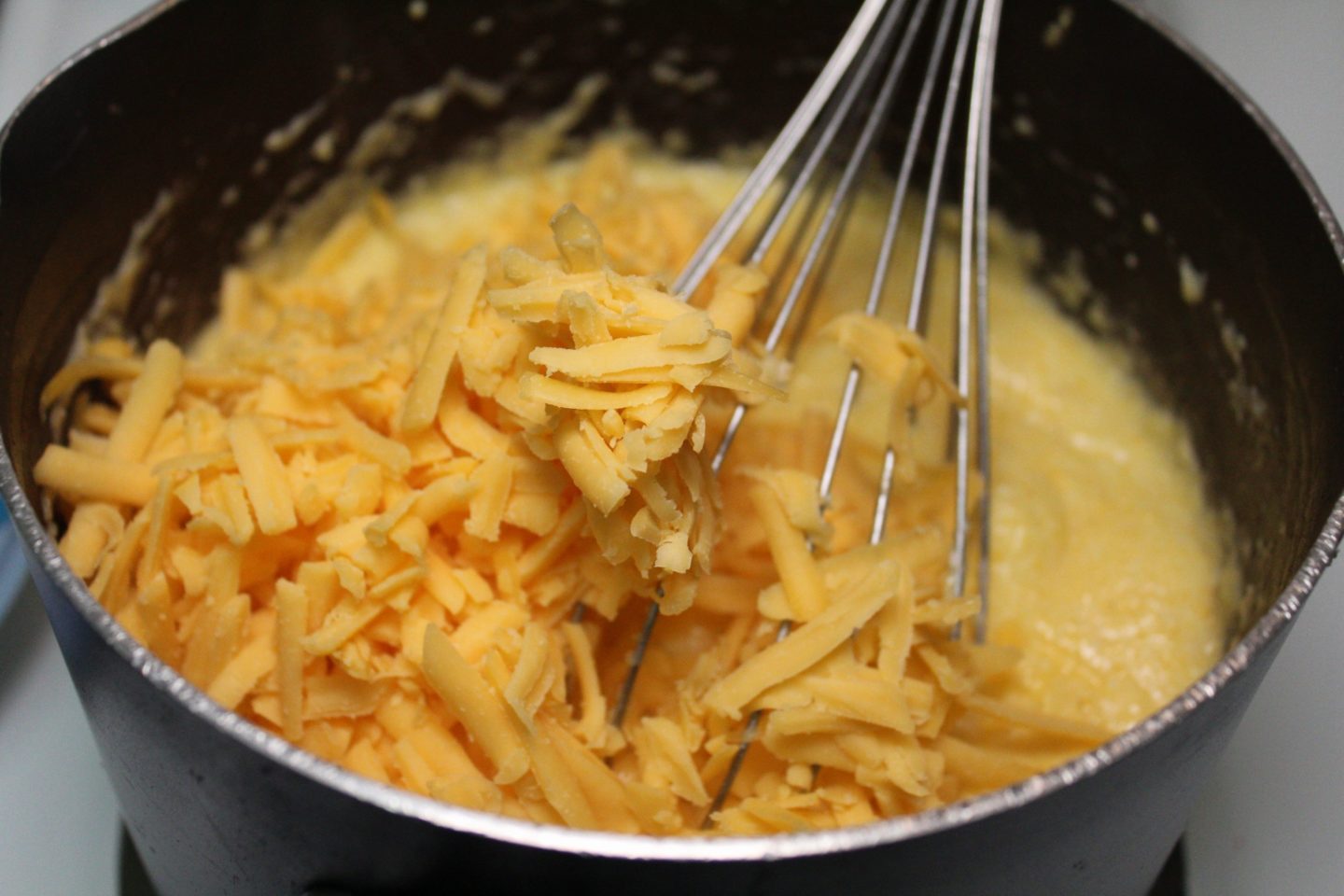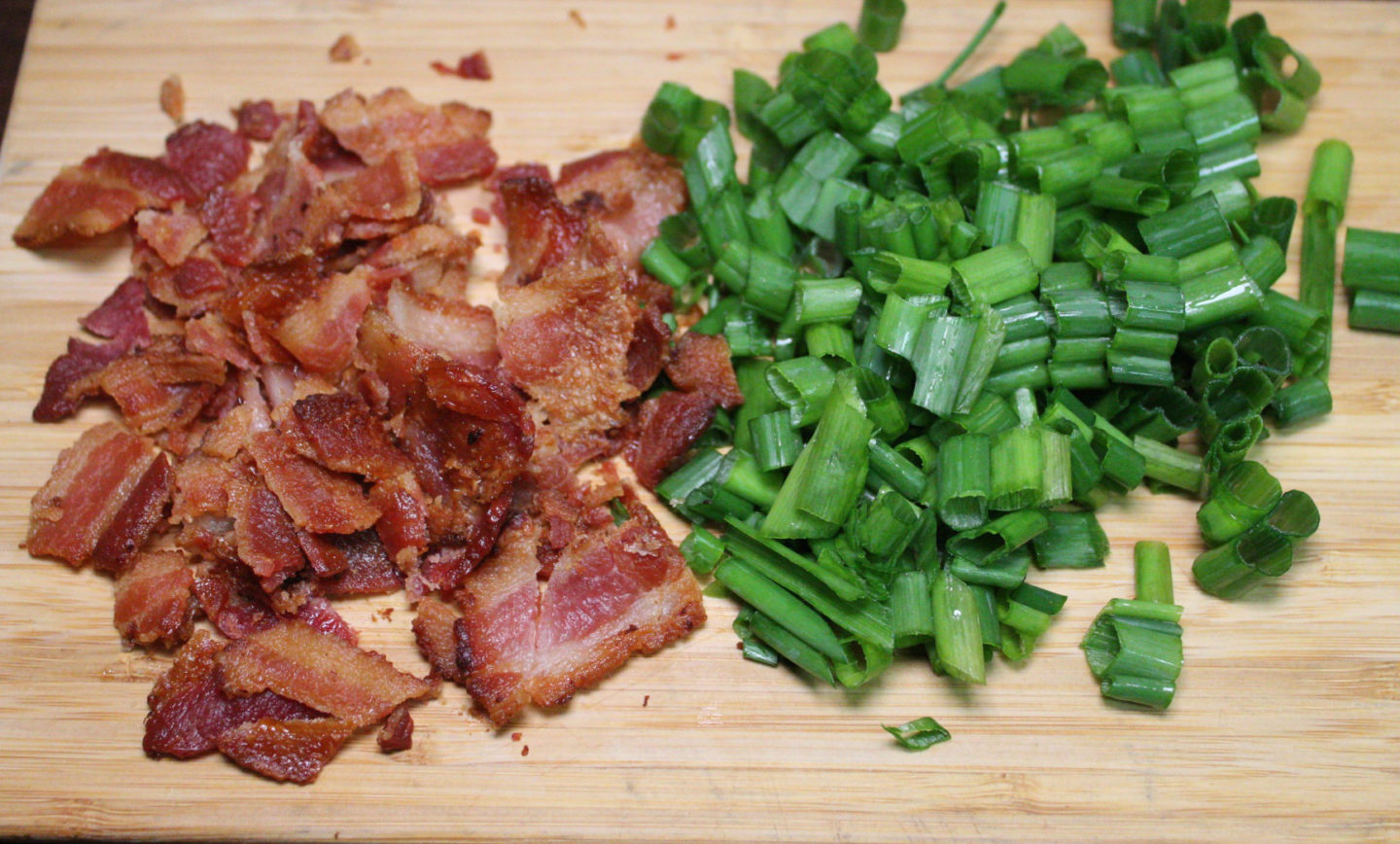 Plate the grits in a bowl, top with shrimp, green onions and ENJOY! I love how quick and easy this meal is. Shrimp is quick to un-thaw in under 3 minutes if coming from the freezer, grits only take about 10 minutes to make and the bacon can always be cooked ahead of time (just cover the pan with a lid to save the bacon grease). I hope you enjoyed this recipe and please leave me any comments you may have!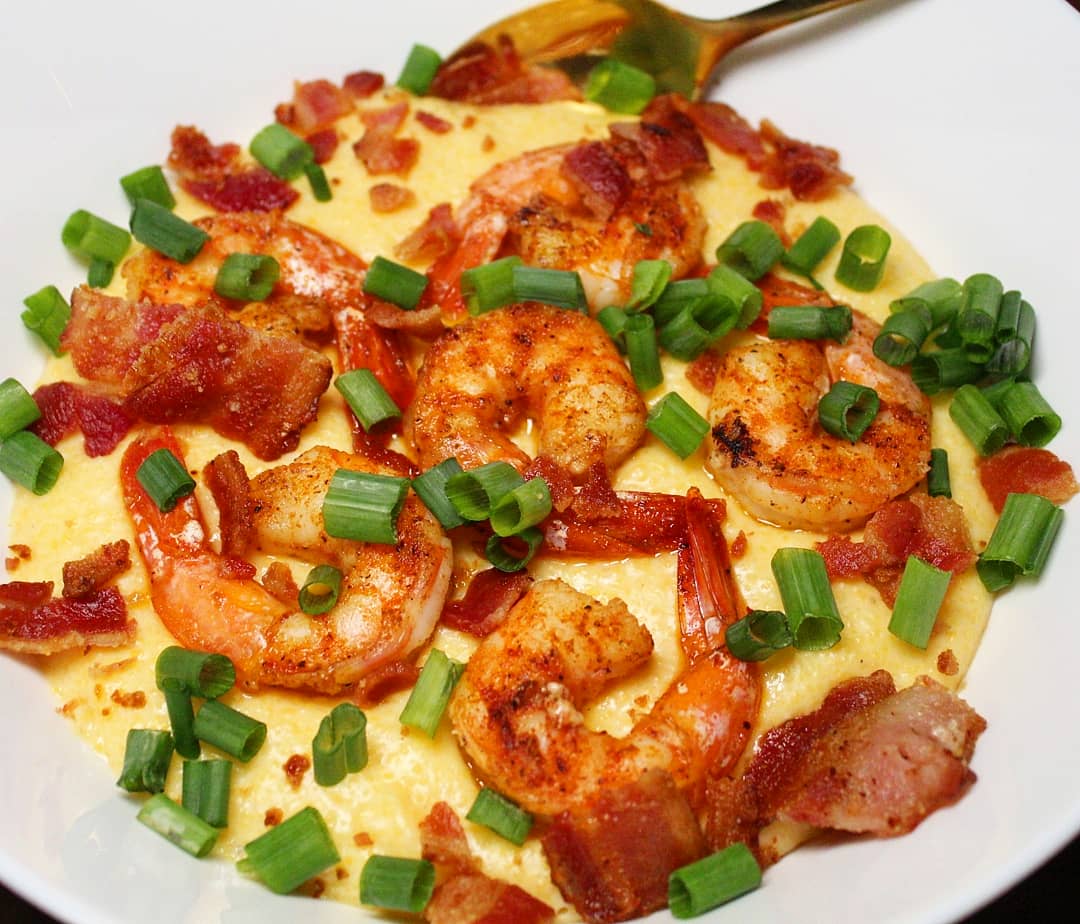 Thank you so much to Professor Torberts for sending me their AMAZING orange corn grits to blend with a recipe! You can purchase them here and don't forget to pin the photo below to your Pinterest site!