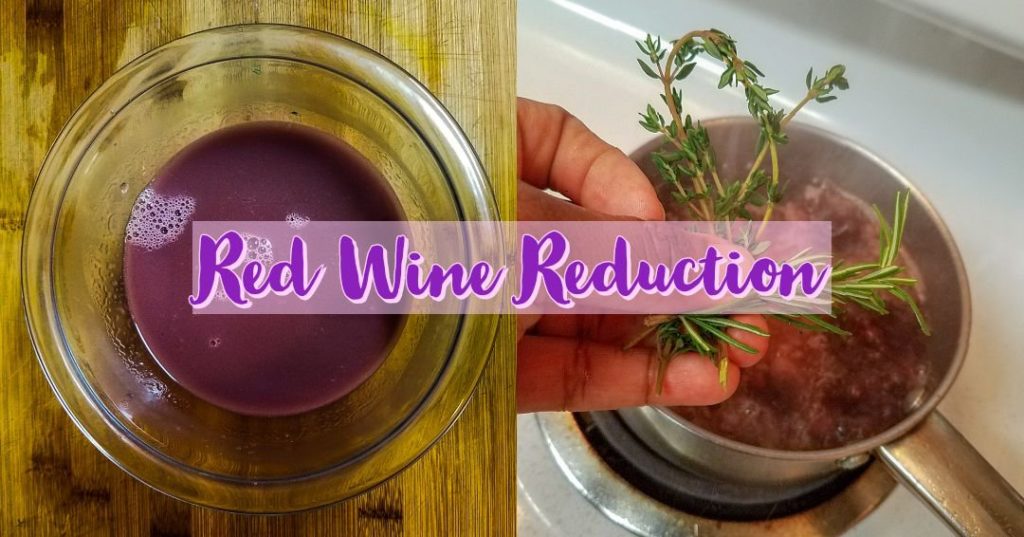 My family and I love to grill out as often as possible and nothing pairs better with a juicy char-grilled streak than a hearty red wine reduction. Its herbaceous and works well with chicken, pork and especially beef! Its super quick and easy to make so follow along!
Ingredients
1 cup of beef broth
1 cup of red wine
1/4 cup chopped red onion
1/2 tsp salt and pepper
1 sprig of rosemary
1 sprig of thyme
olive oil
3 tbsp of cold butter diced
Directions
Take a small sauce pan and heat about a tbsp of oil followed by sauteing red onions until translucent.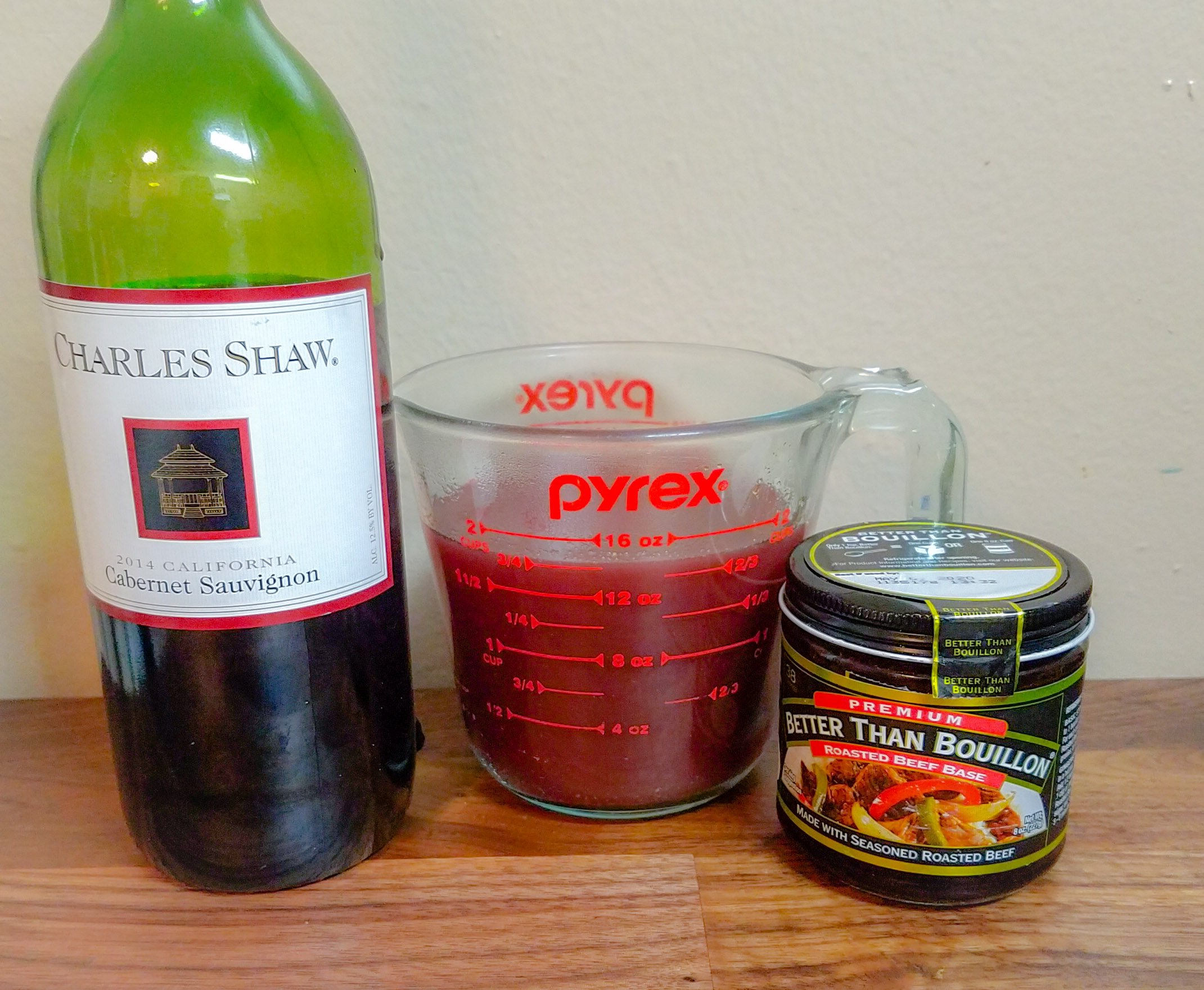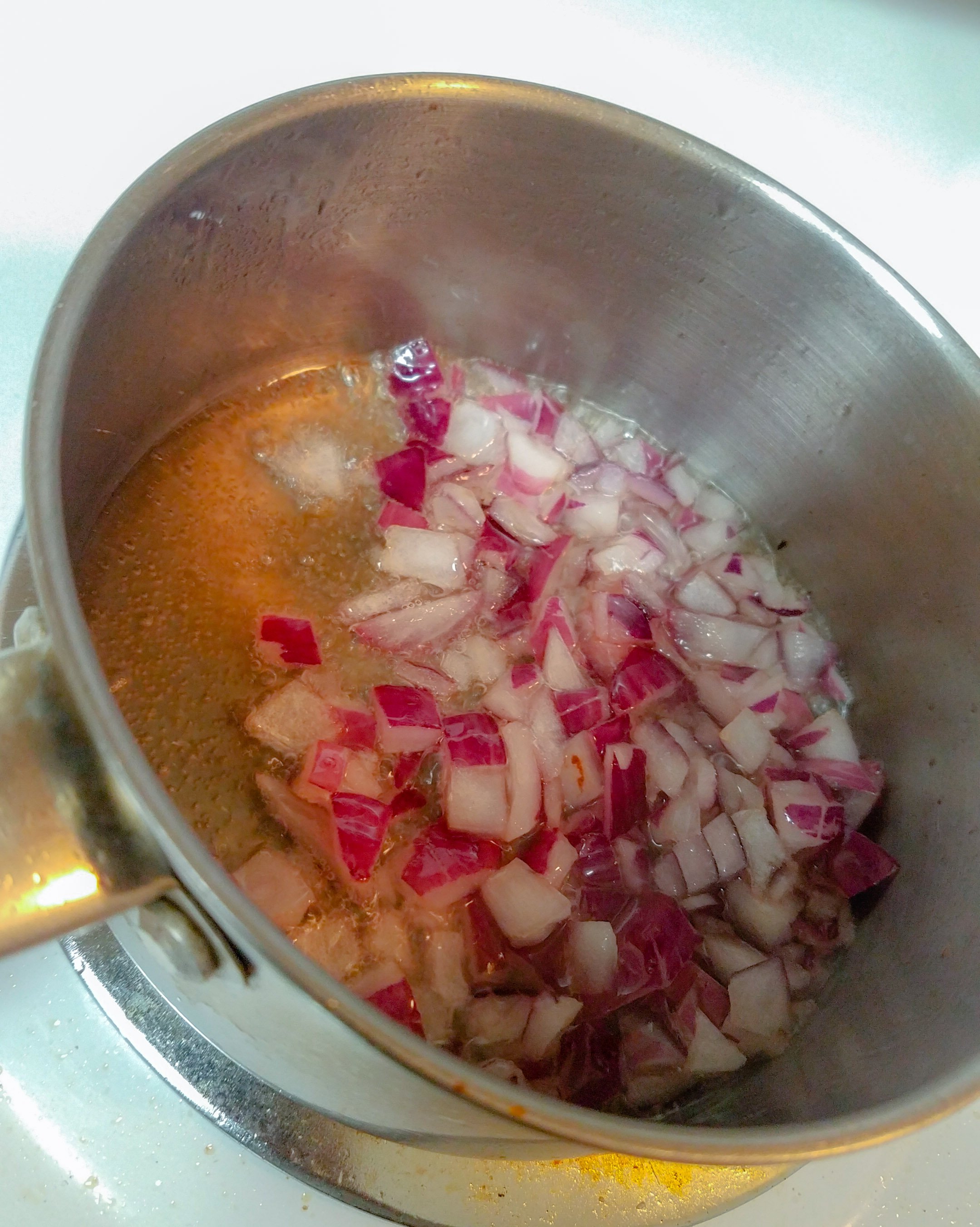 When the onions have cooked for about a minute or two, pour in the cup of red wine, beef broth, herbs, salt and pepper.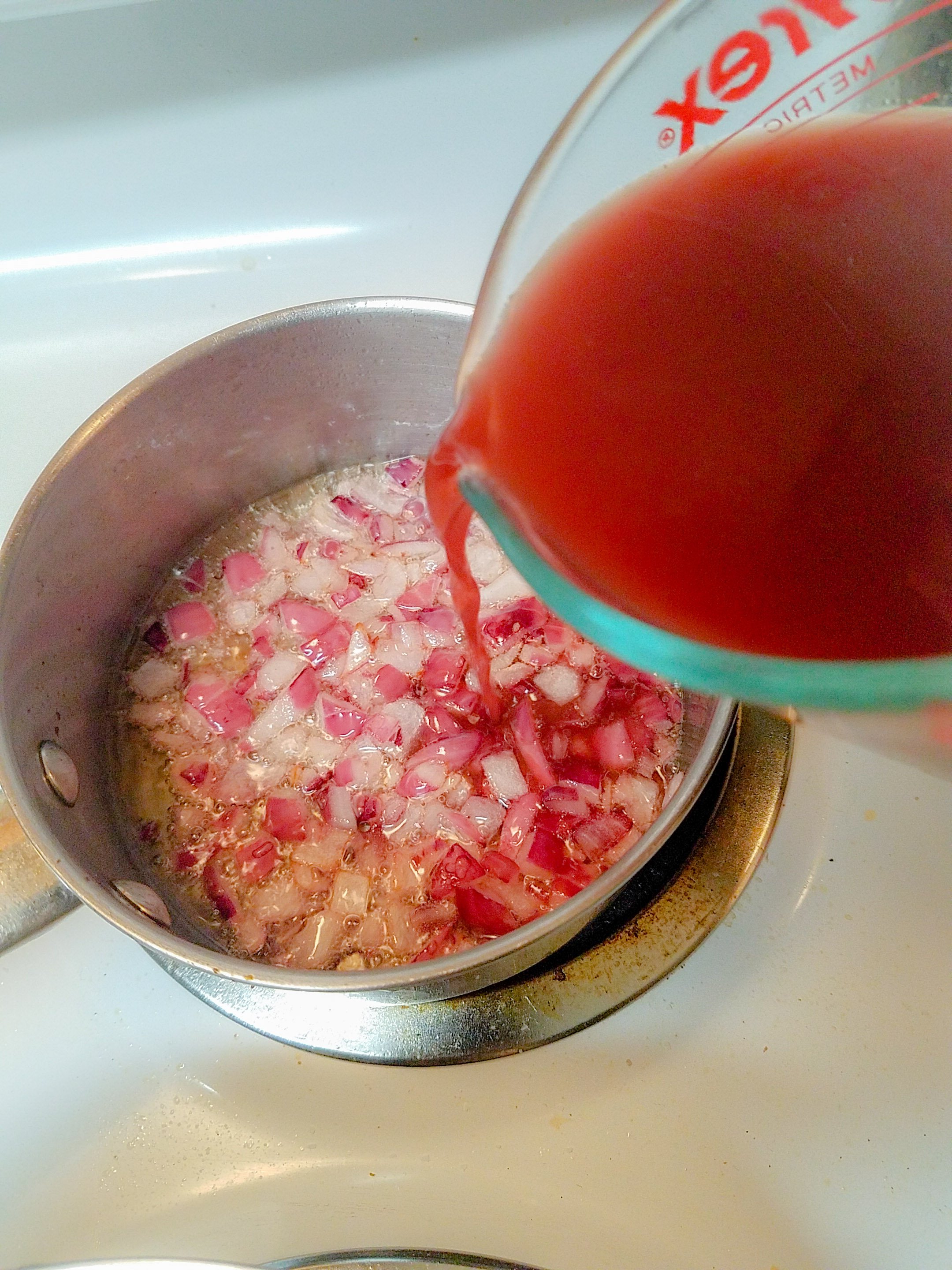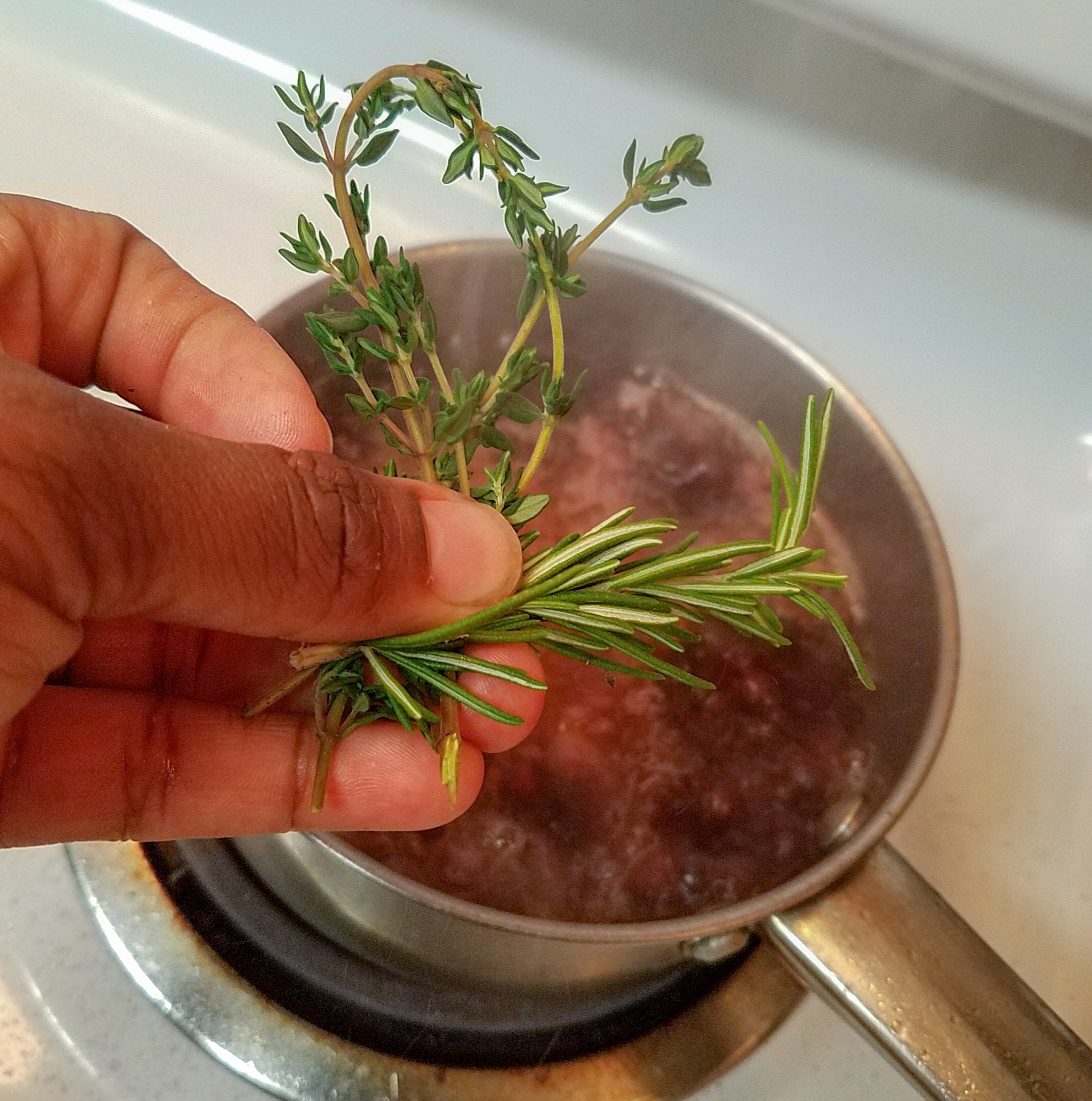 After about 30 minutes the sauce will have reduced by half and is ready to be taken off the heat. Slowly add the butter in 1 tbsp at a time and whisk until smooth.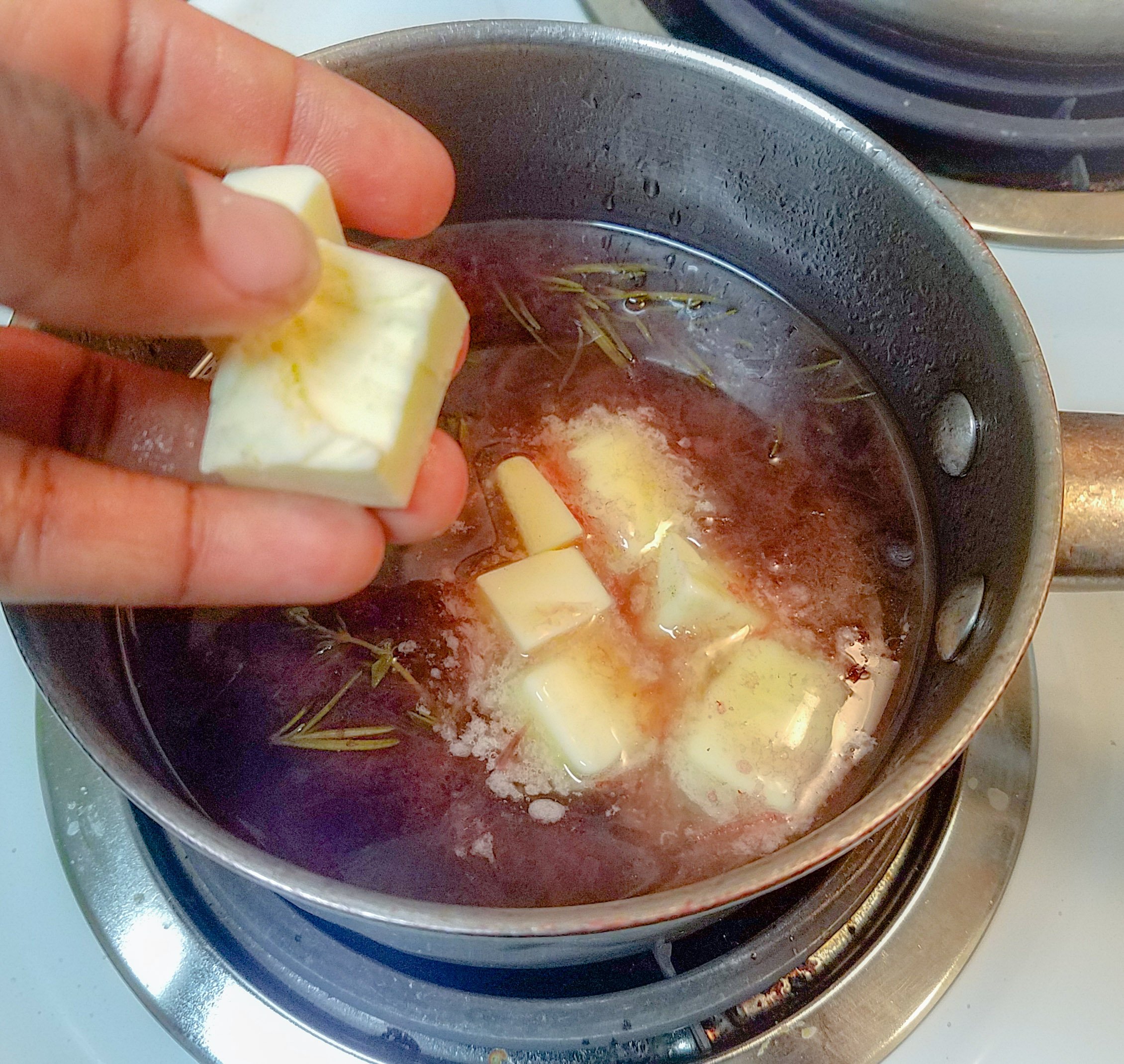 After it's all incorporated, strain the sauce into a serving dish to be paired with your favorite meat. It goes WONDERFULLY on mashed potatoes and veggies as well!! Enjoy!!