Shakshuka…how fun is THAT to say? I had never heard of this dish until a good friend of mine introduced this Mediterranean/Middle Eastern dish to me (Thank you Melania!!!). The dish is comprised of poached eggs on top of an onion and tomato stew seasoned with cumin, paprika, salt and pepper. It is SO quick and easy….follow and let me show you the way!
Directions
First, slice and onion thinly and set it over a pan of oil on medium heat. Sweat the onions for about 15 minutes until they are translucent.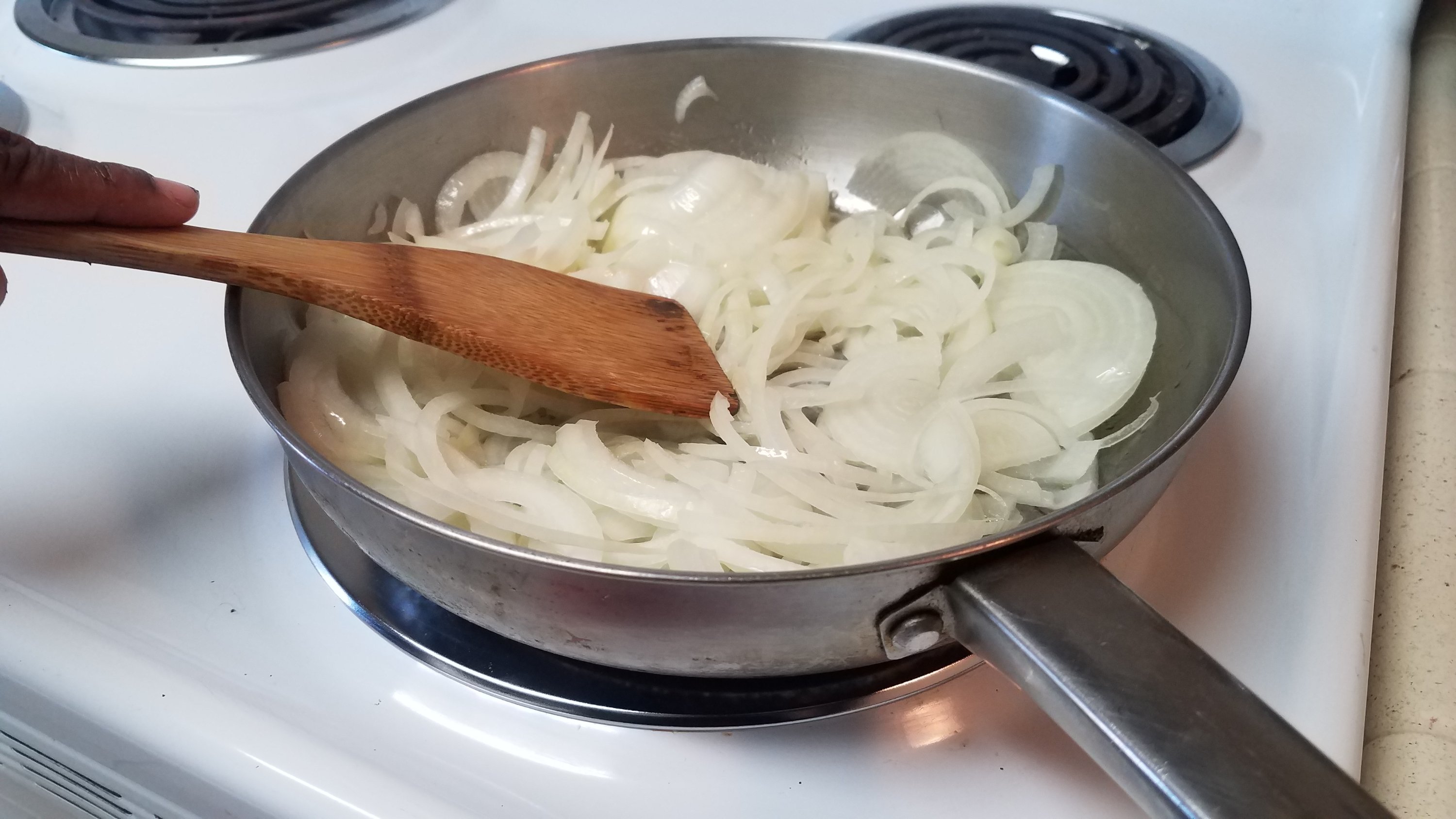 Next take a 14.5 oz can of tomatoes and drain the liquid out. Dump the entire can into the pan with the onions, followed by paprika, salt, cumin and pepper.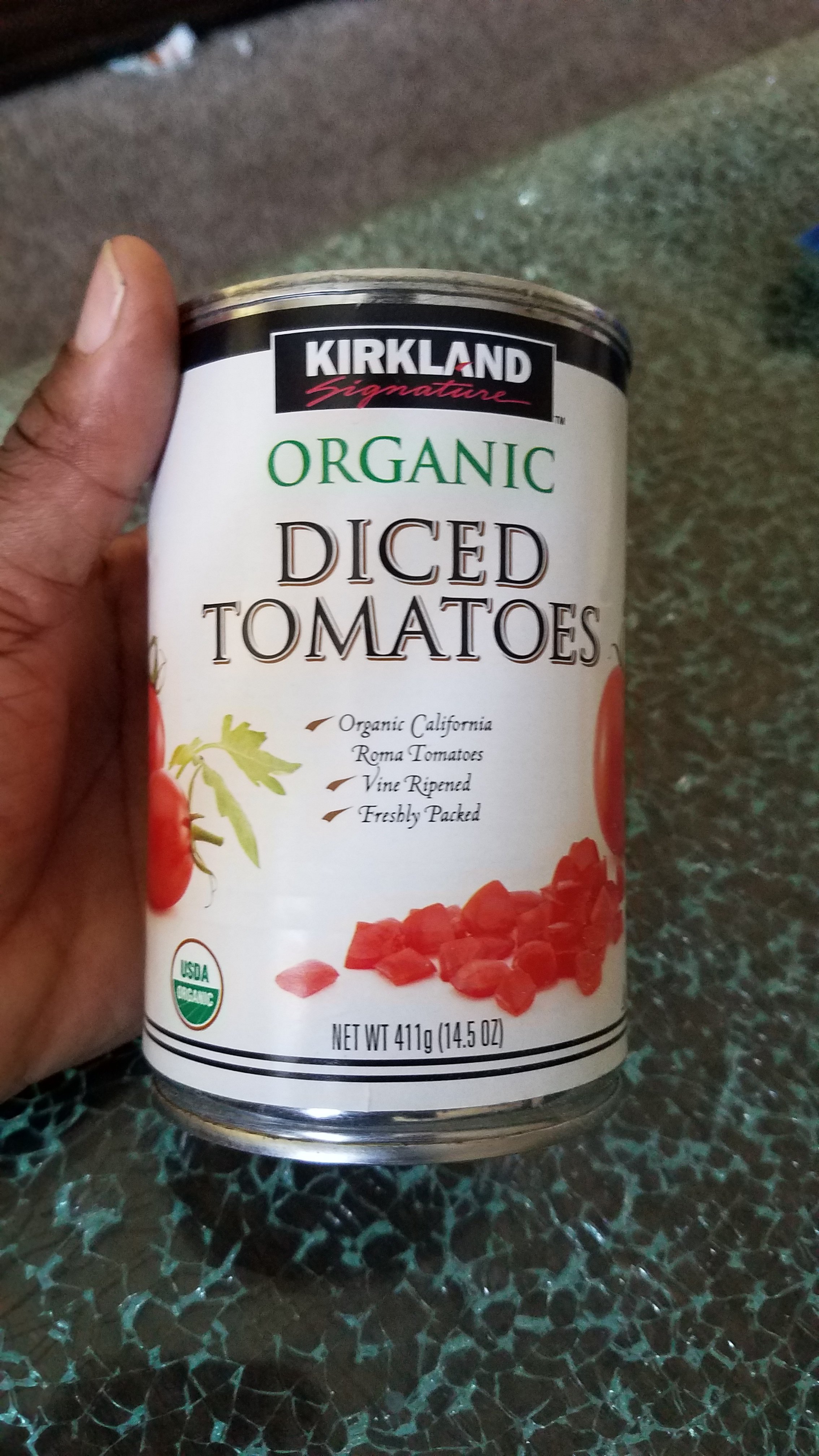 Once the tomatoes, onions and spices have blended flavors for about 5 minutes, take a spoon and make a small well in 4 different spaces, giving room for your eggs to poach with ample space. Top your pan off with a lid and let the steam inside poach your eggs to desired doneness (I usually let my eggs poach for 3-5 minutes for on the more well done side). Once the eggs are done to your liking, top your dish with cilantro if you like and dig IN!! I serve mine with buttered multigrain toast and marinated artichokes for that extra bit of love on the side. I hope you enjoy and please let me know if you have any questions!!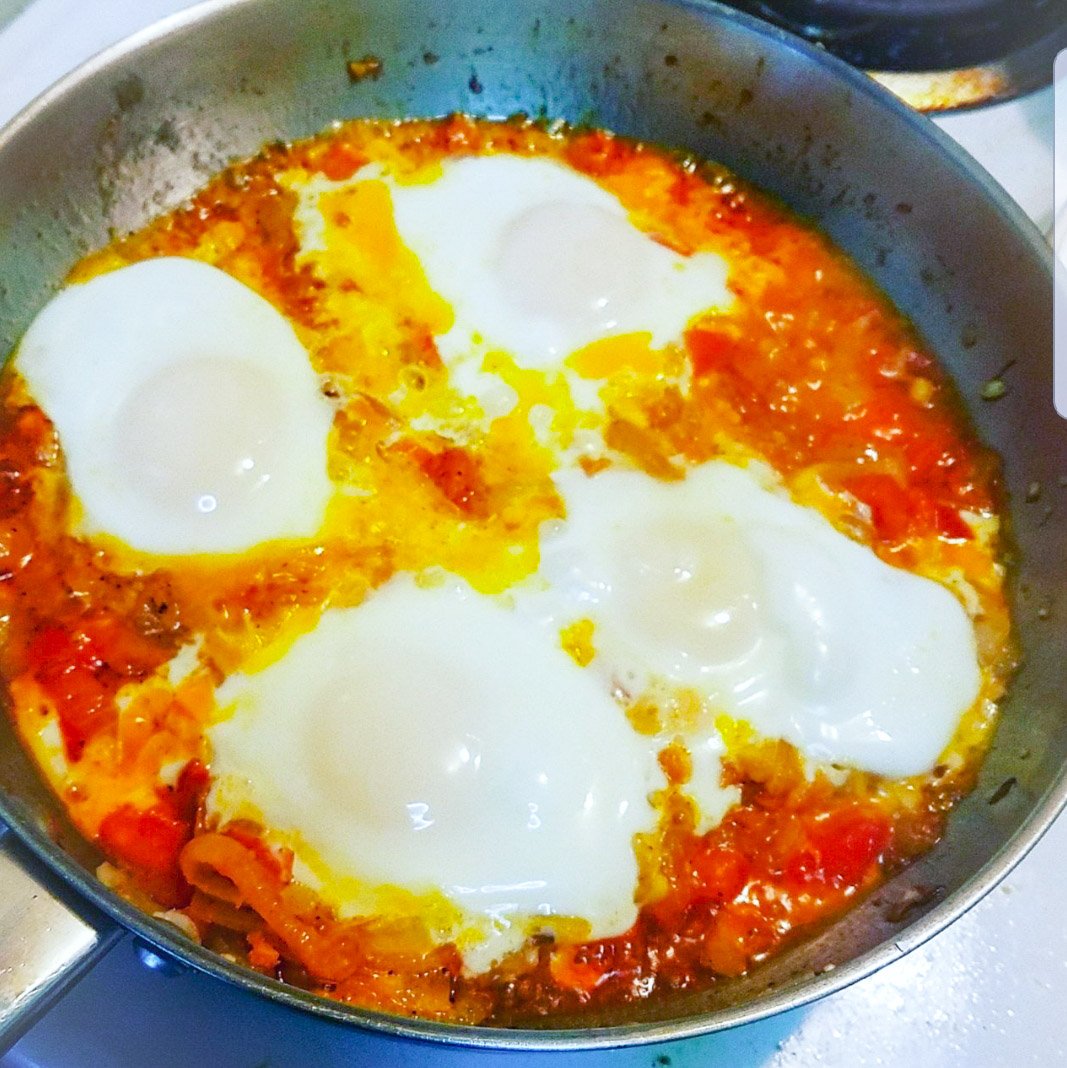 Ingredients
One onion, thinly sliced
1 14.5 oz can of diced tomatoes drained
1 tbsp of oil
4 eggs
1 tsp cumin
1 tsp salt
1 tsp black pepper
Cilantro for garnish (optional)
Marinated artichokes and multigrain toast for serving (optional)