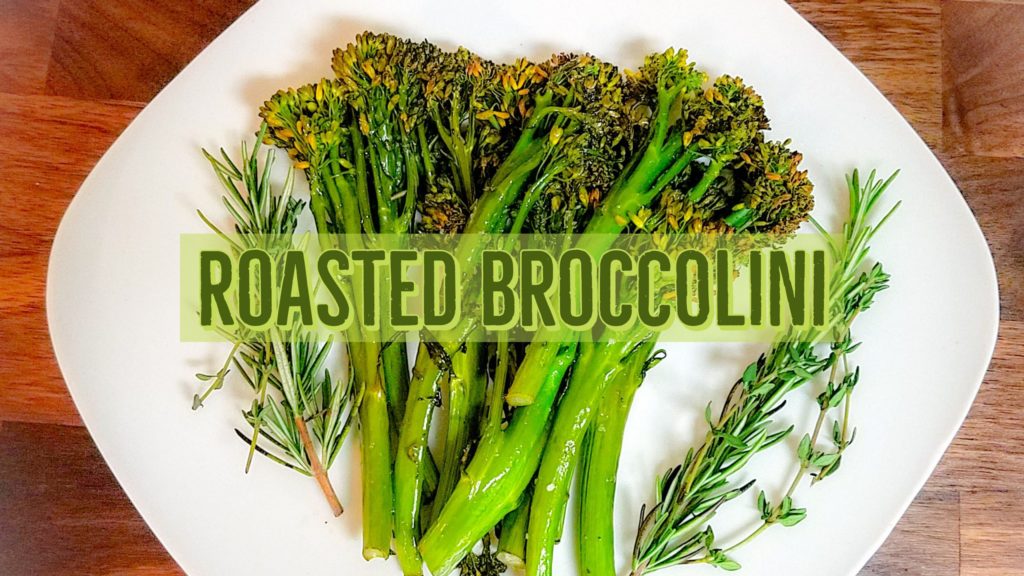 I will be the first to admit that I am HECKA lucky that my kids love veggies so darn much. I am always looking for a side dish that is quick, flavorful and kid approved, and this recipe is NO exception. Butter, herbs and garlic make for a roasted veggie side dish that is done in under 20 minutes!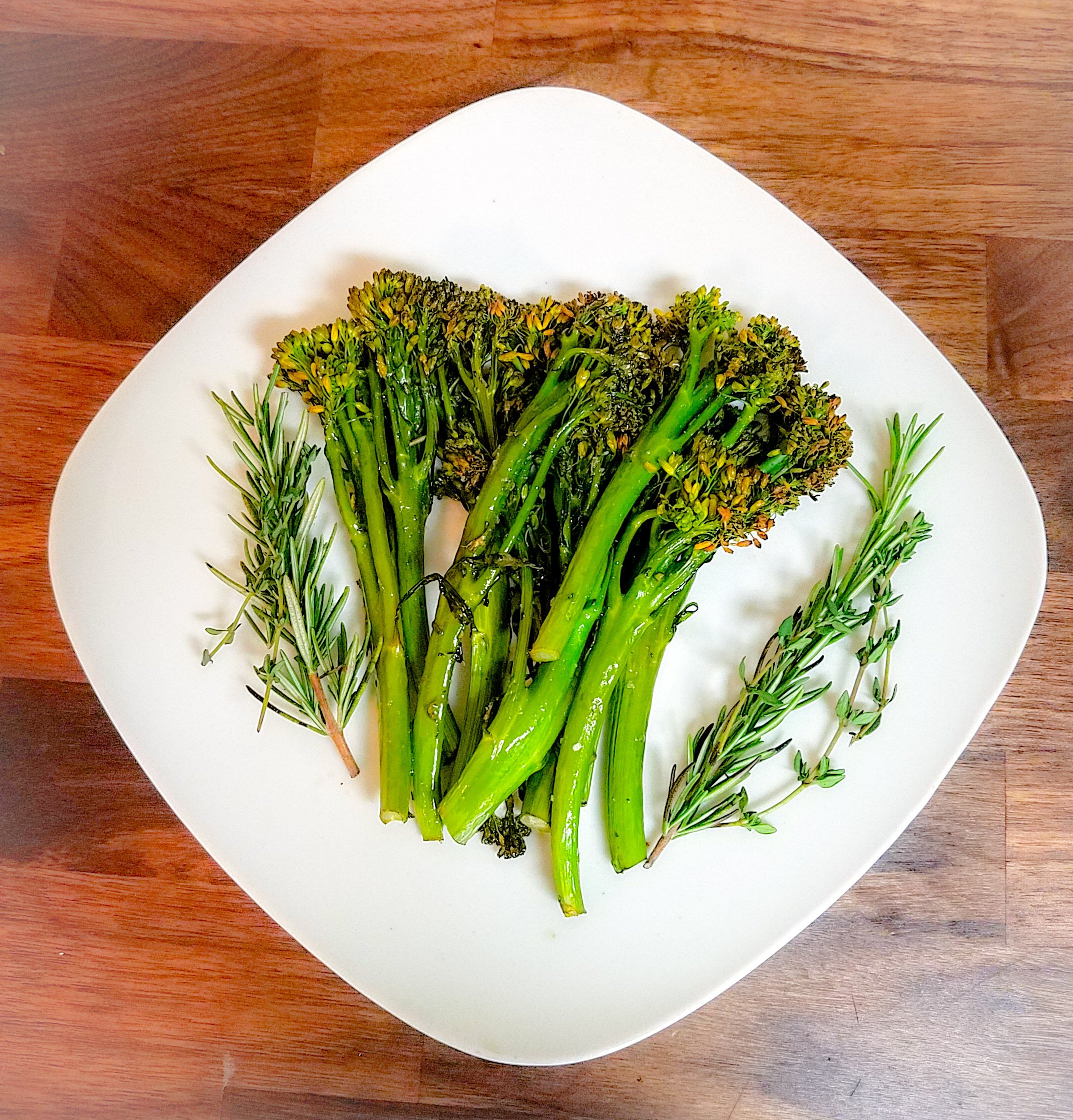 Ingredients
2 heads of broccolini, washed
1 tsp garlic powder
1 tsp salt
1 tsp black pepper
1 tsp each of rosemary and thyme
2 tbsp olive oil
1 tbsp melted butter
Directions
To prep, set your oven to 400° and line a sheet pan with aluminum foil. Wash your veggies thoroughly and lay them out on the pan. Drizzle with olive oil and the melted butter, then season with the above mentioned along with the fresh chopped herbs. Roast in the oven for about 20 minutes and VOILA. You have a easy, kid approved healthy veggie the whole FAMILY can appreciate!