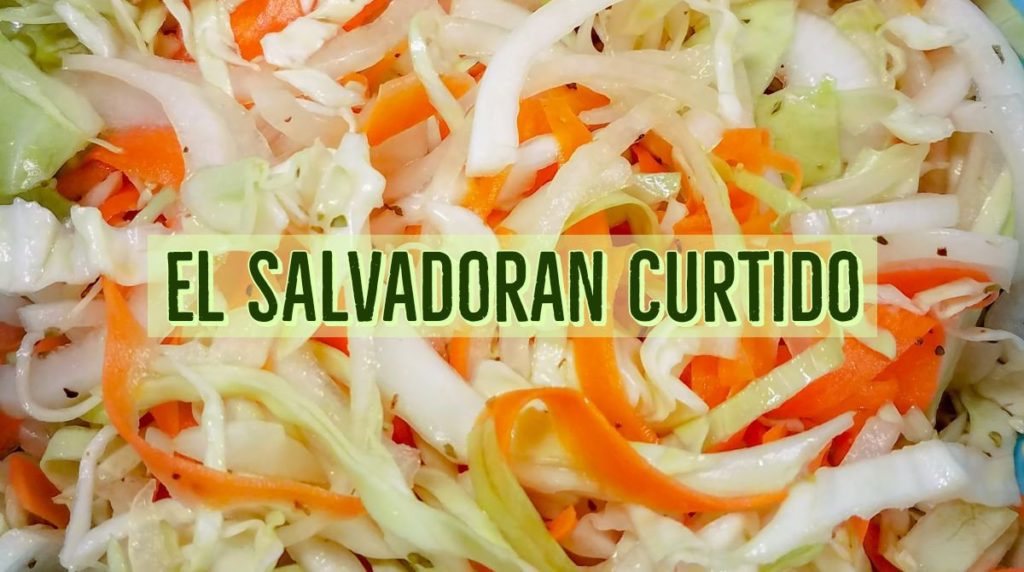 Ahhhh….I love me some curtido and let me count thy WAYS. A delicious side dish packed with cabbage, shaved carrots and yellow onion pickled with apple cider vinegar and brown sugar. It is great on pupusas, tacos and a variety of Mexican or Salvadoran dishes!
Ingredients
1/2 of a small cabbage head, thinly sliced
1 large carrot, shaved thinly
1/2 a medium yellow onion sliced thinly
1 cup apple cider vinegar
1 tbsp brown sugar
1/4 cup hot water
2 tsp of oregano
Directions
Slice all of your veggies and place in a medium sized bowl or a mason jar. Pour the apple cider vinegar, hot water, oregano and brown sugar over the veggies and stir to combine. Let it stand at room temperate for at least 2 hours to pickle the veggies and ENJOY!! Slap it on top of a pupusa or 2 and send it my way while your at it!!!